In 'The Crown' season 3, Lord Mountbatten will be played by British actor Charles Dance
The third season of 'The Crown,' which arrives onto Netflix on November 17, sees a jump in the show's timeline to 1964 as well as a switch-up in the cast, including Olivia Coleman taking over from Claire Foy as Queen Elizabeth.
Read More: FBI files allege Lord Mountbatten, murdered by the IRA, was a pedophile
Charles Dance, who has featured as Tywin Lannister in 'Game of Thrones,' is taking over from Greg Wise who played Lord Mountbatten on the hit show between 2016 and 2017.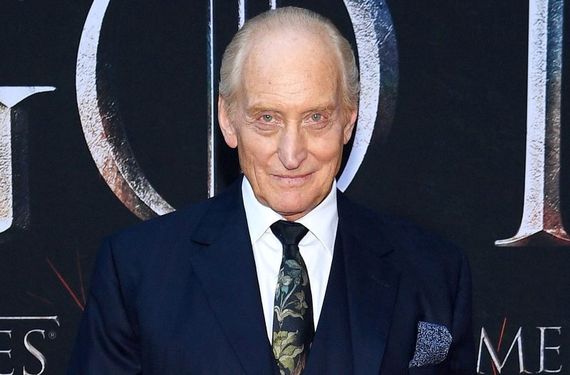 2
The Daily Mail reports that Dance was spotted filming on September 22 in Keiss Harbour, Scotland what is presumed to be the scenes where Lord Mountbatten was murdered by the IRA during a 1979 fishing trip with his family.
Read More: Lord Mountbatten was "devastated" by his wife's affairs
On August 27, 1979, Mountbatten and three members of his holiday party died after the IRA blew up his fishing boat, the Shadow V,  off the coast of Mullaghmore, Co Sligo where he and his family often vacationed, staying at Classiebawn Castle.
Afterward, the IRA said in a statement: "This operation is one of the discriminate ways we can bring to the attention of the English people the continuing occupation of our country. ... The death of Mountbatten and the tributes paid to him will be seen in sharp contrast to the apathy of the British Government and the English people to the deaths of over three hundred British soldiers, and the deaths of Irish men, women, and children at the hands of their forces."
Read More: Harry and Meghan reveal son's name, including surname of Lord Mountbatten killed by the IRA
Some behind-the-scenes tweets from last December show Dance playing Lord Mountbatten during filming:
Charles Dance as Lord Mountbatten on the set of The Crown pic.twitter.com/tidnPWyLoP

— Charles Dance News (@IsobelLou) December 17, 2018
Variety reports that 'The Crown' will be brought back for a fourth season and will retain the same cast that features in season 3: Helena Bonham Carter will play Princess Margaret; Tobias Menzies, the Duke of Edinburgh; Josh O'Connor, Prince Charles; Erin Doherty, Princess Anne; Ben Daniels, Lord Snowdon; Jason Watkins, Prime Minister Harold Wilson; and Charles Dance, Lord Mountbatten.
Netflix has released a teaser trailer for the third season of 'The Crown:'
Are you looking forward to the new season of 'The Crown'? Let us know in the comments