The royal couple has revealed their newborn son's name to be Archie Harrison Mountbatten-Windsor.
Prince Harry and Duchess Meghan Markle have revealed of their newborn baby son to be Archie Harrison Mountbatten-Windsor.
The royal couple's official Instagram posted the announcement on Wednesday:
Read More: Meghan Markle has a surprising Irish connection
While the name 'Archie' definitely bucks some royal naming tradition, the inclusion of the name 'Mountbatten' is given to all males in the line. The official surname of the children of Queen Elizabeth II and Prince Philip, as well as the rest of the male line, is Mountbatten-Windsor. 
In 2018, Prince William and Duchess Kate named their third born child Louis, the same first name of Lord Mountbatten.
Read more: Why is Baby Sussex named Mountbatten-Windsor?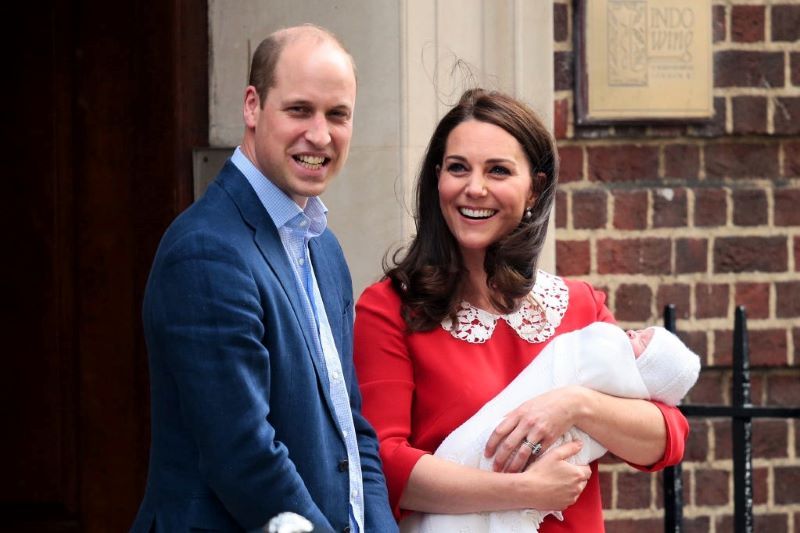 3
Read More: Prince William and Kate name baby after Lord Mountbatten killed by IRA
Lord Mountbatten and the IRA
Admiral of the Fleet Louis Francis Albert Victor Nicholas Mountbatten, Prince Harry's great-great-uncle died when the IRA detonated a bomb on board his boat in August 1979.
Mountbatten and three members of his holiday party died while lobster fishing, after a 50-pound bomb planted by the IRA on the vessel the night before detonated.
An IRA bomb team evaded the patrols on the night of August 26 to slip aboard Shadow V and plant 50 pounds of explosives which were detonated next day when Mountbatten and his party were pulling up lobster pots.
Mountbatten, his teenage grandson Nicholas Knatchbull, and 15-year-old deckhand Paul Maxwell from Enniskillen were killed. Lady Brabourne, Mountbatten's eldest daughter's mother-in-law, died the following day from the injuries that she suffered in the attack. The incident caused public outrage and made news all around the world.
The attack was connected to another explosion two hours later which killed 18 soldiers in Northern Ireland. It gave the IRA the widest global exposure it had received throughout the Troubles.
3
Read More: The Irishman who worked security for JFK, Lord Mountbatten, and Pope John Paul II
Lord Mountbatten was a British Royal Navy officer who fought in World War I and World War II. In 1941, Mountbatten was captaining the destroyer flotilla HMS Kelly when it was torpedoed off the German coast. The flotilla sank and half the crew was killed.
In 1942, Mountbatten led a disastrous commando raid on Dieppe in Northern France. Despite earning a reputation for being a reckless leader he was chosen by Prime Minister Winston Churchill and an integral planner for the D-Day invasion in June 1944.
You can learn more about Lord Mountbatten in this documentary: