Why does Meghan Markle's child Archie have the surname Mountbatten-Windsor? 
Meghan Markle and Prince Harry revealed the royal baby name of their first child on Instagram in 2019 with an adorable picture of little Archie meeting his great-grandmother Queen Elizabeth II for the first time. 
Many were confused by why Archie was given the royal last name Mountbatten-Windsor. While many of the British Royal family simply go by their first name alone, it's generally known that the royal family surname is Windsor. 
So where does Archie Harrison's surname Mountbatten-Windsor come from? We explain below: 
Why is the Royal last name Mountbatten-Windsor?
Queen Elizabeth was born a Windsor in 1926 but the British family only used the last name Windsor from 1917 onward, when her grandfather King George V switched the family name from Saxe-Coburg-Gotha to head off anti-German sentiment during World War I.  Before this, the royal family had simply gone by their first name and the name of the house or dynasty to which they belonged. 
When did the royal surname change to Mountbatten-Windsor?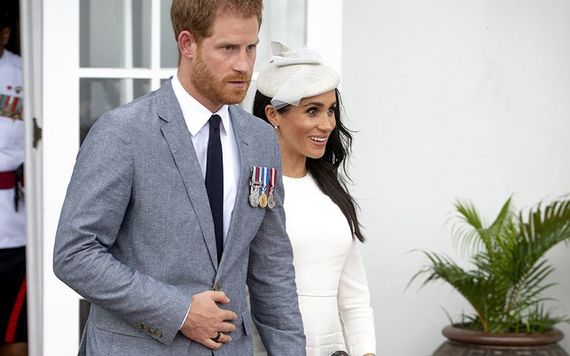 3
The British Royals changed their last name to Mountbatten-Windsor after 1947 when Queen Elizabeth married Lieutenant Philip Mountbatten (now generally known as Prince Phillip) and when she ascended to the throne in 1952. 
She made an adjustment to the naming decree adding in her husband's surname. 
Who uses the surname Mountbatten-Windsor?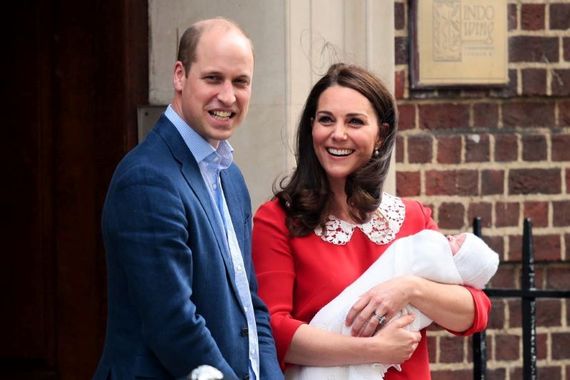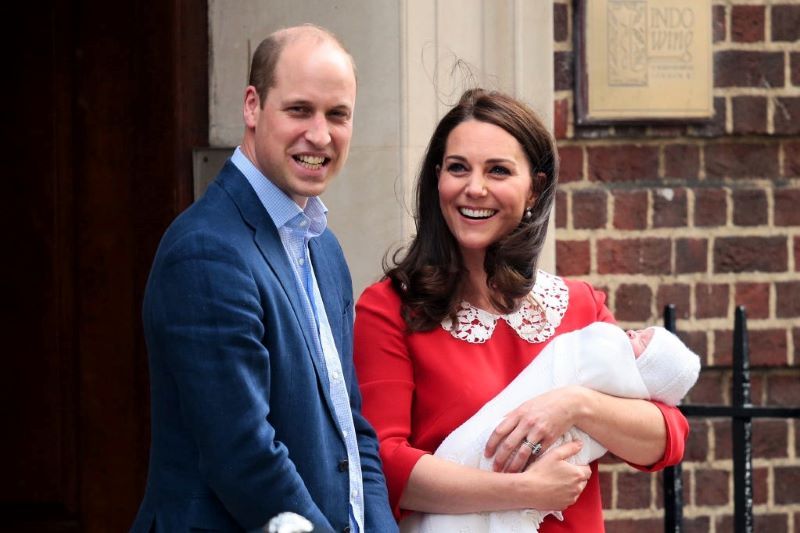 3
The British royal family last name remains as Windsor but royals descended from Queen Elizabeth II through the male line use Mountbatten-Windsor when needed. Hence, Prince Harry and Meghan Markle's baby but being named Archie Harrison Mountbatten-Windsor. 
"It was therefore declared in the Privy Council that The Queen's descendants, other than those with the style of Royal Highness and the title of Prince/Princess, or female descendants who marry, would carry the name of Mountbatten-Windsor," the official royal website reads.
Who was Lord Louis Mountbatten? 
The most famous of the Mountbattens is most likely Lord Mountbatten, who was killed by the IRA in 1979.  Prince William named his third child, a son Louis, in remembrance of his father Prince Charles' much-beloved great-uncle. 
While Lord Mountbatten was an uncle of the Queen's husband Prince Phillip, he was also a distant cousin of the Queen's, as a great-grandson of Queen Victoria. 
Mountbatten and three members of his holiday party died while lobster fishing when the IRA blew up his boat on August 27, 1979, with a 50-pound bomb they had planted on the vessel the night before.
Mountbatten and his family were regular annual visitors to the quiet holiday and fishing resort of Mullaghmore where they stayed at Classiebawn Castle.
Since the attack which claimed his life and that of three others in his party, questions have been repeatedly raised over the wisdom of a high-profile English royal holidaying anywhere in Ireland, let alone so close to the border, at such a politically turbulent time.
But because of his popularity among locals in Mullaghmore and his retired status, security services that he consulted in advance of each trip reckoned that while there might be a risk it was minimal.