Tyrone native Mick McElkenny worked with some of the most high-profile figures in Ireland
Mick McElkenny is the focus of a new documentary that explores the Irishman's time protecting President John F. Kennedy, Lord Mountbatten, and Pope John Paul II.
"The President's Bodyguard" debuted at the Belfast Film Festival in 2018 and gives an inside look into the Irishman's security duties protecting some of the most high-profile figures of the 20th century.
Mick McElkenny, whose career is now the subject of a documentary, said that he was in the "unusual" position of having provided security to two prominent figures who went on to be murdered, highlighting just how dangerous the job was https://t.co/AGaUV8tQdT

— The Times IE (@thetimesIE) December 28, 2018
A retired garda sergeant, McElkenny had previously trained in the Irish army as a marksman where he learned sniper skills before he was selected for the security detail for US President John F. Kennedy during his 1963 visit.
Read More: Footage of JFK on his historic trip to Ireland in June 1963
"They pick the best to guard him, to do his security."
He added: "It's dangerous because you could be shot yourself."
McElkenny fondly remembers his time guarding JFK: "We had a wonderful time guarding the president."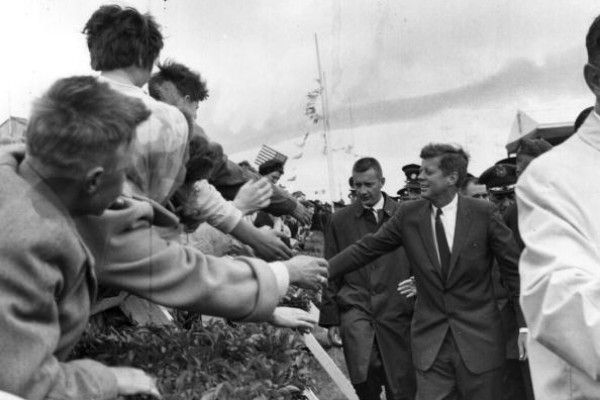 6
"He was a very humorous person and everybody adored him, and they all listened to his speeches. He was lovely to listen to."
Read More: Remembering JFK's legacy on the 55th anniversary of his assassination
The Irish bodyguard said that the Irish crowds were very cooperative during the American president's visit.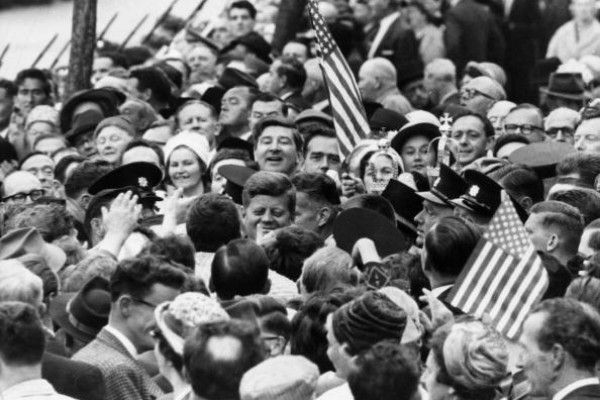 6
McElkenny recounted how the Irish American President noted that if his own grandfather hadn't left Co Wexford, he might have been employed at the local factory rather than the White House.
Read More: Did JFK's Irish driver cause his death?
In a strange twist of fate, McElkenny revealed that he was driving through Stewartstown in Co Tyrone when he first heard the tragic news about JFK's assassination on the radio. Stewartstown was home to William Greer, who was driving the car that President Kennedy was riding in when he was shot.
6
"Isn't that a coincidence?' says McElkenny. "I had the radio on and there was a newsflash that John F was shot."
Initially, McElkenny thought the situation wasn't that serious, until it was later confirmed that the President had indeed been killed.
"Very painful, very painful, to know that I was in his company a few months ago before that."
"The whole world was shocked, especially in Ireland anyway. Everybody that came out to see him felt the same way I suppose."
The documentary also highlights the time McElkenny spent as a guard at Classiebawn Castle in Mullaghmore, Co Sligo where Lord Mountbatten used to take holidays.
Read More: Lord Louis Mountbatten assassinated by the IRA
Lord Mountbatten was a British Royal Navy officer and statesman, an uncle of Prince Philip, Duke of Edinburgh, and second cousin once removed of Queen Elizabeth II. He was killed in 1979 when a bomb, planted by the IRA, detonated in a boat he was traveling in.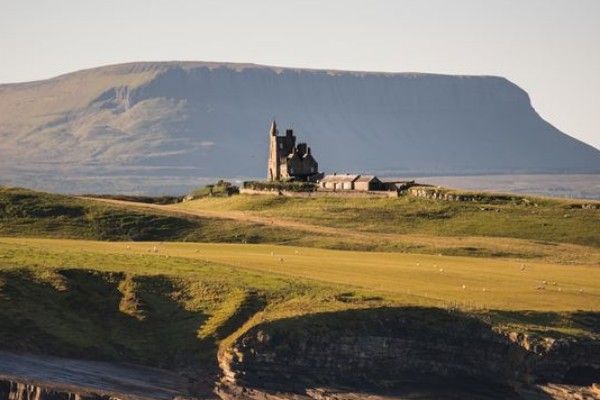 6
"We would be up at night and all day long," recalls McElkenny. "He had to get 24-hour security. So we would be up there and Lord Mountbatten would be in the house and they would have friends coming in."
6
"All the people were very fond of him," McElkenny said of Lord Mountbatten, "Because he was a great asset to the community."
Read More: Remembering Pope John Paul II visiting Ireland in September 1979
McElkenny also recalls in the documentary his time spent doing security for the papal visit made by Pope John Paul II to Ireland in 1979.
McElkenny now lives with his wife Kathleen in the area of the Glenshane Pass in Co Tyrone and has three daughters and five grandchildren.
The 86-year-old hopes to be remembered for doing a good and faithful job to the best of his ability.
Catch the trailer for The President's Bodyguard here: