Claire Foy, whose portrayal of Queen Elizabeth in the Netflix series The Crown has made her an international sensation, grew up in a modest Irish household in Britain far from royal palaces.
The actress, who captures the queen's steely resolve and her quiet desperation doing the job of Queen Elizabeth on the $130 million dollar smash-hit Netflix series, is also conscious of how tough it was for her Irish relatives when they came over.
Read More: 'The Crown' Season 2 trailer shows humiliation and scandal for Queen Elizabeth II
Her mother Caroline's, parents were from Dublin and Kildare and after her parents separated when she was eight, the Irish gene clearly kicked in. In grade school she began Irish dancing and stuck with it for several years.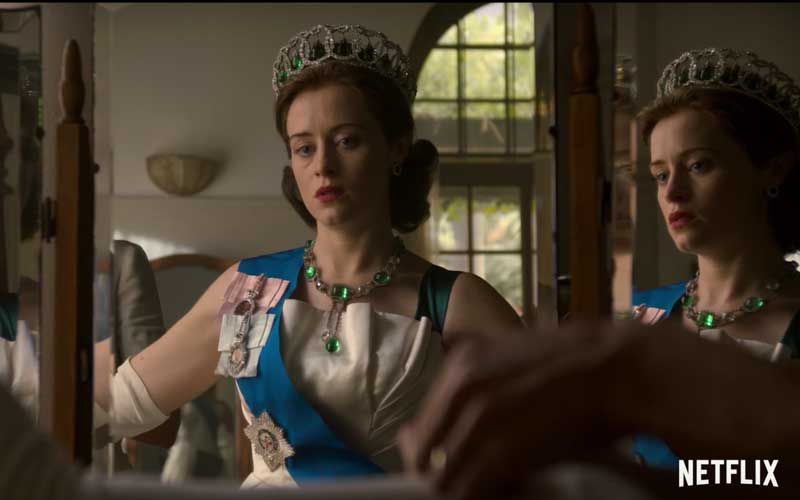 2
She says she always wanted to show off and be Michael Flatley. To this day, she admits, at family weddings, her party piece is an Irish dance.
The roots are certainly there. "We're a massive Irish family on my mum's side and I've been thinking about this a lot recently, the things we used to do. There would be 30 of us. Everyone would stay at my nan's house in Edgware and we would have breakfast the next morning.
"My nan and grandad would be cooking a fry up. It was the late eighties, early nineties, and all my aunties had massive hair and massive glasses
and we were all sat around the children's table.
"My children probably won't have that. We took it for granted that when we went to my nan's house there would be 10 other children to play with."
She can see in her family story a slice of British social history. "I do think about generational things. I think how quickly my nan and grandad's life - coming to London where the Irish were completely stigmatized and they just worked themselves to the bone - six kids in a two up, two down. And then suddenly my mum - the eldest - went to university and you think 'crikey, that's not many generations from real working class to everyone being middle class and having a lovely time.
"It's a real testament to them. You just hope you can enforce that with your own kids. Not everybody goes to a French villa on their holidays."
Read More: JFK and Jackie insulted Queen Elizabeth at royal dinner
She says she will never forget "My granddad, one of 13, is from Dublin, my nan, one of 11, from Naas, and they met, hilariously, at a dance in west London. Classic!"
Foy seems certain to be the next great British actress in the mold of Helen Mirren and "The Crown" has certainly put her into the top flight.