"Foe," the new science-fiction drama starring Irish acting powerhouses Saoirse Ronan and Paul Mescal, will have its world debut at the 61st New York Film Festival, which runs September 29–October 15.
"Foe" is included in the festival's Spotlight selection, which "expands the vision of the Main Slate, showcasing a selection of the season's most anticipated and significant films."
The synopsis of "Foe" says: "In the year 2065, a married midwestern couple, Hen (Saoirse Ronan) and Junior (Paul Mescal), live in Junior's weather-beaten ancestral farmhouse.
"Their relationship seems to be on ground as unsolid as the expansive, desolate landscape that surrounds them, parched and mottled by decades of climate change.
"One night, a stranger (Aaron Pierre) arrives at their door with a surprising proposal, offering them the chance to change their own futures and perhaps alter the course of human existence.
"In this superbly rendered, sensationally acted science-fiction drama, adapted from the acclaimed novel by Iain Reid, director Garth Davis ('Lion') brilliantly toys with viewers' perceptions while interrogating essential questions of our time about environmental apocalypse and the rise of artificial intelligence, building in emotional intensity to a devastating climax."
Amazon Studios says "Foe" will be in select theaters from October 6.
"Foe," however, won't be Co Kildare native Mescal's only appearance at the 61st New York Film Festival - he stars alongside fellow Irish actor Andrew Scott in "All of Us Strangers," which is on the festival's main slate and will be released theatrically on December 22.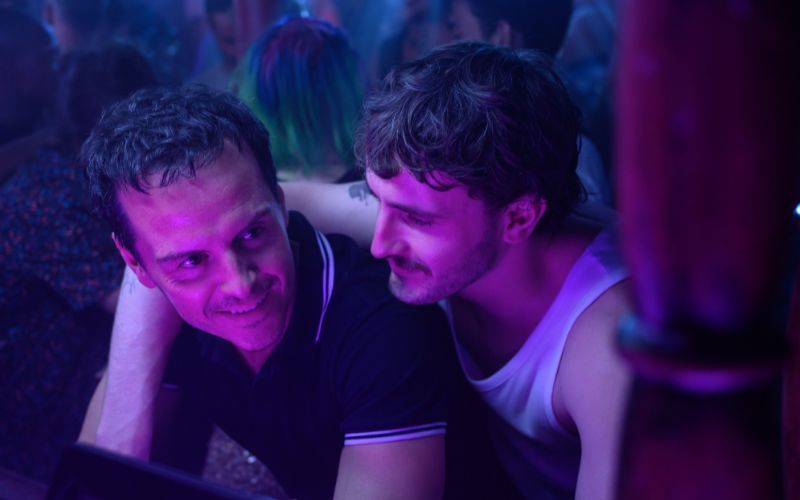 2
The schedule for the 61st New York Film Festival will launch in late August.
The announcement that "Foe" has been included in the New York Film Festival's Spotlight selection comes the same week that Vanity Fair shared exclusive, first-look pictures from the new movie.
Before Ronan and Mescal arrived in rural Wangaratta, Australia for filming, the Irish Oscar nominees consulted with director Gareth Davis and author Iain Reid for hours on Zoom, "peppering them with seemingly endless questions about character and story."
The big screen adaptation of the novel, Vanity Fair says, is "enlivened by great acting."
"Saoirse's connection to the themes of this film was very visceral," Davis told the publication.
Vanity Fair adds: "Ronan's resulting turn is both extremely present and hard to pin down, offering a rich emotional trajectory that is easy to follow even as the narrative around her zigs and zags.
"Mescal goes in the opposite direction, with Junior's fiery opposition to the experiment softened by a more complex set of feelings within him that emerge later.
"The two don't let up for a moment."
View this post on Instagram