Lawsuit thrown out as legal team proves deceased Tipp makeup artist had forged STD results in order to blackmail the Hollywood star.
Jimmy Carrey has been cleared of any wrongful actions with regard to the death of his ex-girlfriend, County Tipperary native, Cathriona White. Lawyers proved that sexually transmitted disease test results used by the Irish makeup artist's family in the case were forged by White in order to blackmail the Hollywood star.
White's family had sued Carrey (56) claiming that he had caused the Irish woman who suffered from mental health issues, further mental anguish, including giving her an STD, along with providing her with drugs she eventually used to take her own life. Carrey's legal team proved that White herself had the STD results forged in order to blackmail the actor.
The lawsuit has now been dismissed.
Read more: Who was Cathriona White? 6 facts you need to know about Jim Carrey's late girlfriend
In September 2015, White (30) was found dead in Carrey's home. White's estranged mother, Brigid Sweetman, and husband, Mark Burton, sued Carrey claiming he gave her a sexually-transmitted disease.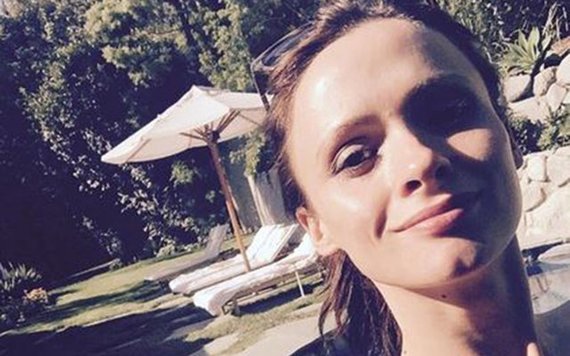 2
White forged STD results
Last year Carrey admitted that White had blackmailed him over claims that he had given her herpes. He said he had paid the Tipperary makeup artist an undisclosed sum in 2013. Attorney Raymond Boucher found that White had edited the patient information on a friend's 2011 STD test results to make it seem as if it were her own.
Texts, seen by TMZ, show that White asked a friend to obtain the medical records from Planned Parenthood. One text read "need to see the layout… I will need to work on it before I give it to him."
A spokesperson for Carrey confirmed, to the Hollywood Reporter, that the lawsuit was dismissed on January 25. They had no comment beyond saying "Jim is looking forward to moving on with his life now."
Jim Carrey clear of lawsuits over former girlfriend's death https://t.co/ZRozyUQVR0 pic.twitter.com/ScHT2w8qkx


— Hollywood Reporter (@THR) February 1, 2018

The attorney acting for White's mother, Brigid Sweetman, and her husband, Mark Burton, Michael Avenatti said: "We have no further comment at this time."
Drugs at the scene
Part of Sweetman and Burton's legal case was also the matter of the cocktail of prescription pills and drugs which White used to take her own life. They maintain that Carrey facilitated the 30-year-old Tipp woman the access to these drugs.
Her autopsy, released in 2015, found she died from a fatal overdose of prescription pills including Ambien, Popranolol, and Percocet. The lawsuit claims that these drugs were prescribed to "Arthur King", a pseudonym used by Carrey.
Counter-suing mother and husband for extortion
In October 2017 Carrey filed a countersuit against Sweetman and Burton insisting that the pair were trying to extort him.
Read more: Jim Carrey claims dead girlfriend's Irish family tried to extort him
In a statement, he said "Unfortunately, I made the mistake three years ago of giving in and settling false claims made against me by Mr. Marchino [Miss White's lawyer], on behalf of Cat, as mounting a public defense is a very costly and painful process. At the time I felt Cat was being exploited by Marchino.
"Since this new case was filed, I have discovered the depth of deception behind those false claims, the kind of deception decent people fall for, because to us, such behavior is unimaginable.
"I will not give in a second time to these same fraudulent charges initiated by Cat's husband in name but not substance Mark Burton, and her estranged mother.
"Nor am I responsible for what these desperate characters have inadvertently unearthed about the woman I adored. I was clearly blinded by my affection.
"Regardless, I will hold a place of empathy, and forgiveness for Cat and continue to focus on the many blessings in this life (sic).'
Read more: Jim Carrey delivers powerful speech on forgiveness before trial over Irish girlfriend's death