Jim Carrey believes his Irish girlfriend Cathriona White had STDs before they dated but she forged test results to say otherwise.
Canadian actor Jim Carrey has hit out at the husband and mother of his former Irish girlfriend for using forged STD test records to extort money from him after Cathriona White's death.
On Friday, October 27, Jim Carrey will stand in court accused of supplying prescription drugs to his Irish ex-girlfriend Cathriona White, despite knowing that she had a history of depression and had previously made an attempt to kill herself. White's husband Mark Burton and mother Bridget Sweetman filed the complaint in September 2016, a year after her suicide, claiming that Carrey's actions in supplying the drugs and giving White multiple STDs had a role in her death.
The 55-year-old "Dumb and Dumber" star has slammed the claims, however, in a motion filed by his legal team last Friday as a further attempt to extort money from him, accusing them of using forged documents White herself had used against him in order to ensure he continued to supply her with money after their first breakup in 2013.
Carrey accuses White of backdating an STD test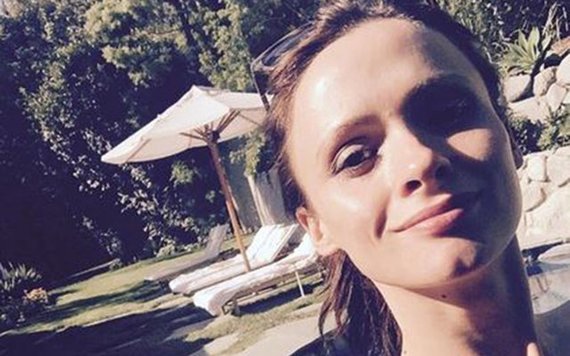 3
According to the motion, White backdated a friend's negative STD test results in 2013, to make it appear that she did not have an STD before she met the actor. The Tipperary-born makeup artist, Carrey claims, then threatened to reveal the forged tests as true before she was awarded a significant amount of money.
"Though [her friend] never knew what White intended to do with her medical records or what she ultimately did with them, we now know that White, using a legitimate and official copy of her friend's Planned Parenthood records, forged test results to 'prove' the lie that she had tested negative for sexually transmitted diseases just prior to her relationship with Carrey and to support her attempt to extort millions of dollars from her famous ex-boyfriend," the filing states.
Also alleged within the filing is that Carrey provided White with a weekly stipend of $800  as well as paying the rent and living expenses in Hollywood. It claims that White feared the loss of this when the couple first split up, causing her to produce the "fraudulent medical records."
Read more: Jim Carrey delivers powerful speech on forgiveness before trial over Irish girlfriend's death (VIDEO)
The motion also claims that Carrey's legal team has a copy of text messages between White and her friend in which they discuss White being provided with a copy of her friend's test results before she shows it to Carrey.
"The entirety of this case rests on the premise that White contracted sexually transmitted diseases from Carrey and became so devastated that she committed suicide years later," states the filing.
"White's green-card husband and her distant, estranged and emotionally abusive mother decided to get a second bite at the apple and continued the torment of Carrey by filing a lawsuit claiming that he caused White's death," it continues, also stating that White paid Burton $30k for him to marry her so she could acquire a green card.
White's husband and mother are bringing the case against Carrey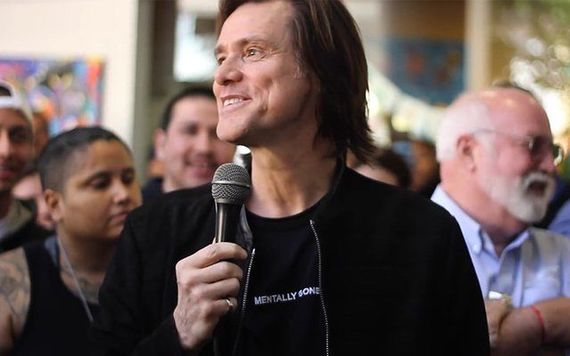 3
In response to the claim, Burton and Sweetman's lawyer Michael Avenatti, who will question Carrey in court of Friday, told People magazine, "In a desperate attempt to save himself, Carrey has now resorted to outright falsehoods. Let's see if his story holds up once he is under oath. It won't."
"We are very much looking forward to Mr. Carrey finally being placed under oath next week and forced to answer the questions he has been dodging for years," he added when speaking to Us weekly.
"This is a search for the truth and we will find it.  And when we do, it will not end well for Mr. Carrey."
If the court find that the STD tests from 2011 are in fact fake, and it is shown that Burton know they were forged as a result of the alleged previous attempt by White to extort money from Carrey while he was married to her, the actor has asked that all claims brought against him be dropped.
"[Burton's] claims are based on an utter sham and his false responses to discovery as well as production of forged records constitutes an abuse of the discovery process warranting terminating sanctions," the motion filed by Carrey last week stated.
Cathriona White and Jim Carrey first met on a set where she was working as a make-up artist
Cathríona White, 30, from Cappawhite, Co. Tipperary, was found dead in her rented home, in the Sherman Oaks area of Los Angeles, on September 28, 2015, just days after a second break-up with the comedic actor. She had been dating Carrey on and off since 2012.
On learning of her death, Carrey said, "She was a truly kind and delicate Irish flower, too sensitive for this soil, to whom loving and being loved was all that sparkled." He acted as one of the pallbearers at her funeral in Tipperary after which White's estranged mother called him "a very nice man."
Sweetman has since changed her tune, however, and, along with Burton, launched legal action against the Canadian actor and accusing him of providing the prescription drugs Ambien, Propranolol and Percocet, on which White overdosed.
Cathríona White was reportedly undocumented and had been living and working in LA as a makeup artist for a number of years. She first met Carrey on a film set in late 2012 and they dated for several months before breaking up in March 2013.
In May 2015, the couple reconnected, while White was seeking a divorce from Burton. They were seen together around New York before a second split in September 2015.
According to details of the autopsy report acquired by the Daily Mail, White had taken prescription medication from Carrey's home a few days before her death. The official toxicology report states she died from an overdose of prescription drugs including propranolol (a beta blocker used to treat high blood pressure), zolpidem (a sleep aid sold as Ambien), and painkillers oxycodone and oxymorphone.
Read more: Jim Carrey will face trial for Tipp girlfriend's death