Company bosses across Ireland have been urged to let their employees bring their pets to the office on Friday for a one-off Bring Your Dog to Work Day.
The initiative, promoted by the Dogs Trust, is part of a wider push by the charity to make Ireland a more canine-friendly country.
And according to leading Irish vet Pete Wedderburn, the presence of dogs in the office will boost productivity, increase workers' morale and even reduce stress.
The well-known TV vet said, "I think it's a great idea.  It reduces employees' stress, puts people on better form and helps you relax during the middle of the day by talking to the dog or maybe taking the dog for a walk.
"A lot of big pet food companies, like Purina, have had this policy in place for over 10 years and they're really good models as to how well it can work."
Read more: Top Irish names for your dog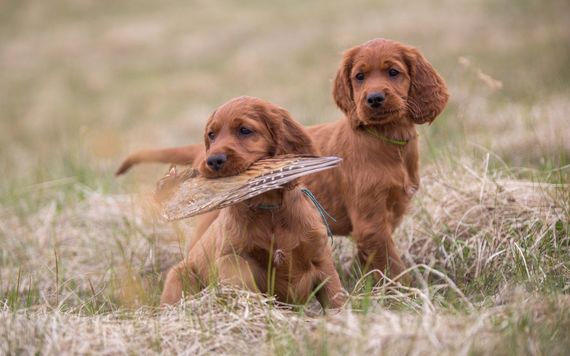 3
The Bray-based veterinary surgeon added, "People think dogs are a nuisance, but a well-behaved dog is great.  You should bring your dog to work on Friday."
The Bring Your Dog to Work initiative is part of a broader campaign taking place in Ireland for the first time on Friday called Dog-Friendly Ireland Day.
The Dogs Trust has called on establishments of all types, including restaurants, hotels and public transport operators, to allow canines to have access to their premises for the day.
According to the dog welfare charity, more restaurants are opening their doors to pets, while Dublin's Lighthouse cinema's regular dog-friendly screenings "sell out in seconds."
Read more: Celtic Canines - top Irish dog breeds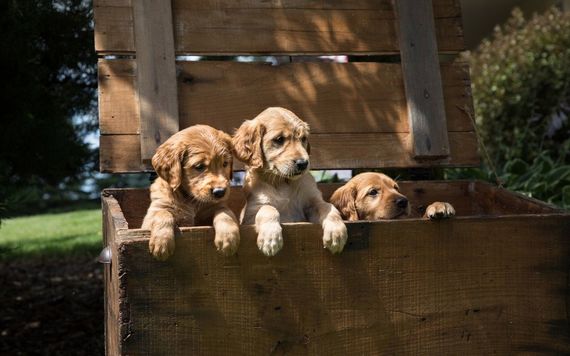 3
A spokesperson for the charity said,  "Research indicates that there are many benefits to incorporating your furry best friend into a part of your everyday life.
"Dogs provide an additional source of social support for employees who take their dogs to work and increased social support has been associated with lower levels of depression and better job performance.
"In addition, pet ownership has been associated with a number of positive health outcomes, including increased survival one year after a heart attack, fewer doctor visits, less loneliness and greater social and emotional closeness and support."
The spokesperson added,  "We conducted a survey after Bring Your Dog to Work Day' last year and found that 98 percent of respondents said they enjoyed having their dog in work with them for the day, and 95 percent said their colleagues also enjoyed having a dog present on the day."
Read more: Pierce Brosnan among celebrities fighting dog and cat meat trade in Indonesia