The Collegiate Irish Dance Association (CIDA) is going from strength to strength since its inception ten years ago by tapping into a wide community of college students who want to continue, or begin, Irish dancing.
CIDA was launched in 2013 after Villanova Irish Dance co-captains Mattisan Rowan (Villanova University '14) and Rory Beglane (TCRG, Villanova University '16) met with team adviser George Pinchock to discuss the possibility of forming an event that would bring college Irish dance teams across the country together. 
After many emails and long hours of planning, Villanova University hosted the first-ever Intercollegiate Irish Dance Festival on November 17, 2013. Eight schools participated in the event - Villanova University, Catholic University of America, Boston College, University of Dayton, Fordham University, Temple University, University of Rochester, and West Virginia University. 
View this post on Instagram
Following the initial event in 2013, Beglane teamed up with Zack Warshaw (ADCRG, University of Vermont '13) to begin forming an organized network for college Irish dance teams. Warshaw, who had served as founder and leader of the University of Vermont Celtic Cats for four years, had been working in the New England Region to begin a similar network and event that was started at Villanova University. 
Once Beglane and Warshaw were able to team up, College Irish Dance evolved into the network it is today.
"We both loved sharing our passion in a fun community within our universities," Beglane recently told IrishCentral. "We want all students to have that same opportunity."
Beglane recalls his time with Villanova Univeristy's Irish Dance team as "the highlight" of his four years at college.
"I still talk to my teammates, have gone to weddings for them, and have some of my fondest memories when reflecting on my four years.
"I realized when we (Zack and myself) started the groundwork for the association, that we were doing something bigger than ourselves, and bigger than any one school."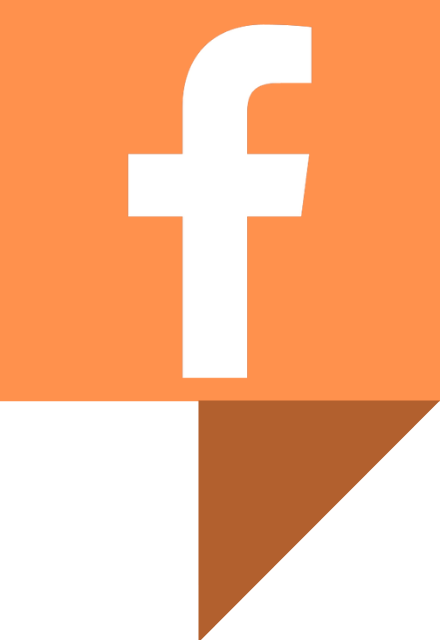 IrishCentral Irish Dance
Are you an Irish dancer or do you just love Irish dance? Keep up to date with Irish dance news and videos on IrishCentral's Irish dance Facebook group.
Operating under the motto "Dance Another Day," CIDA has spread across the US with the hope of promoting the continuation of Irish dance throughout college for dancers who come into college with experience while also encouraging the beginning of an Irish dance journey for those who are new to the sport. 
Beglane says 31 teams across the US are registered with CIDA for the 2022-2023 academic year.
"We hope that number increases each year as more teams see the association continues to gain recognition," Beglane says.
CIDA is able to accept a team's membership as long as they are recognized as an official club or team by their university. Beglane notes that CIDA does not monitor the students themselves, instead, it organizes the events and growth of the teams.
Currently, the annual hosts of competitions are Villanova University and the University of Dayton, according to Beglane. Both schools held competitions in the 2013 - 2014 year and have ever since, except for during the pandemic.
In April, CIDA hosted its Inaugural National Collegiate Irish Dance Championships at Iona University in New York.
The events, Beglane explains, feature ceili competitions and a solo event that uses "a college formatting" of treble reels or traditional sets as opposed to solo steps.
"We especially are proud of the traditional sets, as it is a great way to keep those sets an active part of the Irish dance community," Beglane remarked, adding, "It allows the leaders of the team the opportunity to teach them, and other dancers a reason to learn them, often for the first time."
The premier event at the competitions is the "fun number," which Beglane describes as "the true heart of the College Irish Dance world, as it is a full group choreography for each team."
The fun number competition is intentionally left open-ended "to allow teams to interpret the routine as they wish," Beglane said.
"We have seen traditional figures, full-out dance dramas, and everything in between."
View this post on Instagram
Notably, CIDA is affiliated with the Irish Dance Teachers Association of North America (IDTANA), which works in tandem with An Coimisiún Le Rincí Gaelacha (CLRG, the Irish Dancing Commission.)
"There was an approved motion at the 2021 National Convention that recognized CIDA as an affiliated body to IDTANA," Beglane said.
"Warshaw, Megan Dunn-Peters (former University of Dayton President, and CIDA's third board member), and myself recognized the growth of CIDA happening at a rapid pace. Over 50 universities that we know of have Irish dance teams, and I'm sure even more exist that we have yet to connect with.
"With that growth, we understood it is natural for an improved structure to keep continuity.
"We respect that many of the dancers in college are still competing in solo events, and never wanted to create an issue.
"By being an affiliated body, we are ahead of the curve in that the organizations of IDTANA and CIDA will work out any conflicts together, to protect the dancers which is of course the main goal of both organizations."
While CIDA is affiliated with IDTANA, Beglane says that dancers generally do not need to have prior Irish dance experience to join.
"What makes College Irish Dance so great is on the same team, you can have a world champion and a first-time beginner dancing in the same routine on stage.
"The beginner enters this new world of Irish dance and gets to experience a whole new activity, while the experienced dancers are able to share their talents and gain valuable teaching experience that hopefully encourages them to stay teaching long after they hang up their shoes."
Beglane says CIDA is "here to help" with groups who are looking to start up, guiding them on who to contact about starting a club, writing a constitution, recruiting members, and more.
"CIDA is here for all promotion and growth of College Irish Dance," Beglane says, "truly we aim to be the central resource for it all.
"With all three board members having led teams in three different regions as well, we can assist with suggestions for fundraising, shows, and any aspect of team growth as well once they become established."
Beglane says: "There really only is upwards for us, which is so exciting.
"I hope we grow to the point where the Nationals is filling a university basketball arena."
You can learn more about the Collegiate Irish Dance Association on its website and Instagram page.