As long as you're toasting with a pint of Guinness, you can't go too far wrong. 
Translating to "good health" in English, sláinte [try saying slawn-tche] is an Irish expression that derives from the word "slán," meaning "healthy" or "safe".
While catching up with friends and family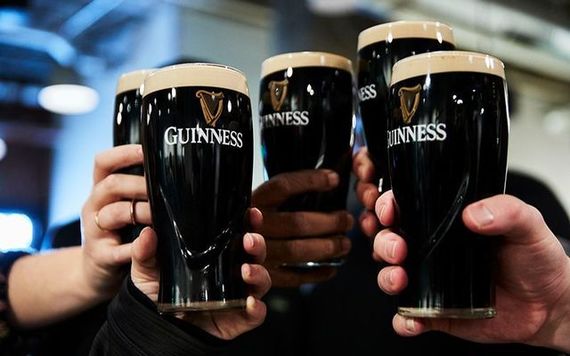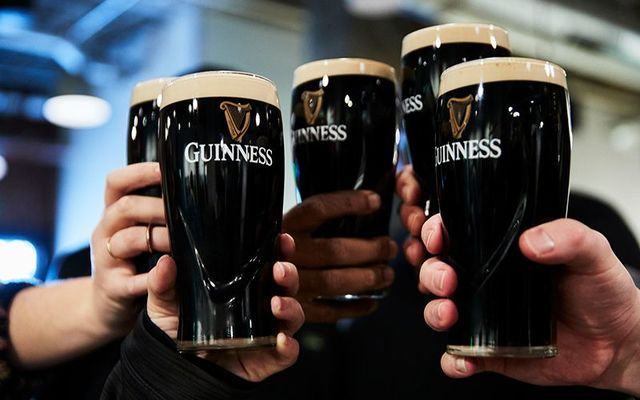 4
Life is busy and before you know it, months can go by without you seeing some of your most loved and catching up properly. St Patrick's Day is the perfect time to rectify that with a good old chin-wag and gossip over a pint. 
While making new friends
4
Such is the spirit of St Patrick's Day that everybody is on the lookout for others to celebrate with. 
Irish living abroad will be on the hunt for their fellow nationals as they head out to festivities, while March 17 parties will also be taking place all over Ireland, offering plenty of opportunities to strike up a conversation with someone new. 
Sure, why not take the initiative and simply offer to buy the stranger standing next to you a pint of Guinness! 
While enjoying a session
Music, Guinness, and a toast to the good health of the musicians go hand in hand. 
Read more: Free rides home from the Guinness US Brewery on offer this weekend
This is the first St Patrick's Day that Guinness will be celebrated in its new US brewery in Maryland, which opened in August 2018. The brewery is the first one that Guinness have had in the US in 60 years and so they are going all out for the weekend! 
To visit the brewery on March 16 and 17, you must be 21+, have a valid ID, and purchase a ticket to one of the planned sessions: 
Saturday 3/16 - 10:00am to 3:00pm
Saturday 3/16 - 5:00pm – 10:00pm
Sunday 3/17 - 10:00am to 3:00pm
Sunday 3/17 - 5:00pm – 10:00pm
For just $15 a ticket, you'll get your first can of beer (choice of Draught or Blonde), a donation to charity, and a commemorative button, as well as getting the opportunity to enjoy a bit of Ireland.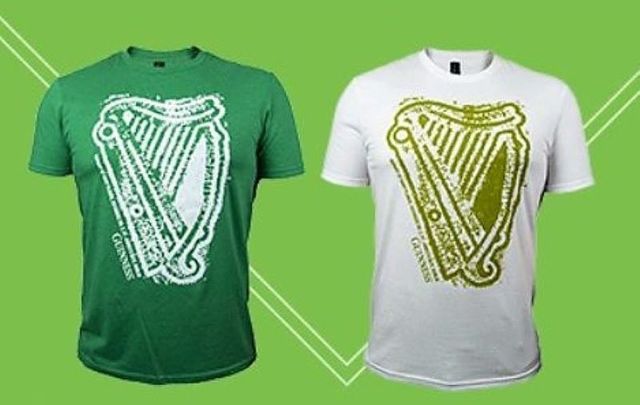 4
As we're throwing away our Irish rugby jerseys after Saturday's disastrous loss to Wales, we'll be looking to these cool Guinness threads this March 17 to get ourselves kitted out. 
Offered in both green and white, these new t-shirts will make sure you've dressed the part when kicking off your St. Patrick's Day celebrations.
The limited edition shirts feature two different imprints: one of the Rainsford Street cobblestone that surrounds the legendary Guinness Storehouse, and the other of the iconic harp plaque found at No. 2 St. James's Gate Brewery.
Read more: Best Irish toasts to raise a Guinness to this St. Patrick's Day
While enjoying a pint of Guinness, of course! 
Really is there any better way? 
For directions on how to get to the Guinness US brewery, check out our handy guide and keep up with what's brewing in Baltimore at www.GuinnessBreweryBaltimore.com and @GuinnessBreweryUS on Instagram and Facebook.
And above all, be sure to enjoy St. Patrick's Day responsibly! 
How will you be spending St. Patrick's Day? Let us know in the comments!
* Originally published on March 17, 2019.