Travel from the US with these amazing cheap flights to Ireland between January and April 2018.
Our summer vacation seems a long way away but with thanks to a ginormous new sale from WOW Air, our Spring travel plans look an awful lot more exciting. With incredibly cheap flights between Ireland and the US, including a little stop off in Iceland, we could be jetting back to the Emerald Isle or inviting our friends to come visit us stateside for as little as $120 one-way.
In a limited time offer, the Icelandic airline is offering Irish passengers flights from eight destinations in the US and Canada for $89.99 one-way (plus baggage and booking fees) between January 18 and April 24, 2018. Take off from either Newark (EWR), Boston (BOS), San Francisco (SFO), Chicago (ORD), Washington DC (BWI), Pittsburgh (PIT), Toronto (YYZ) and Montréal (YUL) within the next four months, joining the growing thousands of passengers taking the Reykjavik stopover.
Read more: Why you should visit Ireland with WOW Air and Cork Airport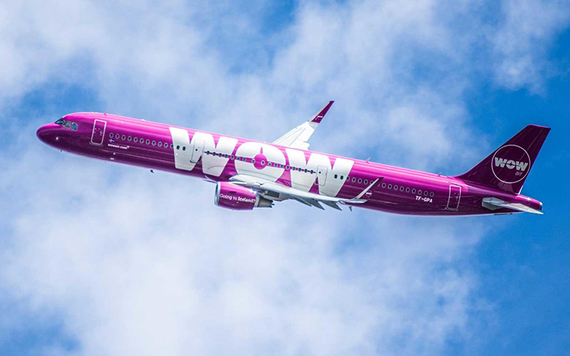 3
For passengers originating Ireland, flights are slightly more expensive but still not bank-breaking at around $120 one-way (€99.99).
"WOW air's January sale will give Irish passengers the chance to visit some of North America's most popular destinations in comfort and a low price," said Skúli Mogensen, CEO and Founder of WOW air.
WOW Air saw a remarkable 69% increase in passengers last year, rising to 2.8 million. The airline is hoping to see a continued increase in its passengers throughout 2018 with its fleet expanding to a total of 24 aircraft.
Read more: Doing Ireland on the cheap - how to see it all and save a fortune
3
"WOW air continues to undergo strong growth. Last year, we carried more passengers than ever before," Mogensen continued.
"We expect 2018 to be an even better year as we expand and modernise our fleet, and open up six new routes to North America."
Read more: What is the cheapest way to visit Ireland? Here it is.
The airline currently offers travel from Reykjavik to ten North American destinations including New York (Newark), Boston, Washington DC, Toronto, Montréal, Miami, Los Angeles, San Francisco, Pittsburgh and Chicago with further routes to New York (JFK), Detroit, Cleveland, Cincinnati, St Louis and Dallas are expected to start later in 2018.   
WOW air first launched their Dublin to US option in June 2015,  changing the game for low-cost transatlantic travel. It now operates daily flights from Dublin to Reykjavik.
Have you traveled between Ireland and the US with WOW Air? What did you make of the experience.