While St Patrick's Day is celebrated in many places around the world, the best place to be on March the 17 is in Ireland.
With parades in every county, sports fixtures and festivals, here's our pick of what's on…
Dublin
The highlight of Dublin's St Patrick's Festival will be the parade on St Patrick's Day. Hundreds of thousands of revelers line the city center streets for a spectacular display of national and international marching bands and floats. Smaller but nonetheless festive, there are also dozens of parades happening throughout the day in the neighborhoods and suburbs of the capital.
Read more: Mayo and the Cliffs of Moher tours
The GAA All-Ireland Senior Club Finals take place in Croke Park on St Patrick's Day.  The local GAA club is the beating heart of Irish communities. A trip to GAA HQ on March 17th should be on everyone's bucket list. This year the football championship climaxes with Galway's Corofin taking on Cork's Nemo Rangers. Cork are represented in the hurling too when Na Piarsaigh take on last year's winners from Dublin Cuala. Truly an all-Ireland affair.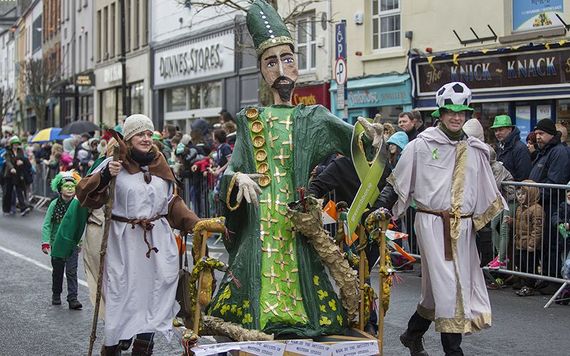 6
Read more: St. Patrick's Day corned beef and cabbage spring roll recipe
Cork
The theme for the Cork City Parade for 2018 is 'Democracy For All – 100 Years of the Vote for Women'. Expect plenty of color and a carnival atmosphere on the banks of the Lee.
Down the road in Kinsale, the traditional land-based parade on St Patrick's Day is preceded by a maritime parade the evening before. Gather on shore and watch the beautiful sight of colorfully lit boats sailing into the harbor, followed by a fantastic fireworks display.
Read more: Northern Ireland and Game of Thrones tours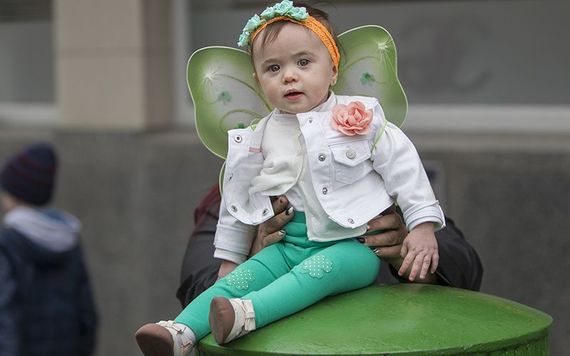 6
Achill Island, County Mayo
Achill Island, on Ireland's Wild Atlantic Way is a stunning place to go at any time of year, but any visitors to the island on St Patrick's Day are in for a particular treat.  The day starts early.  At 6am a big drum is sounded to wake up and summon the island's traditional pipe bands.  They then march from village to village, stopping for refreshments along the way.  By evening the pubs of Achill are alive with music and celebrations.
Read more: Fun facts about St. Patrick's Day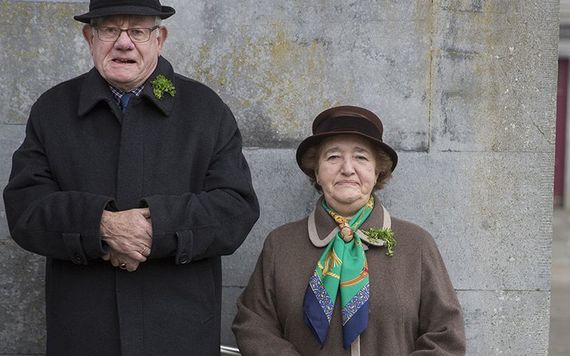 6
Kilkenny
Any visitors to Kilkenny are in for a double treat this year. Alongside the St Patrick's Festival with its parade, funfair and street entertainment, there is a Tradfest happening in the city from 16th -19th March.  Expect concerts, workshops and an epic tradtrail. A perfect Paddy's Day destination for music lovers.
Read more: Dublin and surrounding areas tours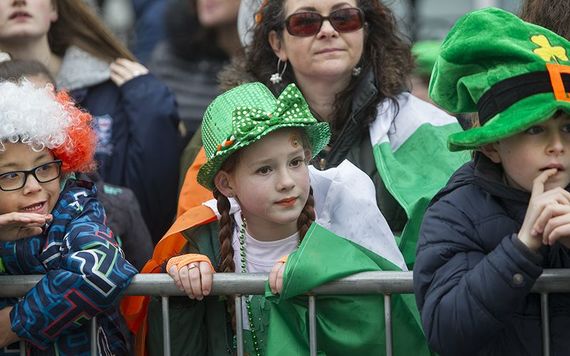 6
Mullingar
The Westmeath town of Mullingar is set to make a day of it. The Market Square will be buzzing with lots of family friendly activities.  There will be a dress as St Patrick competition for adults and children. And this being the hometown of Joe Dolan and a certain Mr Niall Horan we are certain there'll be plenty of great music too!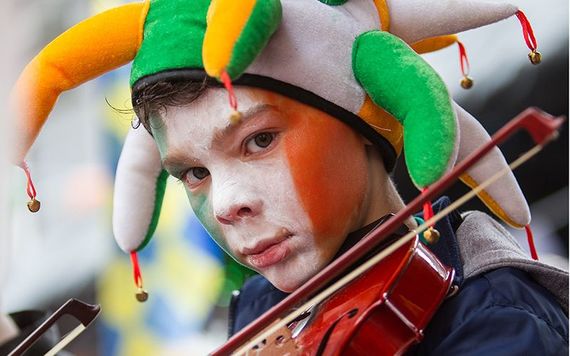 6
Ennis, County Clare
Ennis is an ideal destination for those looking for a family friendly St Patrick's Day. With the theme for this year's parade being 'Ennis – Ireland's Friendliest Place', you know you're going to get a great welcome. After the parade we suggest you take a visit to Glór, Ennis's Arts and Cultural center.  There will be lots of activities throughout the day including a free Family Traditional Music Session. Perhaps you could bring along an instrument and join in!
Read more: Why Italians should reclaim St. Patrick's Day
St Patrick's Day is a day for everyone to enjoy and celebrate together. The main parades have provisions in place for those with special accessibility requirements. Inspireme.ie have this information on their website.
Of course, this is only a tiny taste of the hundreds of parades and events happening around Ireland to celebrate its national holiday. Visit www.inspireme.ie to find what's happening wherever you end up.
Lá Fheile Padraig sona daoibh go léir!
* All images by John D Kelly.