Northern Ireland is home to several sources of inspiration for the fictional series "Narnia", with fans able to follow in the footsteps of author C.S Lewis, who was born in Belfast in 1898. 
C.S Lewis drew inspiration from the region's majestic scenery, becoming bewitched by the stunning Mourne Mountains, in County Down, and the enchanting woods of Tollymore Forest Park. 
The C.S. Lewis series "The Chronicles of Narnia" is a collection of seven fantasy novels written between 1950 and 1956. The series is a classic in children's literature and has been beloved by readers of all ages. Each book is set in the fictional world of Narnia and follows the adventures of various characters who discover and interact with this magical realm.
The main premise of the series is that Narnia is a parallel universe, accessible through various means, such as wardrobes, magic rings, and paintings. In "Narnia", talking animals, mythical creatures, and other fantastical beings exist, and the land is often under the rule of a powerful lion named Aslan, who serves as the allegorical representation of Jesus Christ.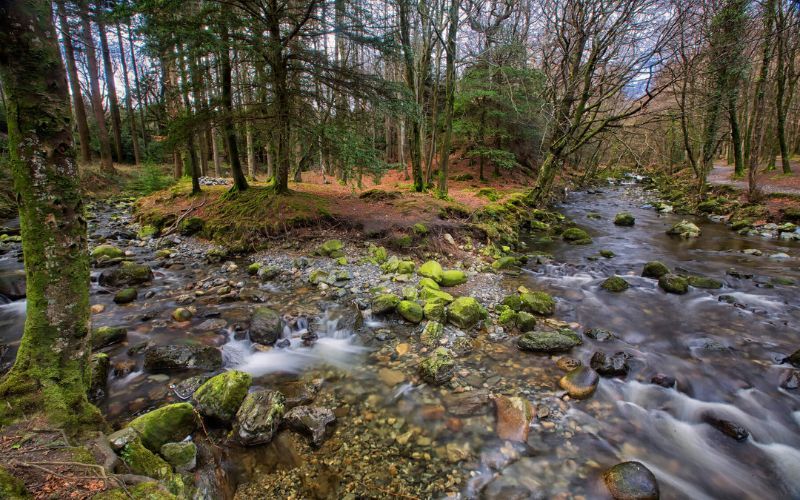 2
Tollymore is an area of breathtaking natural beauty and clearly influenced Lewis's writing, looking like it was lifted right out of the pages of Narnia. The forest is also home to bridges, grottos, caves, and gothic-style arches, while there is additionally an almost life-sized stone head of a lion located on the forest's Azalea Walk. The stone lion is said to be the famed Narnia character Aslan, according to local legend. 
For fans of the iconic series, there is plenty to do in Northern Ireland. 
Any Narnia-themed visit to the region must start at Lewis's home city in Belfast.
There, visitors can travel to C.S. Lewis Square, which is home to seven Narnia-inspired bronze sculptures, including Aslan and the White Witch. 
The square is also home to JACK Coffee Bar - a Narnia-inspired coffee shop named after Lewis's nickname. 
Visitors can also embark on the CS Lewis Tour, tracing the author's footsteps during his life in Northern Ireland. 
The tour takes visitors to the places where Lewis was born and christened in addition to his early family home and the CS Lewis Reading Room at Queen's University Belfast. It also teaches visitors about the sources that inspired Lewis during his storied writing career. 
* Originally published in 2022, updated in Aug 2023.