US travelers explain why they chose the Irish airline's "great value" and "modern, fresh" service as Aer Lingus' American expansion continues.
Ireland's only four-star airline, Aer Lingus, revealed their 2019 rebrand last week, with two events in Dublin and New York. As part of the dramatic reveal show, the airline aired this short video testimony by four North Americans on why they choose to travel with Aer Lingus.
Currently, Aer Lingus has a transatlantic seat capacity of 2.8 million per annum between North America and Ireland. In September last year Aer Lingus announced two new routes for 2019, Montreal and Minneapolis St. Paul, bringing its number of destinations from North America to 15.
Read more: "To be the best of what Irish America is today" - Aer Lingus' exciting new look lands in JFK
In the video testimony, Ashley, from New York, said she found her transatlantic experience with Aer Lingus to be a "modern, fresh experience" and that "the flights were perfect, there was good music selection, and the food was great."
She added, "I can definitely see myself using Aer Lingus as a gateway to Europe again."
Chris from Boston said Aer Lingus offered him "great value" compared to other airlines and added that the whole experience was "smooth."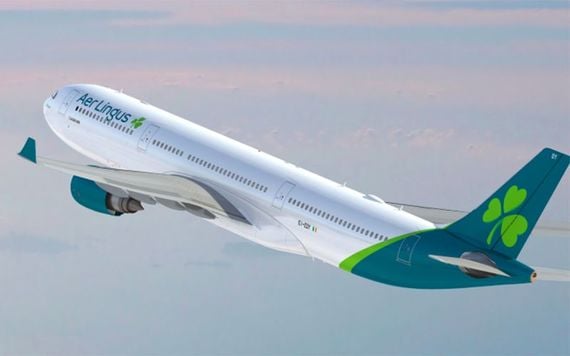 2
Maria, also from Boston, exalted the fact that flying from Ireland you can clear customs before you land in the United States, therefore avoiding long queues when you reach your destination.
Lastly, Anthony, also from New York, said that "traveling on Aer Lingus versus some of the other competing airlines has been a one of kind experience."
The short clip dubbed "New Guests for a New Aer Lingus" is most fitting given their rebrand and also their ongoing plans for expansion.
Aer Lingus recently announced plans to invest in more long-haul aircraft allowing us to unlock the potential in established markets and also open up new destinations and access to and from Ireland. This increase in aircraft would see the airline's capacity to grow to 4.7 million per annum, enabling Aer Lingus' ambition to become the leading value carrier across the North Atlantic. 
Read more: Stay somewhere flashy - the Lighthouse at Fanad Head in Donegal