Two men, one electric car, no guide book,  just local Irish people's advice and 1,615 miles of Irish coastline - presenting The Stories of the Wild Atlantic Way.
The Wild Atlantic Way, stretches out from the Inishowen Peninsula, in County Donegal to the beautiful village of Kinsale, in County Cork, which is 1,600 miles. This year two men and an electric car are taking an epic journey to document the most remote area and its people on video on The Stories of the Wild Atlantic Way.
Their mission is to leave their guide books behind and experience the best of what the Wild Atlantic Way has to offer by listening to the locals, every place they visit. They aim to see the real Ireland and meet the real people and most importantly to share these stories with the wold. 
IrishCentral spoke to one of the men behind the project, Sean Molloy, about the epic and beautiful, Stories of the Wild Atlantic Way.
Read more: How to plan the perfect budget vacation to Ireland
How did The Stories of the Wild Atlantic Way" come to be? 
About a year and a half ago Molloy was having dinner with his childhood friend, Michael Bradley who cofounded Solar 21, an award-winning renewable energy development company, with his brother Andrew.
Both Molloy and the Bradley brothers had grown up on Achill Island, off County Mayo, and Molloy was working as the Manager of Achill Tourism at the time. As the pair chatted over dinner Molloy bemoaned the lack of charging infrastructure for electric cars along the west coast of Ireland. 
6
After a year, during which both men became further acquainted with electric vehicles, Michael suggested: "how about taking an EV to every corner of the Wild Atlantic Way."
Molloy said "But not just that. He wanted to prove it was feasible to own and run an EV for living and working in remote parts of the country. He also wanted the journey to be meaningful and to leave a positive impact in its wake."
In 2017 Molloy's own video on the miraculous Dooagh beach in Achill, which reappeared after 33 years, went viral so it seemed obvious to them that the ideal way to reach national and international media outlets was through the medium of video.
Read more: Irish cottage in dream Sky Road Galway location could be your summer home
"The grand plan now is to complete the Wild Atlantic Way by electric car, meeting the ordinary people who live there and telling their stories, promoting their businesses and their communities, telling stories of history, culture, innovation, sustainability, and conservation," explained Molloy.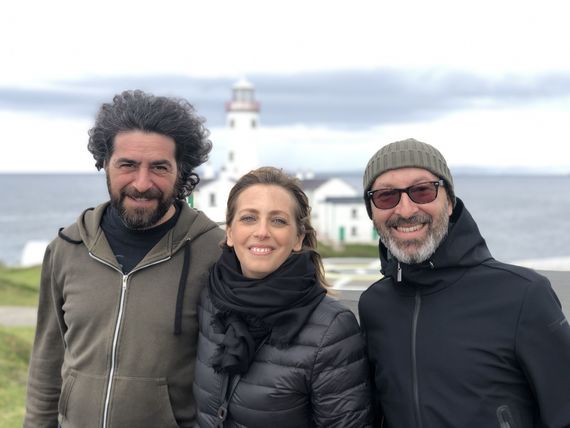 6
Along with Cory Kilbane, a graduate from the University of Limerick's Journalism course,Molloy took to the road. Their aim to produce one video a day.
Since its launch the Wild Atlantic Way has quickly become a major draw for the millions of tourists traveling in Ireland every year but "Stories from Ireland's Wild Atlantic Way" was always going to be something different. 
"My concept was that it's the people you meet that have a far greater impact on you in the longer term than the places you see," said Molloy. 
"All the photos we have taken of people have their faces in sharp focus and the background blurred out. This is to highlight that the Wild Atlantic Way is only the stage and it is the person and their story that's most important."
As their own tagline puts it "Our mission is to discover these people and projects, share their stories in the hope that they inspire others to create similar projects.#Discover #Share #Inspire"
The Wild Atlantic Way in total is 1,600 miles long. A daunting journey for two men in an electric car with their cameras.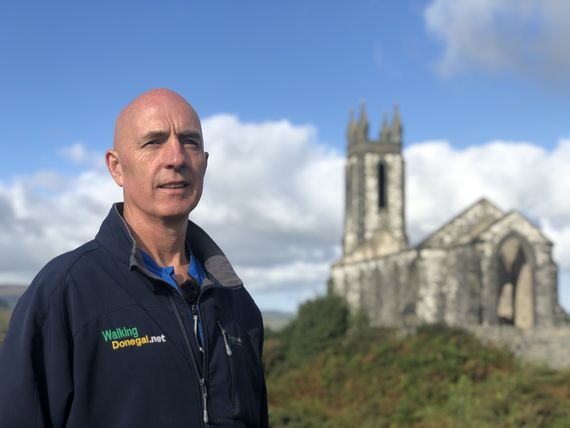 6
How long will the project take?
At first, they thought that 15 or 16 weeks, allowing a week and a half per county would suffice but they soon realized they were wrong. For a start when you start you look at the map, the Inishowen Pennisula, in Donegal is actually bigger than the whole of County Leitrim. They already spent six weeks in Donegal and they're not done yet! 
Molloy joked "We have to go a bit faster now and hope to get the whole project completed within 20 weeks - 140 stories!"
An impressive feat. The wonderful thing about this project is Molloy and Cory don't use guidebooks or the internet they're relying on the people's recommendations they hear along the way. Although they do use satnav. 
Read more: Antrim Coastline named among best in the world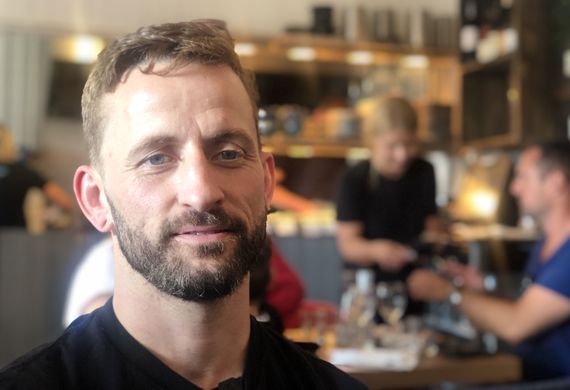 6
What's been your highlight?
"We have had such an amazing time with highlights almost every day," says Molloy. 
Starting up in InishowenMolloy and Cory thought that surely their trip would go downhill from there, such was the hospitality and help they received, but weeks on and several areas later the people continue to amazing and inspire them.
"They have proved our point that the Wild Atlantic Way is about the people," said Molloy. "One thing that stands out is the pride that everybody has in their own area and everybody wants to show you it at its best."
"It's really hard to pick a favorite. I think our visit to 'Teach John Mici Ban' was special.
"Hugo Boyle and his wife Margaret have assembled such a fantastic array of items from Irish farmhouses of the early 20th century - far superior to most museums. They have done it for the love of it. They show you around, explain what everything was for, how it worked, sit down with you for a chat and give you a cup of tea and don't even charge for any of it."
How has it been using the electric car on the WAW? Any regrets?
"No regrets at all. It's been surprisingly easy to plan our journey and schedule. All our videos are made on an iPhone and I find it harder to keep that charged than the car," said Molloy. 
"Although the public charging infrastructure needs to be upgraded... considerably," Molloy admitted, he also added that the locals along the way have all been "delighted to help us out and although it was on the ordinary power outlets, we always managed to charge enough overnight to get us to our next filming location or accommodation. Without they're assistance, it would have been difficult to achieve but not impossible."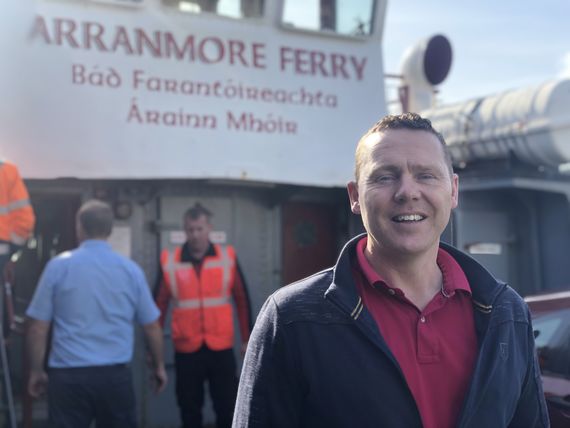 6
What would you like the outcome to be from this wonderful project?
"Our original aim was to promote renewable energy and promote the use of electric vehicles but it became so much more," Molloy said
"We wanted to find people making a difference in their communities or building sustainable and innovate businesses and projects, share their stories and hope they inspire others. Hence #Discover #Share #Inspire."
Another positive that since Molloy and Cory have visited and posted their videos on these people and their businesses they've seen a spike in business. That's what gives those behind the project "a huge life", as Sean puts it.
"Huge credit to Michael Bradley and Solar 21 for backing this project. Failte Ireland has also helped us."
If you could ask one thing of our 2.2 million monthly readers to help with your project what would it be?
"I think it would be to look at the Wild Atlantic Way in a different way.
"Look at the positive work that individuals and communities are doing to create sustainable and innovative projects that are creating jobs, protecting the environment and wildlife habitats, preserving old crafts and traditions or helping others less fortunate than themselves," said Molloy.
"Share these positive stories so that others may be inspired and grow in confidence to follow their ambitions and dreams."
Read more: 385-million-year-old footprints in Co Kerry represent turning point in evolution
If you know of any person, place, business or project that you think Sean and Corry should see, you can let them know here. To see more of the Stories From Ireland's Wild Atlantic Way project visit BlueFlagMedia.ie.