A couple living in London are set to take up a dream job as caretakers of the majestic Great Blasket Island later in the year. 
Emily Campbell, 27, who is originally from Cork, and her boyfriend Daniel Regan, 29, from London, were offered the highly coveted role for six months, beating thousands of other applicants. 
Located off the coast of Kerry, Great Blasket Island has no electricity or running water and has been deserted since the 1950s because emergency services were unable to reach it during storms. 
However, it is popular among tourists and holidaymakers, who take day trips or stay overnight in one of the three cottages located on the island. 
Billy O'Connor and his partner Alice Hayes, who own the three cottages and a coffee shop on the island, hire new caretakers every year to look after the properties between April and October, receiving thousands of applications each year. 
Emily and Daniel said they applied for the role as a "pipe dream", adding that they didn't expect anything to come to it due to the high level of applicants. 
"When we got offered an interview we were absolutely delighted to get to speak to Billy and Alice and were telling everyone. We had everyone crossing their fingers and toes and Emily's Mum even lit candles and had the rosary beads out," Daniel told Breaking News. 
"Alice emailed us to offer us the position on a Monday morning and we leaped out of bed screaming with excitement. It didn't start feeling real until we spoke to Billy and Alice on a video call after getting the offer." 
Daniel and Emily said they feel "incredibly lucky" to be taking on the role and said they can't wait to "exchange waking up to the sound sirens for wildlife on their doorstep". 
The couple said they understand how difficult the role will be but said they are not afraid of "getting stuck in". 
"We are anticipating a shift from a fast-paced city life to being more present and appreciating simple pleasures," Daniel said.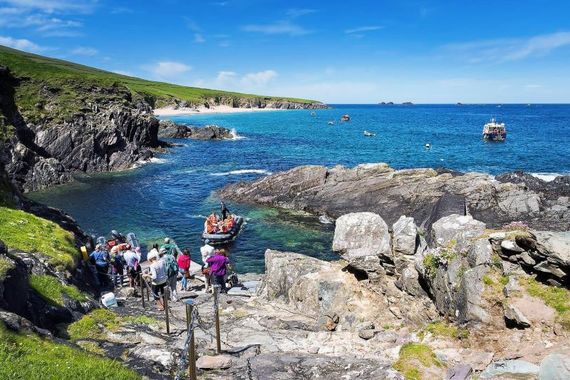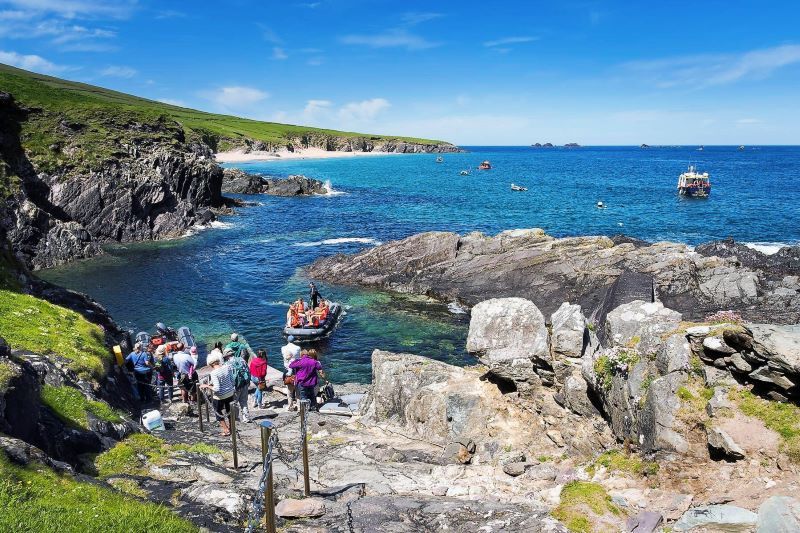 3
Emily, a children's nurse at Great Ormond Street Hospital in London, and Daniel, a civil engineer, are both taking sabbaticals to take up the role. 
They said they will miss having the convenience of their local shop, while they will also miss eating at their favorite takeout. 
However, they said they hope the job allows them to "live in the moment". 
"We both try to avoid slipping into a 'destination happiness' mentality and would prefer to make the most of life now, we're both conscious of how short life can be. We couldn't turn down this once-in-a-lifetime opportunity."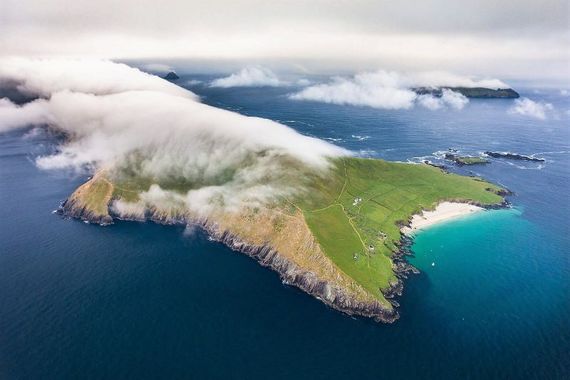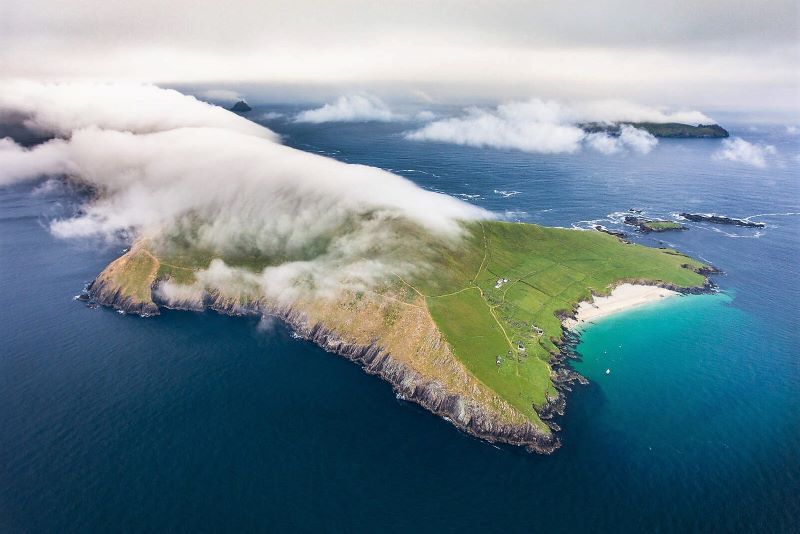 3
The Great Blasket Island (An Blascaod Mór in Irish) is the main island in the group of six off the coast of the Dingle Peninsula in County Kerry. The other five islands are Beiginis (Beginish), Inis na Bró (Inishabro), Inis Mhic Uileáin (Inishvickillane), Inis Tuaisceart (Inishtooskert), and An Tiaracht (Tearaght Island).
The group of islands was inhabited for centuries by a small but close-knit Irish-speaking population who followed a traditional way of life – farming, fishing, weaving – and eventually became the subjects of important linguistic studies for their use of a largely unchanged version of the Irish language.
At its peak, Great Blasket Island had only some 175 residents, but their cultural output was immense, including important Irish language works such as "An tOileánach" ("The Islander") by Tomás Ó Criomhthain, "Fiche Bliain Ag Fás" ("Twenty Years a-Growing") by Maurice O'Sullivan, and "Peig," by Peig Sayers.