There are nine reasons why I love Dublin, Ireland's capital city and one of Europe's best.
Let me count the ways!
Grafton Street at Christmas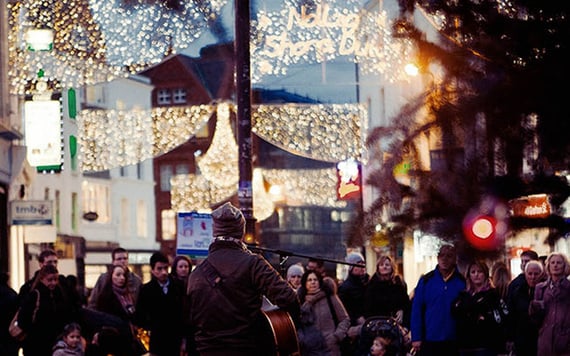 8
Home for the holidays never seems so good again. The pedestrian only thoroughfare is jammed with shoppers, performance acts and good cheer. On Christmas Eve Bono comes by to sing a few tunes with Glen Hansard, what's not to like?
The Shelbourne Hotel
Ireland's crossroads, everyone who is anyone mixing in the lobby and the huge coffee room. Enjoy the famous faces from famous places.
Stephen's Green
8
A small park that serves as mini Central Park for workers, joggers, lovers. For a moment, you can lose the honking traffic and just watch the ducks feed and swim quietly in the lovely pond. Celebrated in song and story.
The Grand Canal
8
Connecting the Liffey to the Shannon, the canal wanders past beautiful parts of old Dublin as it heads south. Patrick Kavanagh's bench is still there (he wrote a poem about the canal). And then there's the Royal Canal, made famous by Brendan Behan is on the Northside.
Croke Park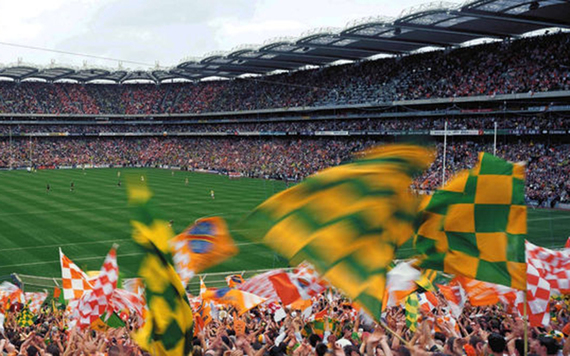 8
Pick any Sunday in August and there is bound to be a big match at "Croker" on Dublin's northside as it is known.
It is a beautiful new stadium and the atmosphere, especially when teams from counties rarely playing at the business end of the season are taking part. An all amateur sport like hurling is a must-see experience
Leopardstown racecourse
8
Some miles out of the city center one of the prettiest racecourses in the world with a fabulous Dublin mountains backdrop and a natural amphitheater. The place to be in the days after Christmas when the crowds flock.
The Merrion Hotel
8
Just off Stephen's Green, a comfy old world drawing room a bright blazing fire lit. Obama stayed here so do the Clinton's. You will see why. Wonderful atmosphere.
Trinity College. One of the few major universities situated smack in the middle of a city. Home college to Edmund Burke, Samuel Beckett among others not to mention Book of Kells and its beautiful buildings.
Kilmainham Jail
8
Kilmainham Jail where the 1916 Rising ended and the march of the Irish to the Irish Republic began. Reach out and touch the history, see the cells the founders of the Irish nation were kept in, follow their path to execution and know they made Ireland a nation once again.
Read more: Top Dublin pubs for 'craic' and a Guinness