Already making travel plans for next year? The Wild Atlantic Way on the west coast of Ireland and Belfast in Northern Ireland have been named two of the world's most exciting destinations to visit in 2024.
National Geographic Traveller (UK) has unveiled its Cool List 2024, a list of 30 places around the globe that the prestigious publication promises will be on everyone's radar next year
Belfast and the Wild Atlantic Way were two out of fourteen European destinations that made the cut.
The two Irish destinations were listed alongside other amazing places such as the Albanian Alps; Emilia-Romagna, Italy; Galloway and Southern Ayrshire, Scotland; Nordland, Norway; Valletta, Malta; Atacama Desert, Chile; Lima, Peru; New York State; Nova Scotia, Canada; and others.
Belfast was highlighted for its upcoming yearlong celebration of culture.
"If city pride in Belfast is like a flower that's managed to grow in difficult soil, then 2024 should see a super-bloom thanks to the Northern Irish capital's year of culture," writes National Geographic Traveller.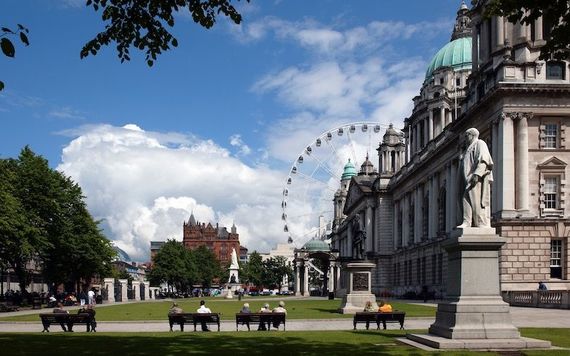 3
"It's been years in the making — the 2010s saw an unprecedented rise in the number of visitors, drawn in part by the new Titanic Experience museum, its use as a Game of Thrones filming location, and a chance to look back on turbulent history with some peaceful distance. Belfast's 2017 bid to become a European Capital of Culture aimed to build on this, but it was scuppered by Brexit.
"Not wanting to waste the work it had already put in, the city continued with plans for a year of cultural celebration. Most details are still under wraps, but Belfast's riverfront and maritime heritage will loom large, with a mass boat-building initiative, among others.
"There will also be a collaboration with Cornwall's Eden Project to explore the city's relationship with nature, and following its 2021 listing as a UNESCO City of Music, the birthplace of Van Morrison and home of over 80 music venues is sure to put on a performance to remember."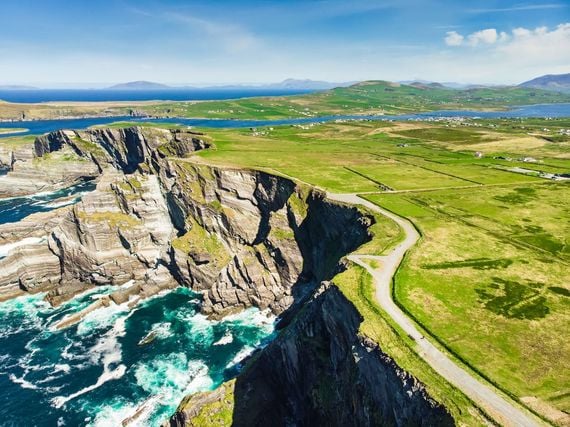 3
Meanwhile, the Wild Atlantic Way is celebrating its 10-year anniversary in 2024.
National Geographic Traveller writes: "Winding for 1,600 miles along the rugged west coast, the Wild Atlantic Way has become one of Europe's most exciting road trips, not least because it ticks off some of Ireland's most memorable experiences: the edge-of-the-world lighthouse at Fanad Head; Galway's legendary oysters; the lunar-like landscape of the Burren; and the paintbox-palette town of Kinsale. It's celebrating its 10th anniversary in 2024, and a string of new experiences along its route means there's more to enjoy than ever.
"This summer saw the opening of the National Surf Centre at Strandhill in County Sligo, where the Atlantic swells draw novices and seasoned surfers alike. In nearby Sligo town centre, the development of Queen Maeve Square is continuing apace on the banks of the Garavogue River and will offer a scenic spot for farmers' markets, craft fairs and live music when completed later in 2024. 
"Down in County Cork, the final county on the trail, Ireland's only cable-car has recently reopened after a major upgrade, whisking passengers across the sea from the Beara Peninsula to the windswept silence of Dursey Island in just 10 minutes, a favourite spot for birdwatchers with its guillemots and razorbills. 
Tourism Ireland welcomed the news, with Alice Mansergh, Tourism Ireland's Chief Executive Designate, saying: 
"I'm really delighted that Belfast and the Wild Atlantic Way have been included in National Geographic Traveller's 'Cool List 2024'. Next year, we'll be promoting Belfast 2024, which will see a programme of cultural events take place across the city. And 2024 marks the 10th anniversary of the Wild Atlantic Way. Of course the heritage and scenery of the Wild Atlantic Way span millennia but it's certainly nice to take a moment to celebrate this iconic route, which came together into one 10 years ago next year.
"Accolades like this give Tourism Ireland another great hook to continue to promote Belfast, the Wild Atlantic Way and the island of Ireland around the world as a 'must see' destination."
To see the complete Cool List 2024, click here.