Belfast is a cosmopolitan city rich with history in Northern Ireland. The capital city offers something for everyone and should be on your bucket list of travel destinations.
Only a two-hour drive from Ireland's capital city of Dublin, Belfast is perfect for either quick day trips or longer stays. The city also has its own international airport, meaning you can drop in for a visit from anywhere in the world.
No matter your length of stay or where you're coming from in the world, Belfast offers a wide array of things to do, see, and explore during your time there.
The Troubles in Belfast
Belfast is a city that is brilliantly emerging from The Troubles, a period of political unrest and violence in the region during the 20th century.
To really understand The Troubles, your best bet is to book you and your group into a famous Black Cab tour. Your driver will drive you around the city while sharing stories and pointing out sites, including the famed Belfast murals and so-called Peace Walls which separated different communities within the conflicted city.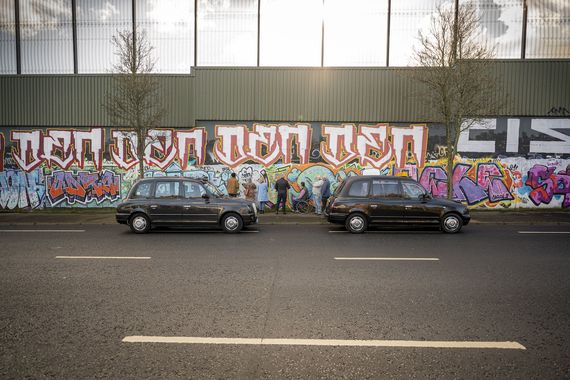 6
Also available are guided walking tours, some of which only charge tips, as well as bus tours. Tours are typically cost-efficient and are led by locals who can share their own personal experiences about the storied city.
After your tours, step into history at the Europa pub on Great Victoria Street, which is known as not only the most bombed hotel in the world. Having suffered through nearly 30 bombings during The Troubles, the establishment was refurbished several times and stands now as a reminder of the past, and a beacon for the future.
It's important to note that while The Troubles are most definitely a huge part of the evolution of Belfast, the era is not the defining characteristic of modern-day Belfast. Today, Belfast enjoys long periods of peace, thanks to the Good Friday Agreement, as well as revitalization.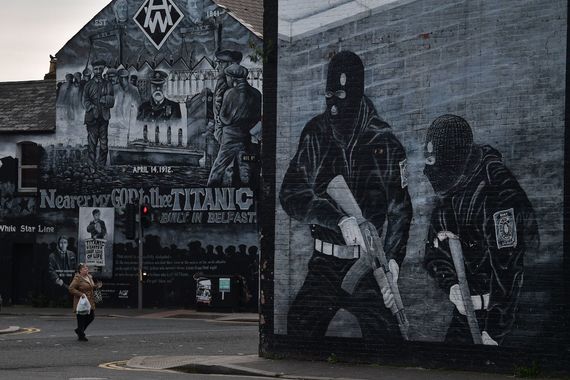 6
Titanic Belfast
Anyone fascinated by the tragedy of the Titanic knows that Belfast is the epicenter for all things related to the luxury cruise liner. In 2012, the city opened Titanic Belfast, an award-winning visitor attraction that hosts interactive exhibitions all about the ship's creation and untimely demise.
Stop by the dry dock where the Titanic was pieced together, or look up in awe at Samson and Goliath, the cranes used to craft the world-famous ship.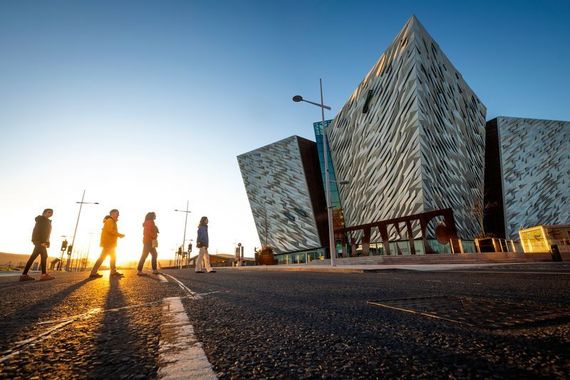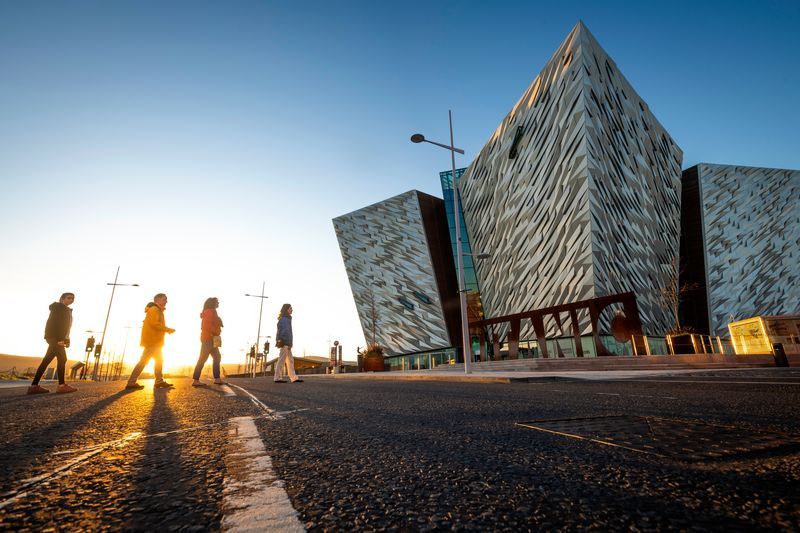 6
Titanic Belfast is at the forefront of the Titanic Quarter in Belfast. After the shipping industry came to a near halt, the area where the Titanic and many other ships were built fell into disrepair. But in the early part of the 21st century, a massive regeneration project breathed new life into the 185-acre area. Now, Titanic Quarter has a population of some 18,000 people in a trendy locale buzzing with cool eateries and bars.
Family fun in Belfast
Looking for some family-friendly fun in Belfast? Definitely stop into the Ulster Museum, which offers something for all types of people, including "art lovers, history buffs, excited children, and the curious." The Museum, located in Botanic Gardens, offers both permanent and rotating exhibitions.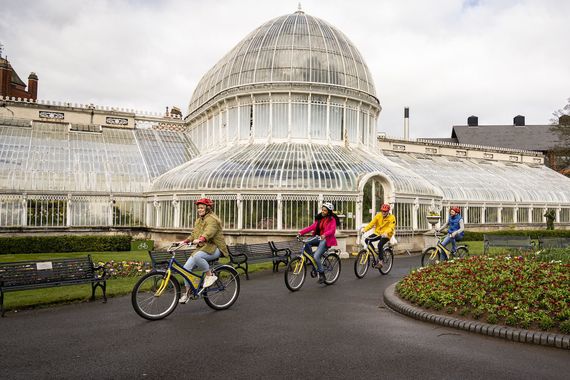 6
The Odyssey Pavillion, a massive entertainment complex that has restaurants, bars, cafes, and a movie theater will keep families happy for hours. Kids can enjoy hours of educational fun at W5, a science and discovery center within the Odyssey. Sports fans can check out Belfast's pro-hockey league The Giants on their home rink at the SSE Arena, adjacent to the Odyssey Pavillion.
And what's a holiday without a bit of shopping? Belfast has some of the best shops selection in the world ranging from high-end to local artisans. Pop into St. George's Market on Friday, Saturday or Sunday to survey the local flavor with fresh produce, tasty food, amazing crafts, and even live music! Alternatively, check out the shopping centers at CastleCourt or Victoria Square.
Belfast's nightlife
Belfast has something for every kind of nighttime reveler, whether it be a quiet pint, a cozy cocktail, a bit of history, a trad session, or even a rowdy night out with friends.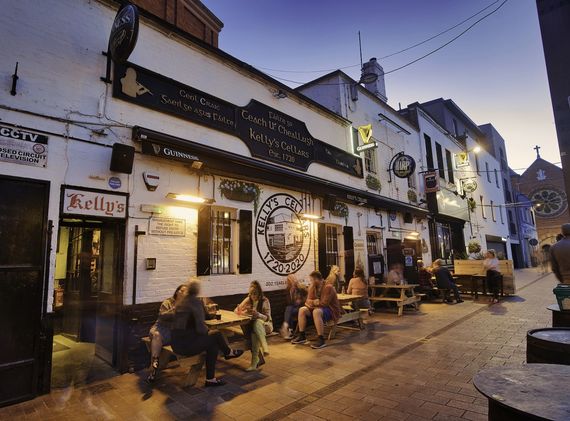 6
Feeling thirsty? Beverage giant Diageo has crafted its own Pub Trail Map for Belfast that will guide you through the city's best watering holes.
You won't have to look too far to find a decent spot with live music in Belfast. The city is home to music greats Van Morrison and Snow Patrol, so the area is ripe with talent. One venue, Robinson's, has five different venues under its roof so you'll have no shortage of options.
Whether you're heading to Belfast for some history or just some fun, you're sure to find all you're looking for and more in Northern Ireland's capital city.
Check out this video to see even more travel tips for Belfast in Northern Ireland:
* Originally published in 2016, updated in April 2023.