This time-lapse video from Tourism Ireland unearths some of the historical wonders from the east coast of Ireland.
The short film "Dawn to Dusk in Ireland's Ancient East" gives viewers the chance to experience Ireland's most beautiful historical locations in a fascinating way.
Tourism Ireland launched the video in 2017 to promote Ireland's Ancient East, a spectacular touring route throughout the Irish east coast.
Ireland's Ancient East route takes visitors on a journey through three significant parts of Irish history - the Land of 5,000 Dawns, the Historic Heartlands, and the Celtic Coast.
The adventure through The Land of 5,000 Dawns will bring you up to the northeast of the country to counties Cavan, Longford, Louth, Meath, Monaghan, and Westmeath. Here, visitors can marvel at archaeological sites like Newgrange, Cooley Peninsula, and Belvedere House.
Further down the country, visitors will find the Historic Heartlands in counties Carlow, Kildare, Kilkenny, Laois, Offaly, Limerick, and Tipperary. This journey through history allows visitors to experience some of Ireland's ancient medieval sites like Clonmacnoise, Castletown House, Kilkenny Castle, Rock of Cashel, and the Rock of Dunamase.
Finally, as visitors travel along, they will encounter Ireland's Celtic Coast in counties Cork, Waterford, Wexford, and Wicklow. This part of the country takes in its famous coastline with cliffs, harbors, and famous towns all steeped in history. Glendalough and Hook Head as well as Cobh and Waterford City are all part of the Celtic Coast.
Each historic part on the new route shows a different part of Ireland's past, from myths and legends to tombs and sacred settlements, Ireland's Ancient East has a lot to tell.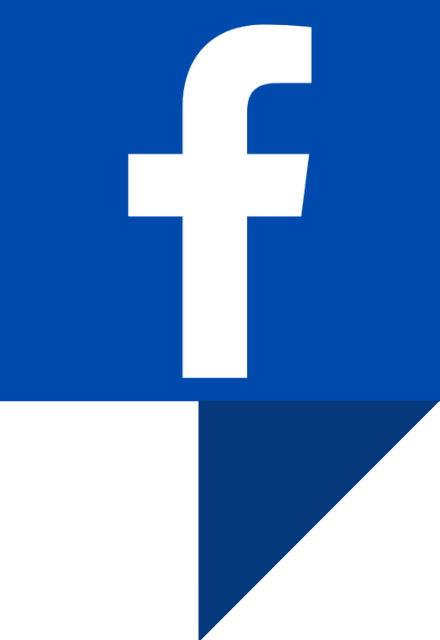 Traveling to Ireland
Are you planning a vacation in Ireland? Looking for advice or want to share some great memories? Join our Irish travel Facebook group.
Newgrange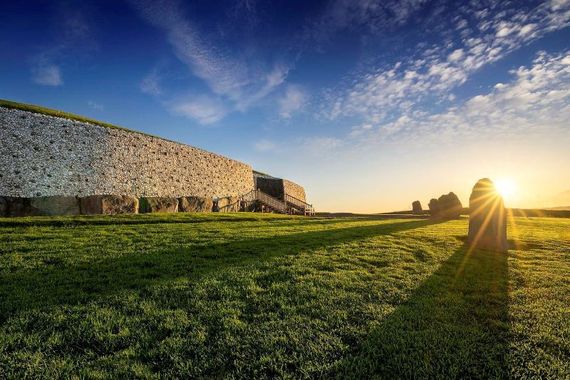 4
Newgrange is a Stone Age monument from the Neolithic Era and forms part of the Land of 5,000 Dawns. It is located in Boyne Valley, Co Meath. Built over 5,000 years ago, this ancient passage tomb stands as one of the world's oldest of its kind and predates both Stonehenge in England and the ancient pyramids of Egypt.
Every year, a lucky few make the pilgrimage to Newgrange for the winter solstice on December 21. For a short period of time the passage through the tomb is illuminated by the rising sun showcasing its amazing interior.
Rock of Cashel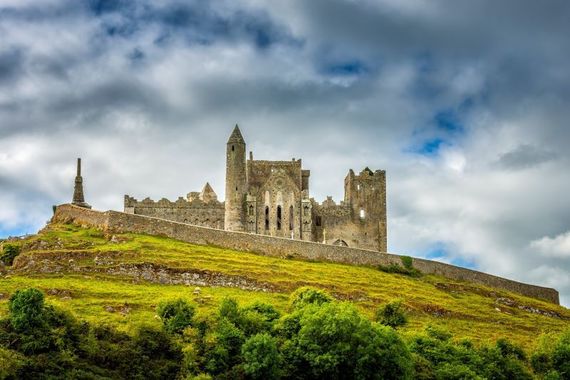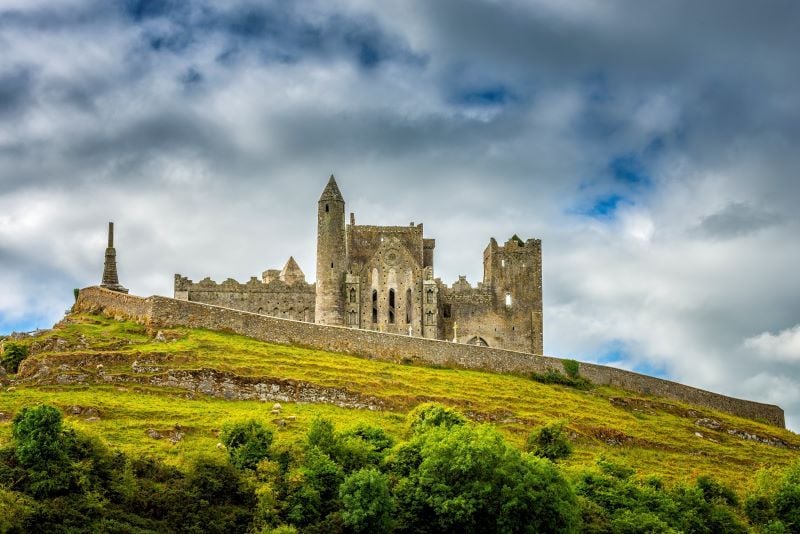 4
This historic Middle Age archaeological site is part of the historic heartlands. It is located at Cashel in Co Tipperary and was founded in the 12th Century. The Rock of Cashel was once home to the Kings of Munster for hundreds of years while also being the site of many massacres. Now this site welcomes thousands of visitors each year.
Glendalough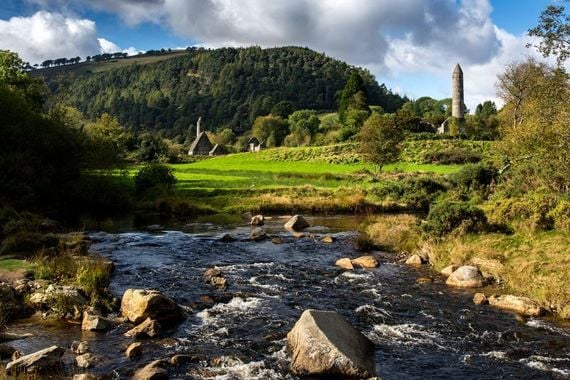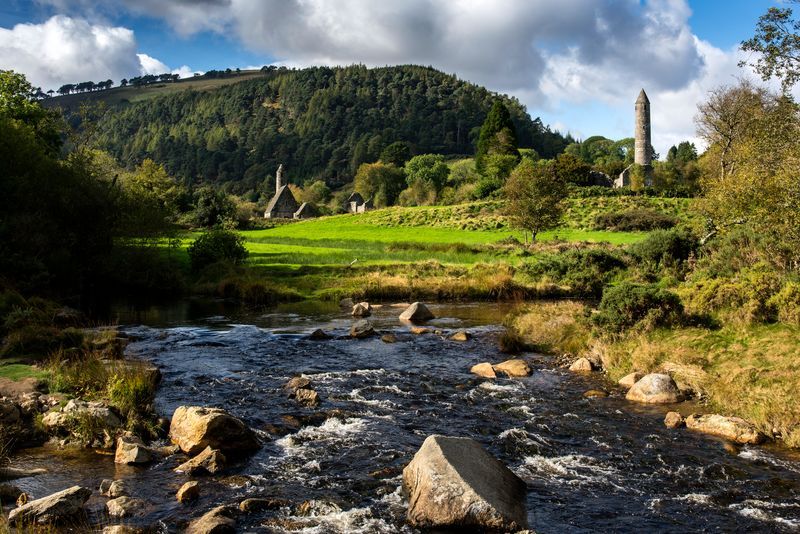 4
Glendalough, a glacial valley in Co Wicklow's Wicklow Mountains National Park, is one of the main highlights of the Celtic Coast part of the new route. Its name is derived from the Irish term Gleann Dá Loch, meaning Valley of the Two Lakes.
This site is home to an Early Medieval settlement founded by St Kevin during the sixth century. St Kevin was in search of a place of solitude and peace when he happened upon this picturesque area. Glendalough was a very important monastic settlement during this time boasting churches, a cathedral, and a round tower which visitors can still see standing today.
The East Coast of Ireland has some of the most beautiful landmarks that are steeped in history that are all showcased in Ireland's Ancient East route.
*Originally published in 2017, last updated in 2023.