Fans of "The Banshees of Inisherin" will want to check out these stunning locations used in the film.

The Oscar-nominated film, directed by Martin McDonagh and starring Colin Farrell, Barry Keoghan and Brendan Gleeson, has captivated audiences with its picturesque setting.
But while Inisherin is actually a fictional island, the movie was filmed across a number of various locations off the coast of Ireland.
New research from Betfair has revealed which real-life sites used in the movie have proven to be the most popular with the public.
Researchers measured the popularity of each location using a unique index score, which was generated by Google ratings, TikTok views and Instagram hashtags. The lower the overall index score the higher the ranking.
Achill Island, which was used as the backdrop for Colm's house, was the most popular, while Inis Mor, off the west coast of Ireland, followed in second place. 
Other sites among the top five filming locations in the movie include Keem Bay, Dún Aonghasa and Corrymore Lake.
Here's a closer look at the top five filming locations used in "The Banshees of Inisherin":
Achill Island, County Mayo
6
Connected to the mainland of Ireland through a bridge, Achill Island in County Mayo is the largest of the Irish isles, and acts as the setting for many of the movie's dramatic scenes. The fictional pub, J.J. Devine Public House, was purposely built on location at Cloughmore on Achill Island.
Inis Mor, Aran Islands, Galway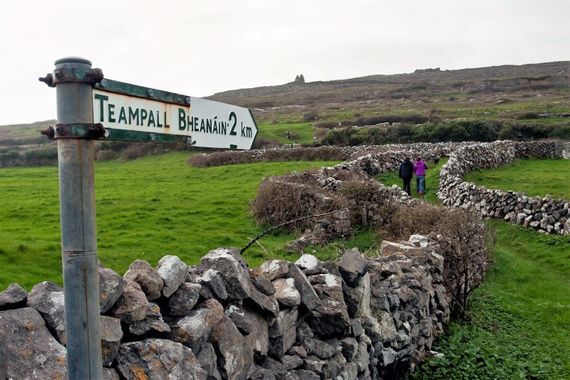 6
The movie was partially shot on Inis Mor, the biggest island of the Aran Islands. Pádraic (Colin Farrell) and Siobhán's (Kerry Condon) house was built within Inis Mor, in an area called Gort Na gCapall. 
Keem Bay, Achill Island, Mayo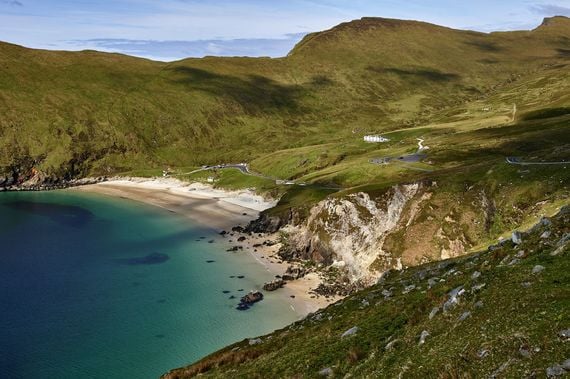 6
Ranked among one of the best beaches in the world, several poignant scenes were filmed at Keem Bay. It's also home to Colm's (Brendan Gleeson) cottage and the backdrop for many of the film's beach moments, including its final scene.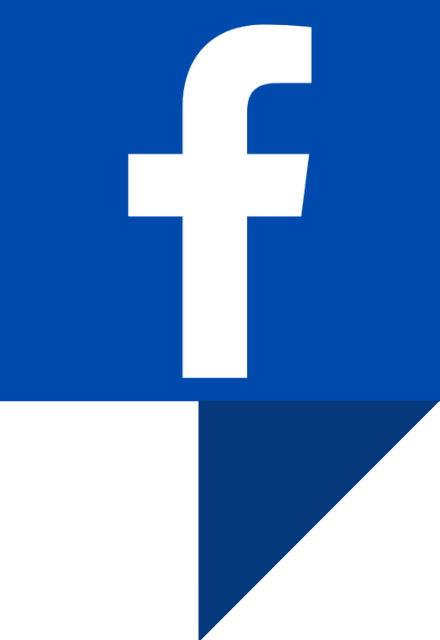 Traveling to Ireland
Are you planning a vacation in Ireland? Looking for advice or want to share some great memories? Join our Irish travel Facebook group.
Dún Aonghasa, Inis Mor, Aran Islands, Galway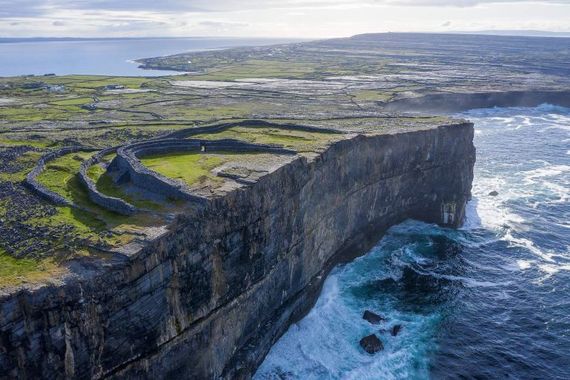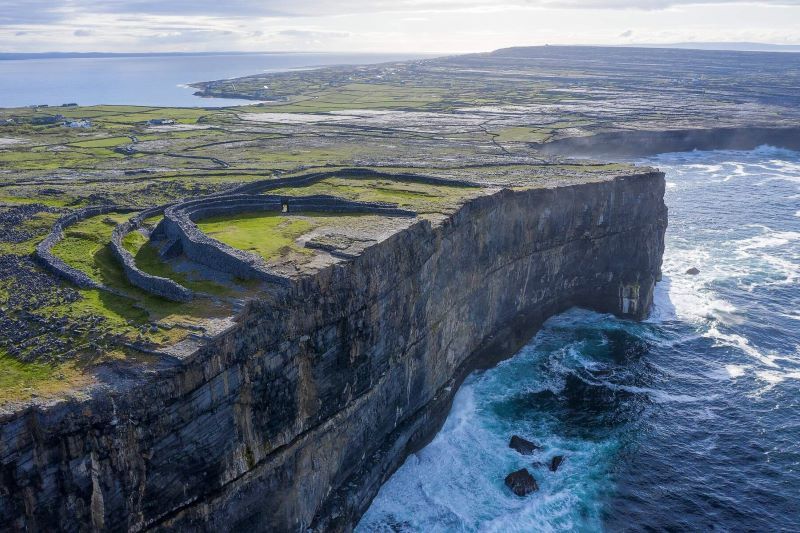 6
Steeped in history and mythology, Dún Aonghasa is another major Irish heritage site accessible by hiking the island hills. It's also here that Pádraic and Dominic (Barry Keoghan) are seen sat near the cliffs during the movie. 
Corrymore Lake, Croaghaun Mountain, Achill Island, County Mayo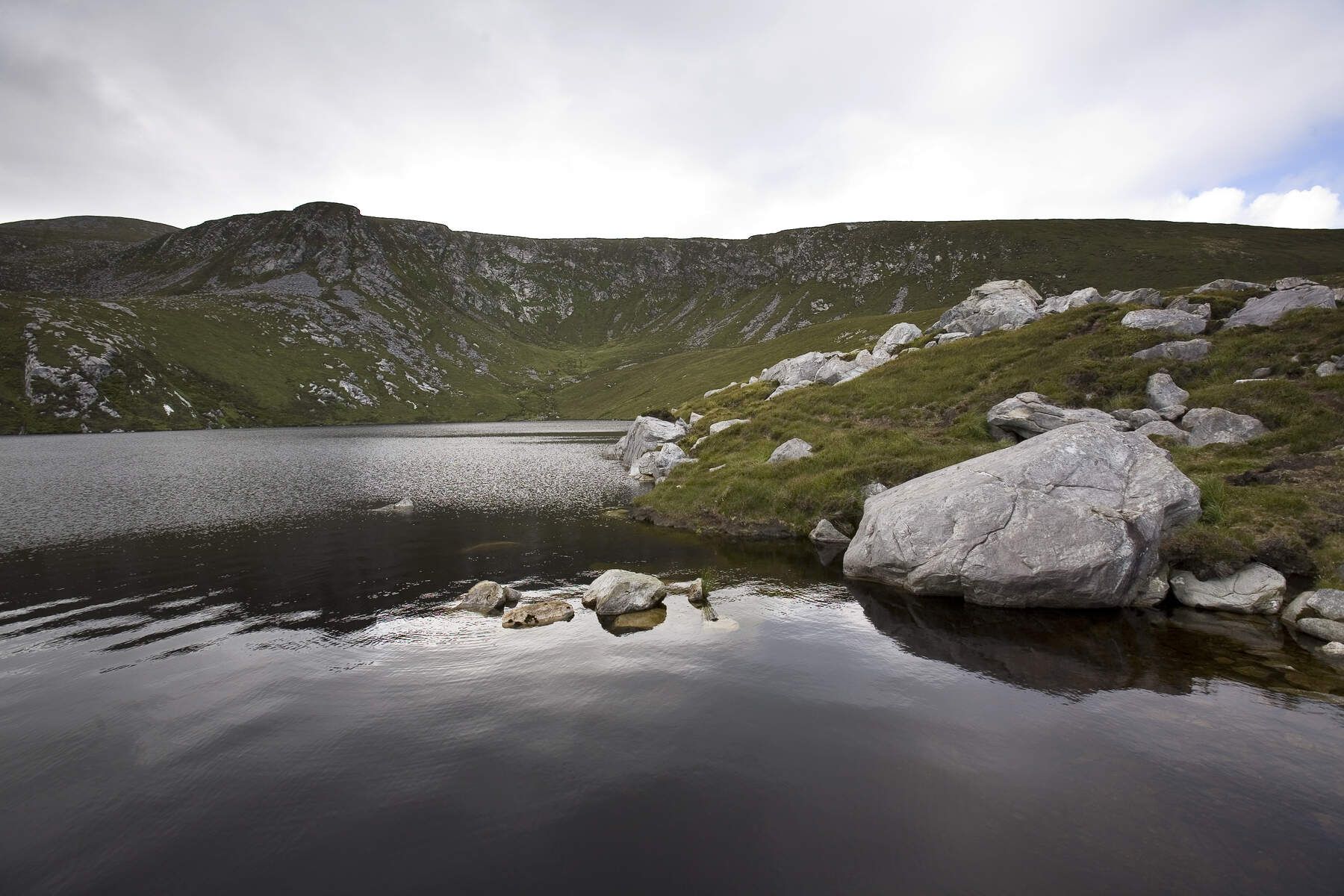 6
Located on Achill Island, Corrymore Lake, or Lough Acorrymore, makes the perfect location for Mrs McCormick's creepy cottage in the flick.