Shane Lowry says he knew he was on the cusp of making history as he approached the 16th at The Open in Royal Portrush – for better or worse!
The Clara man also shared how surreal it was to lie in bed this morning with the Claret Jug tucked in beside him.
And in his latest column with Paddy Power News as a freshly crowned Open Champion, he spoke about the role his caddy Brian 'Bo' Martin played in keeping his feet on the ground at a pivotal moment as he edged ever closer to the ultimate victory of capturing a Major.
Speaking to Paddy Power News, the firm's golf ambassador admitted: "I holed a putt on 15 to go 6 ahead with 3 to play. I thought at that point I'm going to make history here - it's going one way or the other. It's either going to be the biggest mess-up of all time or I'm gonna win!"  
Read more: British Open champion Shane Lowry, an amazing Irish success story
What does it feel like 24 hours on from becoming a Major winner and an Open Champion?
I suppose I still can't really believe it. I lay in bed this morning and I had the Claret Jug there and it was just an incredible feeling. It's still a bit surreal to be honest.
Hang on, did you have the Claret Jug in the bed with you?
I did yea. We went to bed quite late last night and I had it on the bedside locker beside me. Wendy (Shane's wife) got up early this morning with Iris (their two-year-old daughter) and I put the jug in beside me. It's outrageous. It is a dream come true. 
Obviously, it's taken a lot more than luck to get me here but I feel very lucky that it's happened to me. To win it in Portrush was just even more special. The fact that it's on the island of Ireland too. I mean what a weekend.
There's been a massive outpouring of positivity from the entire nation. How do you feel about that?
I haven't been on my phone a whole lot over the last 24 hours. Over the coming days, I'll probably have a better sense of what it's actually been like but I was speaking to a few people who were in Croke Park yesterday for example and they were telling me the scores were being announced over the system in Croke Park which is wild. Anybody that knows me knows I'm the biggest GAA man you'll find, so for that to happen is mad.
The general GAA people will be very happy for me I hope and the best thing about it is it gives me a great sense of pleasure that I can bring some much joy to the country. That's the biggest thing for me.
Major celebrations Irish style #TheOpen #shanelowry pic.twitter.com/AcTVcwBNFG

— John Lee (@leeofthemail) July 22, 2019
Do you think it'll give Offaly a little lift in particular?
It's great for Offaly and where I'm from in Clara. I have all my close friends with me here today and I'm looking forward to getting down to my granny's house and giving her the Claret Jug. It's just going to be so special. I never thought it would happen to me.
What did it mean to have your two-year-old daughter, Iris, there?
It was unbelievable to have your daughter there when you win not just a tournament but the British Open. Selfishly speaking I wanted her there because if I had a bad day I know she would put a smile back on my face no matter what.
She was in the house this morning and she was trying to lift the trophy and she couldn't because it was so heavy. We have her saying 'Daddy win' now so it's amazing. It's something we will look back on forever.
Read more: Rory McIlroy recalls his Royal Portrush record at just 16 as British Open kicks off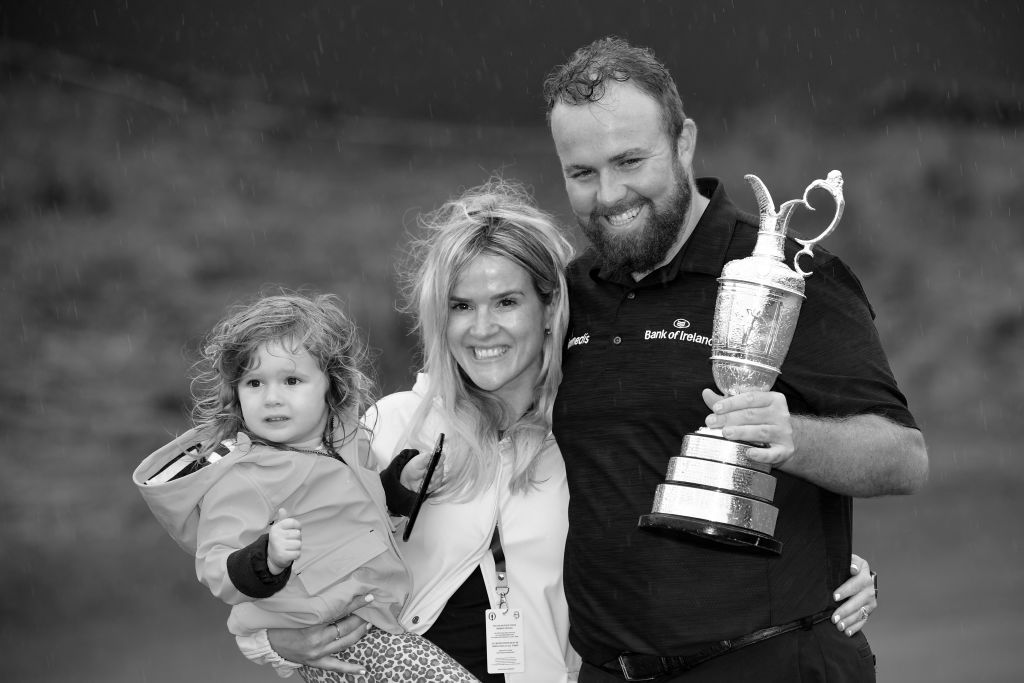 4
What was the most surreal moment?
Walking down the 18th. It's a moment I'll never get back. I tried to take it all in and be as slow as I could but you just can't. When you're there waiting to be announced as the champion golfer of the year it's so surreal.
How do you feel about the fact that you're exempt from every Open Championship and all the other perks that come with being a Major winner?
I haven't thought about it, to be honest. I've had a lot of bad days over the years playing golf and I'm really going to enjoy this one. Good days like this are hard to come by. I've been playing the game for 10 years now. I've won 5 times. This is obviously the biggest yet. I plan to really enjoy it over the coming days.
When it comes to it, I've got the FedEx Cup in a few weeks. Hopefully, I'll give them a run for their money there too and play well.
Will it be hard to get back to business after all the celebrations?
I'm going to give myself a few days to enjoy it. I have a week to relax before I head to New York. Going back to swinging a club again next week will probably come as a welcome break from everything else that's going on. The last 24 hours have been a bit mad.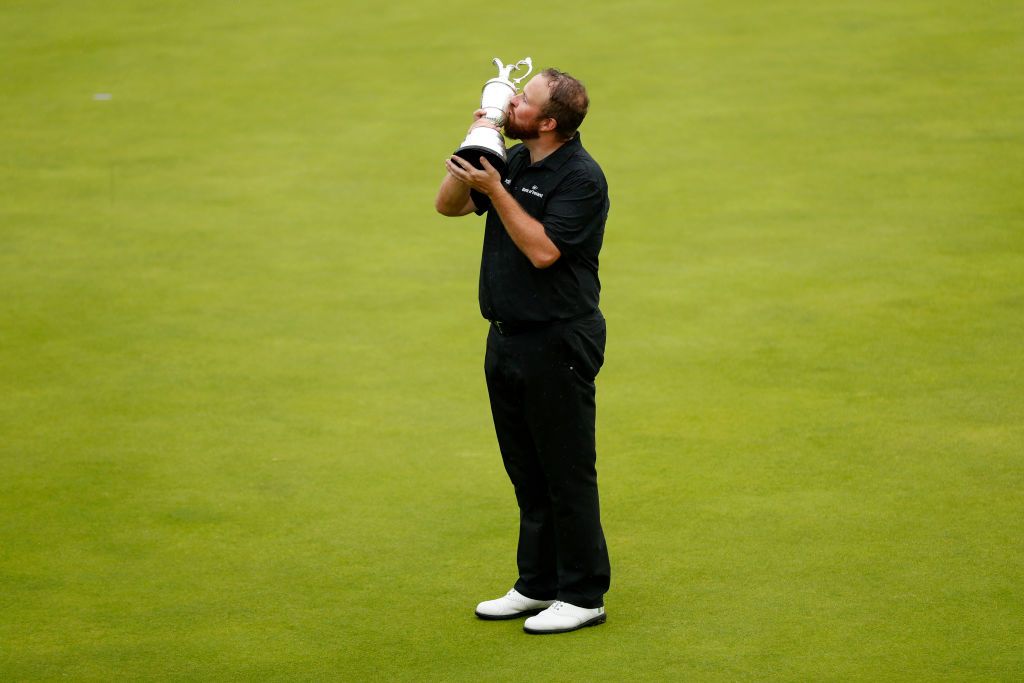 4
Obviously, Rory had a tough weekend. Was he in touch since?
He was. I have got a couple of hundred messages on my phone and I've only looked at a few because I want to sit down in a few days' time and read them all and respond to each of them properly.
All the lads have been in touch, Darren, Rory, Padraig, Graeme. Paul Dunne was there last night when I came. Anyone I'm close within the golfing circle has been in touch.
How do you feel about your prospects now in terms of the Ryder Cup?
Obviously, I'm a long way from making the team now. The points only start in September so I need to play well for the next 12 months. That ultimately for me remains my main goal for the next 12 months to make that team. I'll be very excited to be headed there with Paddy as captain if it happens. Hopefully, I can do it.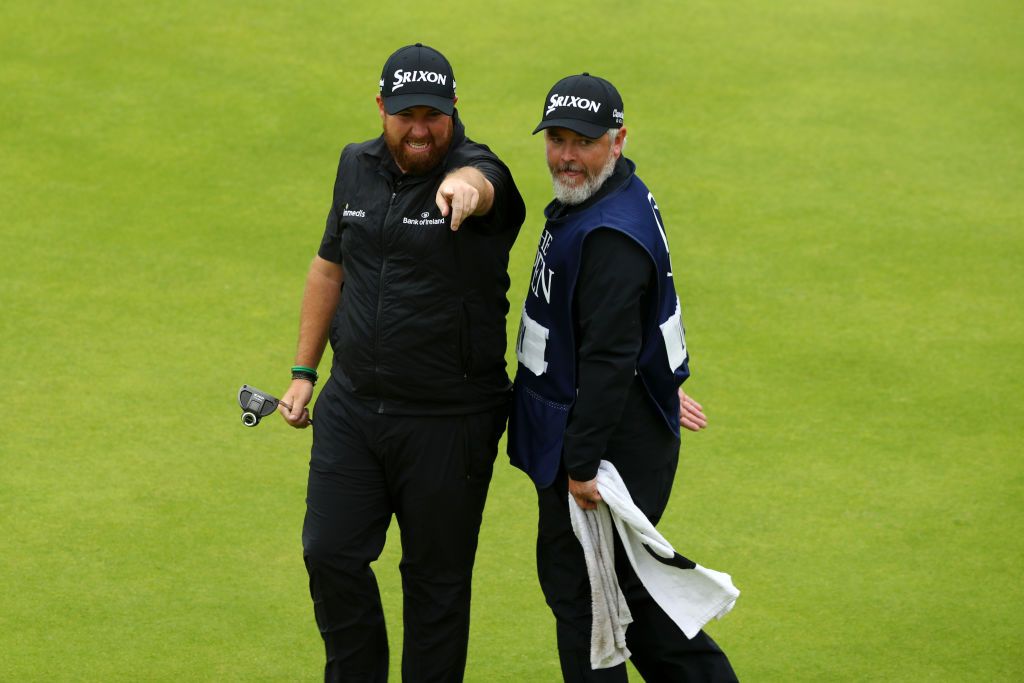 4
What was Bo's impact on your game yesterday? Was there any key moment that you felt having him there made a very real difference to how you handled things?
Ah, Bo was brilliant.  I said to him on the 12th, I'd three-putted 11 to go back to 4 ahead – you're four ahead in The Open with 4 to play, you're in the driving seat and the tournament is yours – but I just felt like I was getting ahead of myself. I was seeing myself on the 18th green with the trophy. I said to him I just couldn't stop thinking about it. It took him until about the 14th tee to get me to where I needed to be for those last five holes. Walking down 14 he said let's just go for level par and see where it leaves us and that's what I did.
When did you allow yourself to believe the dream was about to become a reality?
I holed a putt on 15 to go 6 ahead with 3 to play. I thought at that point I'm going to make history here; it's going one way or the other. It's either going to be the biggest mess-up of all time or I'm gonna win.
But when I hit my tee shot on 17, which is one you can lose a ball on, I figured that's me done. I could walk down there and enjoy the moment.
Shane Lowry is a Paddy Power golf ambassador and columnist with Paddy Power News.