As my family came from a small farm six miles outside of Manorhamilton in Co. Leitrim, I would like to tell the members about another great son of Leitrim, Patrolman Philip Fitzpatrick, Shield No. 15348, and this hero's tragic ending.
Patrolman Philip Fitzpatrick was born in Aughavas, Co. Leitrim in 1892, and emigrated to America in the early 1920s, settling like so many Irish men and Irish women in New York City. He joined New York's Finest in 1926 and became a Patrolman, assigned to Mounted Squad 1 in Manhattan.
Patrolman Fitzpatrick wrote the song, "Lovely Leitrim," in a loving tribute to his beloved home county. Popularized when it was recorded by Larry Cunningham, the song is still loved both in Ireland and the US.
While off duty on Tuesday, May 20, 1947, with his good friend Patrolman George H. Dammeyer, Shield No. 3823, Patrolman Fitzpatrick was having lunch at a tavern at 1703 Third Avenue and East 96th Street, on the Upper East Side. Two career criminals, armed with pistols, entered the tavern shortly after the officers had sat down for lunch. These criminals had just robbed another location nearby and had pistol-whipped their victims. The criminals then announced that they wanted everyone's money and valuables, pointing their pistols at the customers and staff.
At great risk to themselves, Patrolman Fitzpatrick and Patrolman Dammeyer attempted to arrest the criminals, and Patrolman Fitzpatrick was shot twice in the stomach and grievously wounded while grappling with one of the perpetrators. Both criminals were shot and killed by Patrolman Dammeyer.
Patrolman Fitzpatrick succumbed to his wounds, and died in Beth Israel Hospital on May 26, 1947, leaving his grieving widow Mary and five sons to mourn his passing. He was given an Inspector's funeral and was awarded the prestigious NYPD Medal of Honor posthumously in a ceremony at City Hall held on May 25, 1948. Commissioner Arthur William Wallander and Mayor William O'Dwyer (himself a former police officer) presented his widow Mary with the medal.
Commissioner Arthur William Wallander and Mayor William O'Dwyer (himself a former police officer) presented his widow Mary with the medal and the deep gratitude of the citizens of New York for his making the ultimate and heroic sacrifice. Patrolman Dammeyer was presented with the Combat Cross Medal for his heroism.
Many people did not know that Patrolman Fitzpatrick was also a poet, and had written an eerily prophetic poem about a policeman's life, referring to his fellow officers as "soldiers of peace," and included the sad lines, "when he kisses his wife and children goodbye, there's the chance he will see them no more."
I am writing this article in loving memory of a fine and decent Leitrim man, a father, a husband, a brother, an uncle, and a heroic soldier of peace. Our brave Philip never did get to return to Ireland, but he will never be forgotten by his fellow officers, his Brother and Sister Hibernians and the sons and daughters of Leitrim. May Almighty God grant rest to his good soul. A devout Catholic, he was also a member of the NYPD Holy Name Society and the Ancient Order of Hibernians.
Patrolman Fitzpatrick is remembered by the NYPD in a memorial on the walls of their headquarters at One Police Plaza, but shall always be remembered for the great song about Leitrim he authored:
Lovely Leitrim
Last night I had a pleasant dream, I woke up with a smile

I dreamed that I was back again in dear old Erin's isle.

I thought I saw Lough Allen's banks in the valleys down below

It was my lovely Leitrim where the Shannon waters flow.

I felt enchanted by the scene of grandeur and delight

I headed off to Carrick Town before the dark of night.

I passed Sheemore, that fairy hill where flowers fine do grow

And I saw the grave of Finn McCool where the Shannon waters flow.

I next did visit Fenagh Town with her ancient abbey walls.

Where the preaching of her holy monks once echoed through her halls.

I stood with reverence on the spot, reluctant for to go

From the town of saints and sages where the Shannon waters flow

My eyes are dimmed and wet with tears, I must be dreaming still.

I thought I saw those heroes that died on Sefton Hill.*

But the fog is lifting from the scene and I am forced to go

And leave the land so fair and grand where the Shannon waters flow.

In all the lands that I have been through the east and west,

In all the lands that I have seen, I love my own the best.

And if ever I return again the first place I will go,

Will be to lovely Leitrim where the Shannon waters flow
*Philip Fitzpatrick refers to the ambush of an I.R.A. unit on March 11, 1921, by the Black and Tans, in which six I.R.A. Leitrim Brigade Officers and Volunteers were killed. A local Orangeman had informed on the I.R.A. to the British, and Commandant Sean Connolly, Captain John J. Reilly, Captain Michael E. Baxter, Volunteer Joseph Reilly, Volunteer Joseph O'Beirne and Volunteer Seamus Wrynne were killed in the ambush. Two of the wounded I.R.A. Volunteers had their skulls smashed in after their capture by the cruel Tans. The informer was later caught, tried and executed by the I.R.A.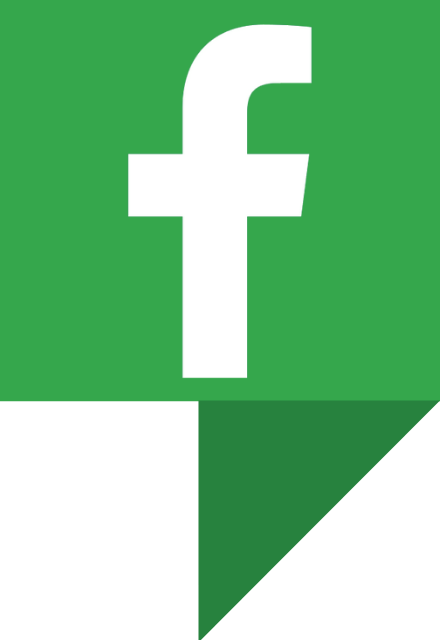 IrishCentral History
Love Irish history? Share your favorite stories with other history buffs in the IrishCentral History Facebook group.
* Originally published in 2016.