An Irish auction house will host a sale of rare books and memorabilia at an auction in Dublin later this month.
Fonsie Mealy Auctioneers Highly Important Rare Book & Collectors' Sale will take place at the Talbot Hotel in Stillorgan on May 30 and May 31 and features a number of unique items, including a first-ever All-Ireland football medal from 1887. 
Consisting of roughly 1,100 lots, the sale also includes a selection of rare books from the library at Birr Castle in County Offaly and a private American collection of Seamus Heaney material. 
The extensive and unique collection also includes a First English Limited Edition of "Ulysses," signed by James Joyce, in addition to books by Irish poets WB Yeats and Heaney. There are also rare books on astronomy, natural history, and agriculture up for grabs, while rare maps and atlases will also be available at the auction. 
One item up for sale in the auction is a historic police file on poitín making in Ireland, consisting of 20 manuscripts completed after raids on poitín stills in County Carlow. The file is expected to fetch between €180 and €220 at the upcoming auction. 
The first-ever All-Ireland football medal, meanwhile, is expected to fetch up to €20,000 at the auction. 
The 9ct gold medal was presented to Jeremiah Kennedy of Limerick Commercials, who beat Young Irelands of Louth on a scoreline of 1-04 to 0-03 in a field in Clonskeagh on April 28, 1888. 
The Limerick team of 1887-88 was not photographed at the time of their All-Ireland win and received no recognition for their achievement until they were presented with medals in 1910, when they were finally photographed as a group. The medal is classified as "excessively rare" by Fonsie Mealy.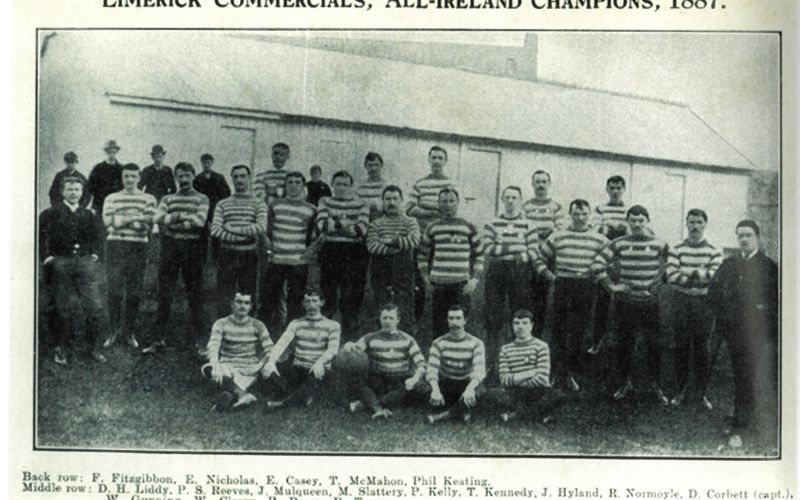 2
Several other historic GAA items are included in the auction, including posters and advertisements for the 1960 All Ireland Hurling final between Wexford and Tipperary, which Wexford won on a score of 2-15 to 0-11. 
There are also several medals, photographs, and match programs for sale. 
Bidders can participate in the Live Auction by clicking here or by arranging for absentee or telephone bids.