The incredible story of a Derry man whose messy handwriting means he's credited with inventing the US dollar sign ($) and an amazing figure who became one of the "Financier of the Revolution in the West".
Oliver Pollock, an Irishman from what is now Coleraine, County Derry, set out for the New World in 1760, at the age of 23, hoping to make a name and a fortune for himself.
He would go on to do both, becoming one of the most significant private backers of the American Revolutionary War, but Pollock's most enduring legacy is primarily due to his messy handwriting: he is credited with (unintentionally) inventing the symbol we still use today for the US dollar.
Details of Pollock's life vary from source to source but the crucial parts of his story are as follows. He first settled in Pennsylvania, where he got started as a merchant. He then migrated to New Orleans, where he entered business with the Spanish colonial hubs, particularly Havana, Cuba, and also purchased land.
Sometime in these years – either before or shortly after he came to America – he married Margaret O'Brien, also from Ireland. The couple had nine children before Margaret's death in 1799.
By the time rumblings of the Revolutionary War began, Pollock had already amassed quite a fortune. As Dan Hess, writing for Atlas Obscura, explained, "wars cost money. So when the Revolutionary War broke out, the Colonies turned to a number of sources for backing. The top contributors to America's Independence: The Kingdoms of France and Spain, the Dutch banking conglomerate, and a single Irish merchant based in New Orleans. His name was Oliver Pollock, and he was the "Financier of the Revolution in the West."
Pollock was uniquely placed to act as a financier. Because America was a British colony in revolt, the British pound was unstable. But the Spanish peso became the preferred currency, and because of his business sources, Oliver Pollock was able to offer 300,000 Spanish pesos to the cause of American independence – the equivalent of $1 billion by today's standards.
In addition to seeing the backing as a wise business venture and a way to gain a foothold in the nascent US society, Pollock was also, Atlas Obscura noted, rather delighted, as an Irishman, to be sticking it to Britain in this capacity.
In addition to his financial role, Pollock was also eager to take on a diplomatic role, so he was named the official representative of the Colonies in New Orleans by the Continental Congress. In this role, he attempted to sway those who had yet to decide where their loyalties lay. The most important of these debates he undertook was with the Spanish Colonel and Governor of Louisiana Bernardo de Gálvez. He personally convinced the governor that General Washington could win the war, and supplied Gálvez's troops with the materials and arms necessary to fight. By this point, the Irishman had more or less exhausted his own resources, so he began offering war bonds to those who supported the Revolution.
But then, as quickly as Pollock had risen to power, he fell – not the most unexpected outcome for a society in complete upheaval and turmoil, but a devastating surprise for Pollock nonetheless. He was broke and suddenly liable for the bills of exchange he had issued. Furthermore, in a time of war funding and nation-building, he was not a priority for Congress. So, the twenty thousand dollars they had allocated for him (still far less than the hundreds of thousands he had put into the Revolution) was never returned.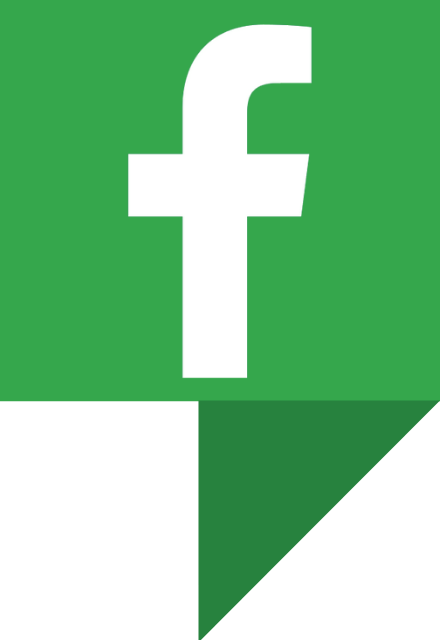 IrishCentral History
Love Irish history? Share your favorite stories with other history buffs in the IrishCentral History Facebook group.
However, it was in one of the ledgers he sent to Congress that the origins of the dollar sign are found.
"Pollock...entered the abbreviation 'ps' by the figures for 'peso.' Because Pollock recorded these Spanish "dollars" or "pesos" as 'ps" and because he tended to run both letters together, the resulting symbol resembled a '$,'" Jim Woodrick, the Historic Preservation Division Director of the Mississippi Department of Archives and History, told Atlas Obscura.
For this reason, the Irishman is widely believed to have invented the dollar sign as we know it – albeit inadvertently.
He was appointed an agent of the new United States to Havana, Cuba in 1781, but upon arrival in Cuba, he learned that his creditors there were not too happy with him, as he quickly found himself in a debtor's prison for close to a year.
Congress absolved Pollock of his massive debt in 1791. Around this time he moved to Cumberland County in Pennsylvania, which had a large Irish immigrant population. There he ran for a seat in Congress three times and lost.
He married his second wife, Winifred Deady, in 1805. After her death in 1814, Pollock headed south once again, this time to Pickneyville, Mississippi, to live with one of his daughters, who had married a plantation owner there.
He passed away in 1823, at the age of 86. Sadly, the majority of his belongings and archives were destroyed during the Civil War, when the plantation was shelled. Pollock was laid to rest in the Pickneyville Episcopal Cemetery. In 1979, a sculpture memorial to him was erected in Galvez Plaza, in downtown Baton Rouge, Louisiana.
* Originally published in 2016, updated in May 2023.