One hundred years ago, Hollywood was stunned by the murder of Irish film director William Desmond Taylor. A century later, the killing of the Carlow man remains a mystery.
Born William Cunningham Deane Tanner at Evington House in Carlow on April 26, 1872, he would later change his name to William Desmond Taylor when he ventured to the US.
Taylor was the son of a British Army officer and grew up in well to do surroundings of an Anglo-Irish life. In 1885 he attended Marlborough College in England but his adventurous spirit saw him take off the America in 1891. Taylor was a keen horseman and he easily found employment on a cowboy ranch in Kansas run by Antrim man Francis Turnley.
When the ranch closed with the death of Turnley, Taylor went working odd jobs from Missouri to Illinois. He joined a touring theatre company and thus began his career in the world of entertainment.
When his sister died back in Ireland, Taylor received a small inheritance and with this he set himself up in New York. There he met actress Ethel May Hamilton and they married in 1901 and had one daughter.
Taylor and his wife led a charmed life in the Big Apple. The couple were well known in social circles but, the Carlow man had a drinking problem and suffered from depression. In 1908 Taylor suddenly left his family and for a number of years travelled around the States and Canada with many people, including his wife, not knowing his whereabouts. 
In 1912, Taylor was finally tracked down in San Francisco and his wife was able to obtain a divorce from him.  From San Francisco, Taylor made his way down the Californian coast to a little burgeoning place in Los Angeles called Hollywood.
Taylor acted in a number of silent movies before going behind the camera from 1914 onwards. He would quickly become a much sought-after filmmaker in Hollywood and went on to make up to 60 films. His directorial debut was "The Judges Wife" and he followed that with a very popular 30 episode serial called "The Diamond from the Sky." Other notable films of Taylor's include "Davy Crockett," "Huckleberry Finn" and "Anne of Green Gables."
In 1918, Taylor put his film making career on hold when he enlisted in the Canadian Expeditionary Force and was stationed in Dunkirk during the dying days of WWI. By 1919 he had reached the rank of Major and had served at Bergues, France. 
After the war Taylor returned to Hollywood and picked up where he left off making more hit films which starred the big names of the day such as Wallace Reid and Mary Pickford. Taylor would enjoy another few years of screen success before he entered his own final act.
On the morning of February 2, 1922, the body of the Carlow man was found inside his bungalow at Alvardo Court in the affluent neighborhood of Westlake L.A. Taylor, 49, was discovered lying on his living room floor with a bullet in his back.
The crime scene was hampered by the number of people milling about the house. When police arrived there were already dozens of studio executives and actors inside the house, some were even rummaging through the dead mans belongings.
A number of suspects soon emerged, such as 19-year-old actress Mary Miles Minter. She had appeared in a number of Taylor's films and became romantically linked with him even though her mother had disapproved of the relationship. Rumors circulated that Miss Minter's mother had shot Taylor. She owned a .38 caliber pistol and following Taylor's death she got rid of the gun.
Another suspect was actress Mabel Normand. She was a comedic actress who starred in Charlie Chaplin films but, she had a terrible drug dependency. Taylor and Normand were close, some speculated a romantic link, and he sought to cure her drug addiction by giving the police the names of her drug suppliers. Some in Hollywood believed that Normand or even her drug dealers had killed Taylor with a hit man.
Another suspect was 27-year-old Edward Sands. He was a shady character who had been employed by Taylor as his assistant. Sands was a deserter from the US Army and had a string of convictions for forgery and embezzlement. Months before his murder, Taylor returned home from a vacation to find Sands had stolen his car along with cash and jewelry. Sands was never heard from again after Taylor's death which led many speculate that he had a role in the murder of the director. 
Henry Peavey was another suspect in the murder of Taylor. He worked as the directors butler and driver and was the person who found his body on that February morning in 1922. Taylor had hired Peavey after Sands but, just like Sands, Peavey was also a dubious character. After the murder he was questioned many times by the police and at one point he was taken to the cemetery where Taylor was interred to scare a confession out of him but it did not work. Peavey was released without charge.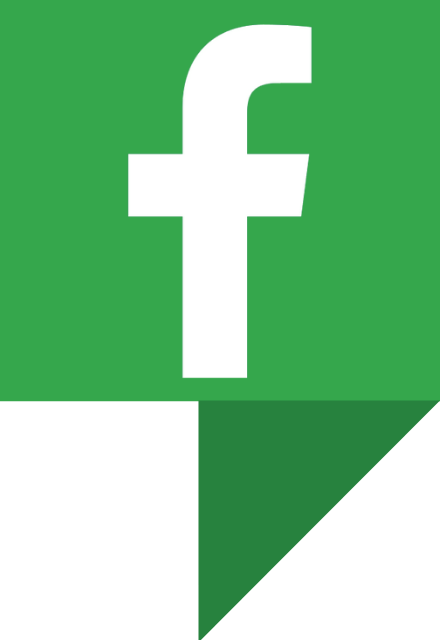 IrishCentral History
Love Irish history? Share your favorite stories with other history buffs in the IrishCentral History Facebook group.
The funeral of William Taylor Desmond took place in St Pauls Cathedral in L.A. before he was interred in Hollywood Forever Cemetery. His last film "The Top of New York" was released four months after his death. 
The murder of the Carlow man has never been solved but, he has not been forgotten in his native county where a William Taylor Desmond Society oversee an annual film festival in his honour. 
This article was submitted to the IrishCentral contributors network by a member of the global Irish community. To become an IrishCentral contributor click here.