Motion of no confidence considered in Irish parliament. Leader claims she doesn't remember critical Sgt McCabe email.
A motion of no confidence is being considered by the opposition parties in the Irish parliament after Minister for Justice and Deputy Prime Minister Frances Fitzgerald belatedly admitted she had seen a critical email in the case of a police whistleblower.
The Sergeant Maurice McCabe scandal is the subject of a tribunal of inquiry to ascertain the extent to which he was set up by false charges from police authorities desperate to cover up his exposure of corrupt practices within the force.
Two police commissioners, a former minister for justice and justice department officials were brought down and damaged by the massive police cover-up and attempt to defame McCabe as a child abuser. Even then-Taoiseach Enda Kenny was damaged by the case.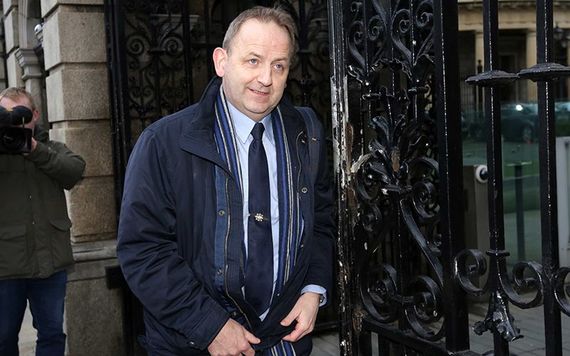 4
Minister FitzGerald now admits she received an email, in May 2015, from her own Department of Justice warning her that unsubstantiated charges against McCabe were going to be used by the police lawyer to blacken McCabe's reputation at the tribunal.
Though she knew there was no firm evidence to back up the very serious claims, she failed to demand an explanation from the police authority as to why they were using such false charges.
The Tanaiste (Deputy Leader) was questioned for over an hour on Tuesday evening (Nov 21).
FitzGerald has stated in her defense that she had forgotten she received the email and later denied she had knowledge of the police tactics against McCabe.
Her excuse that she forgot that she'd received the critical email is being viewed with deep skepticism in Ireland.
The email alerted Fitzgerald that the issue of "a serious criminal complaint," which had always been denied by Sgt McCabe, was raised at the commission.
Just minutes before Fitzgerald entered the Dail showdown Taoiseach (Prime Minister) Leo Varadkar called Sgt McCabe to brief him on the content of the email. The Irish Independent reports that McCabe then pulled back from issuing a statement, which could have ended Fitzgerald's career on Tuesday night.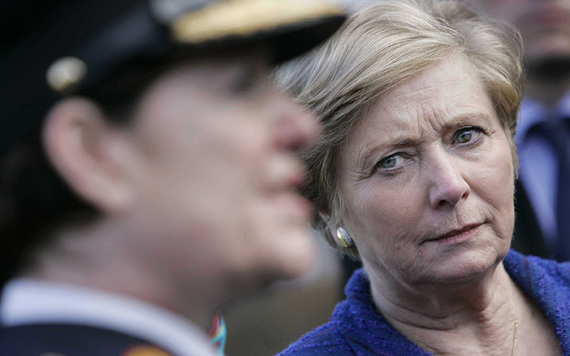 4
Solidarity TD (Teachta Dála / member of Ireland's Parliament) Paul Murphy described the strategy adopted as a "disgusting attempt to blacken the name of Maurice McCabe." The Dublin South West TD added, "How could the minister possibly get such an email and read it and then forget? That's simply not credible."
Social Democrats' TD Roisin Shortall, speaking to RTE, said that greater clarity was needed. She said, "It is unbelievable that the minister – if she had read that – would not have taken some action… Clearly alarm bells should have started ringing."
She added, "The question is what, if anything, did Frances Fitzgerald do about the information she received in 2015."
FitzGerald's real problem, however, may be the attitude of her boss, Taoiseach Leo Varadkar, who appears to be stepping away from her as the crisis unfolds.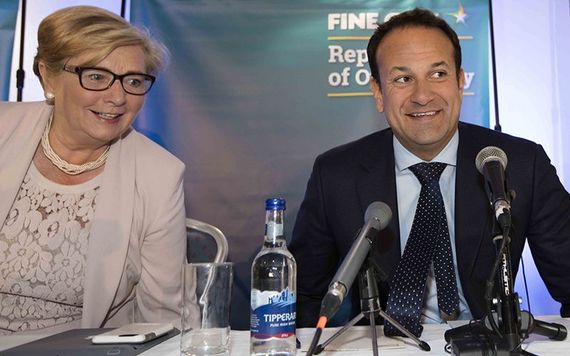 4
The nightmare scenario for Varadkar is a motion of no confidence in the Minister, likely presented by Sinn Fein, a move that would have the impact of forcing Fianna Fail, which currently props up the government, to make a decision to either support the motion or be seen as lackeys of the Fine Gael government.
It may turn out to be that FitzGerald's voluntary resignation will be the only way for Varadkar to prevent a no confidence motion and an election the party certainly does not want on the basis of FitzGerald's actions.
 A Sinn Féin motion of no confidence could be offered as early as next week and the government could once again find itself in deep water over the attempts to silence the whistleblower McCabe.