Fears are growing that the first general election to take place in Ireland since both the election of US President Donald Trump and the Brexit vote in the UK will see divisive issues such as racism, immigration, and the accommodation of asylum-seekers come to the fore for the first time.
For a country which has had such a long and painful history of emigration—with families only managing to survive on remittances from relatives living overseas for decades—the growth in racism and hate crimes over the past couple of years has been unprecedented.
On Tuesday, the Taoiseach, Leo Varadkar, announced that the Irish general election will take place on Saturday, February 8. He asked President Michael D. Higgins to dissolve the 32nd Dail (Irish parliament).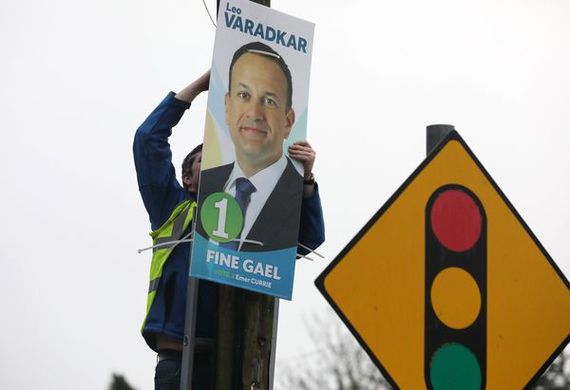 6
While much of the focus over the coming weeks will be on his minority Government's track record on the economy, public services, Brexit, and climate change, the administration can expect much criticism for its record on housing and the crisis in the health service.
There are more than 10,500 homeless people in Ireland and a record number of patients lying on trolleys in Irish public hospitals, two issues which candidates from the outgoing Fine Gael-led Government can expect harsh criticisms for on the doorsteps over the next few weeks.
Read more: #WarmForWinter: Coat donations for the homeless hung on Dublin's Ha'penny Bridge
But it has also not been lost on many observers that those who stoked fears about immigration or asylum-seekers over the past couple of years – fears which were barely expressed prior to the February 2016 election – have generated much publicity and even seen a surge in support.
A minority of politicians have calculated that fear-mongering about the most vulnerable in society can lead to success at the ballot box – just as Trump discovered when his rants about immigrants at the Mexican border fanned the flames among a large section of the US electorate.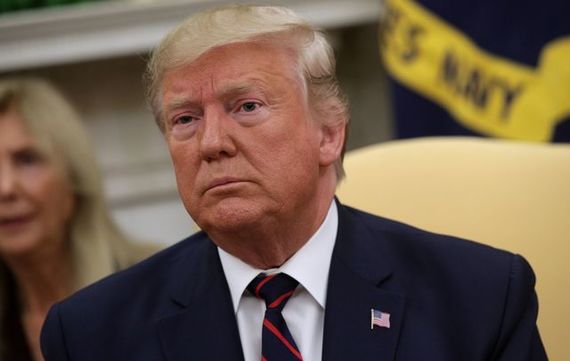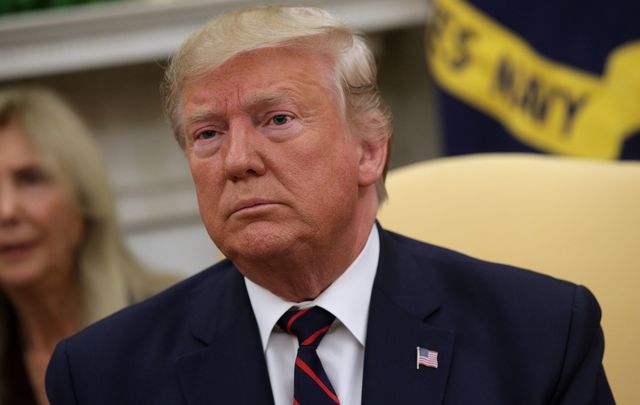 6
Whereas the US was built on immigration, the arrival of new immigrants from across the globe is a relatively new phenomenon in Ireland.
And around the country, as they prepare to begin canvassing door-to-door, some right-wing politicians are calculating how much they could benefit from playing the race card to heighten tensions and fears.
It's easier to blame the rental crisis in Irish cities on immigrants from Nigeria than the 'vulture funds' who have bought up so many properties since the crash in the property market a decade ago.
And it's easier to blame the sight of elderly people spending two or three days without a bed in a public hospital on immigrants than a Government which has failed to pump sufficient funding into a broken health care system.
Picking on soft targets generates headlines, as Donald Trump discovered prior to the US election and the Brexiteers found out when they blamed immigrants for all of Britain's ills in 2016.
Views that would have been unthinkable in Ireland a decade ago, such as calls for migrants to be burned to death in controversial Direct Provision centers, are now surfacing online with alarming regularity.
There has been a clear and disturbing rise in hate speech in Ireland and quite a few politicians have been quick to note or even exploit this trend.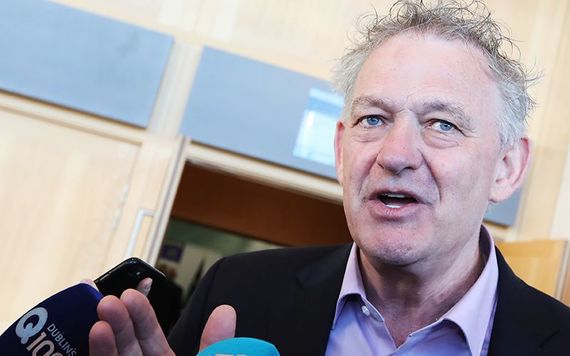 6
In Donegal, businessman Peter Casey has announced that he is running for the Dáil (Irish parliament). Casey was a largely peripheral candidate in the 2018 Presidential election until he made derogatory marks about the minority Traveller community.
Even though Travellers were recognized as a distinct ethnic minority in 2017, Casey claimed that were people "camping on someone else's land." He also described himself as "racist" and "a very proud Irish man."
While his remarks caused outrage at the time, the former Atlanta businessman saw his support surge from two percent to 23 percent of the vote. With over 342,700 first preferences, he finished as runner-up to President Michael D. Higgins.
Read more: "I'm an Irish racist" declares top candidate in Irish European election
He saw no irony in making a name for himself by criticizing Travellers and immigrants, given that he had been an immigrant himself in the US for most of his working life.
In Galway, Deputy Noel Grealish (Independent) had a very low national profile despite helping to keep the minority Fine Gael-led Government in power for the past four years. He's one of the quietest speakers in the national parliament.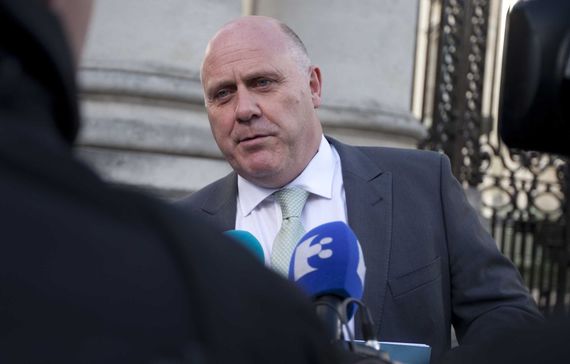 6
He shot to fame in October, however, when he told a packed public meeting in the small town of Oughterard that most African asylum-seekers came to Ireland to "sponge" off the system. At the time, there was a lot of fear-mongering in Oughterard that a disused hotel was about to be turned into a Direct Provision center for asylum-seekers.
"We are not talking about good Christian Syrian families here, we are talking about African economic migrants who are coming here to sponge off the system," he told the meeting, to a round of applause.
Following a vocal and sustained campaign, which attracted far-right activists from across Ireland, the Irish authorities abandoned their plans to house asylum-seekers in the Connemara town.
Emboldened, perhaps, by the reaction to his comments in Oughterard – which dominated the national airwaves for three days – he then turned up in the Dáil a month later to raise questions about money being sent home to Nigeria by immigrants in Ireland.
With no clear data or evidence to back up his arguments, he seemed to suggest that there is criminality involved in the remittances being sent to Africa, but not when more "genuine" money is being sent from Ireland to the UK, Lithuania, or Poland.
In Wexford, a female candidate who made controversial comments about migrants was dropped from a recent by-election campaign by the centrist Fine Gael party. The Taoiseach, Leo Varadkar, even expressed relief that Verona Murphy did not get elected to the Dáil.
6
Murphy, who raised concerns after 16 "illegal" immigrants arrived into the port of Rosslare, announced this week that she will run as an Independent candidate now that she is no longer a member of the party.  
"I want legal migration," she said. "I want illegal migration stopped. It's absolutely heinous."
Small, far-right groups such as the National Party and Anti-Corruption Ireland (ACI) are very active on social media and hold regular rallies to oppose any legislation to curb hate speech. They have failed to make any significant impact at the ballot box, but are fixated on blaming immigrants for many of Ireland's problems.
"We have to reclaim our Irishness," said Gemma O'Doherty of ACI, a controversial former newspaper journalist, last year. "If that's racist, great. Bring it on. But we are going to make Ireland Irish again and I'm sorry if I sound like Donald Trump."
The growth in the number of far-right social media sites in Ireland over the past two years could be seen as an exact replica of the "culture wars" in the United States in the lead-up to the election of President Trump in November 2016.
Overt racism has never been a feature of Irish politics before, but only a naïve person could claim that anti-migrant feelings and demonization of minorities don't exist in Ireland anymore.
With so many people suffering because of the homelessness and health care crises, far-right elements are determined to exploit and exacerbate the fears of ordinary people.
Over the next few weeks, a small minority of Irish politicians will be determined to fuel the fires of racism, having calculated that there are votes to be got by branding vulnerable people seeking better lives as spongers.  
The political landscape has changed.
Ciaran Tierney won the Irish Current Affairs and Politics Blog of the Year award. Find him on Facebook or Twitter here. Visit his website here - CiaranTierney.com. A former newspaper journalist, he is seeking new opportunities in a digital world.  
This article was submitted to the IrishCentral contributors network by a member of the global Irish community. To become an IrishCentral contributor click here.