There is one clear message from the Mueller report, Donald Trump is the big winner and there is no use pretending otherwise
My friend, law professor Larry Donnelly, nephew of great former Congressman Brian Donnelly sent out a timely tweet on Sunday night.
The #MuellerReport isn't what some (not me) thought/hoped it'd be. Now, Democrats (my party) must distance themselves from the deranged Trump haters, far left wing fringe and conspiracy theorists who claimed it would unearth treason - and beat this objectively bad POTUS in 2020.

— Larry Donnelly (@LarryPDonnelly) March 24, 2019
He's right you know and let's hope Democrats heed the message.
Mueller is over, Trump won.
End of story. Thank you, Larry.
What we don't need is the endless investigations that will ultimately appear as petty and showboating - and lots of Democrats are prone to that.
Are you listening AOC, Adam Schiff?
Trump, it is clear, will not be beaten by a Mueller scandal.
Read more: Donald Trump and Mike Pence plan their 2019 trip to Ireland
He will only be beaten if Democrats decide to stick with their hugely successful, Nancy Pelosi led drive last November to make policies, not presidential poltroonery the issue.
Look, I imagine there are lots of new shady activities to be found but nothing will measure up to what Mueller could have found.
Stop flogging the losing horse or he will quickly become a dead one.
Say goodbye to Bobby M. He was more a Wizard of Oz than a wizard.
That long grey face should fade into infinity.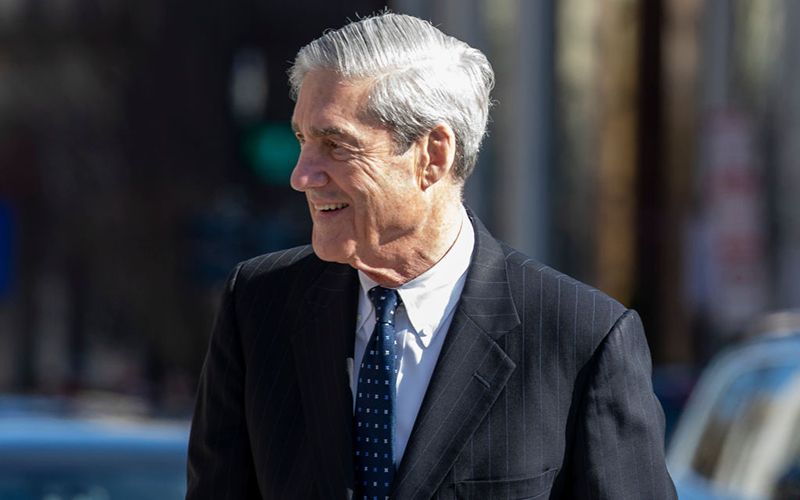 2
What are Americans thinking about? Not the endless stream of Mueller musing that has dominated cable TV for well, almost two years now.
They are worried about elderly parents, their kids, their neighborhood, crime, health insurance, college loans, no growth wages, public schools, robotization, interest rates, terrorism, immigration, and the future.
There is lots to discuss and create policies for. There are about 150, okay, 15 Dems running for president. Let's have some real policy issues hashed out.
The obsessions with Mueller must end. There is no path to victory that way.
Trump still remains a dreadful president, shaky and unpredictable, a disaster waiting to happen on foreign affairs a devout sucker up to the rich and entitled and a racist dog whistler.
We need someone tough and smart and ready to stand up to him.
Not more whining from talking heads. The Night King must be dethroned.
Who would you like to see in the White House come 2020? Let us know your thoughts on the report in the comments section below.
Read more: John McCain stands taller in his grave than Donald Trump in the White House