Donald Trump's behavior with regard to Senator John McCain, a true American patriot whose legacy will be long remembered, has been disgraceful.
Donald Trump is not fit to be president.  His disgraceful behavior in attacking one of the most patriotic men of this or any century is appalling.
I know a lot of Irish who will give Trump a free hand as long as the right-wing judges keep coming but this is beginning to look like burning down the village to save the village.
Not long ago the occupant of the White House set the tone for dignity and class. I remember Ronald Reagan' magnificent oratory for the lost America astronauts on a fatal shuttle flight or Obama's heartfelt emotion after a white thug had killed nine worshippers at a Black church in South Carolina. Those men elevated the country, Trump brings it down to the gutter.
Read more: When Donald Trump used the Irish air "Danny Boy" as an insult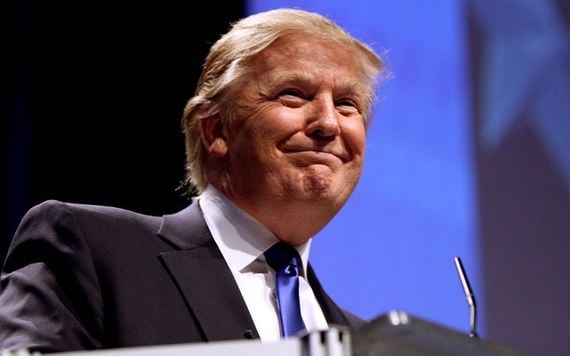 5
Instead of oratory, we have foul-mouthed vitriol on a daily basis from a real estate huckster who lied and dog whistled his way to the White House.
We do not realize how thin a line it can be that defends democracy. A key element is a civil discourse, respect for the other side. How can Trump excuse attacking a dead man who still has a grieving family?
McCain is the subject because Trump knows he can never match the valor of the departed war hero. Trump knows that even in his grave McCain stands taller than he ever will.
Trump has words of praise for a genocidal killer like Kim Jong Un, for a savage Russian Mafia don in Vladimir Putin, for a convicted tax fraudster felon like Paul Manafort, but finds no words of praise for the bravest American of all.
The sleazy act in the White House has many McCain haters. On his deathbed a White House official mocked the senator and his cancer battle.
Read more: John McCain requested "Danny Boy" be sung at his funeral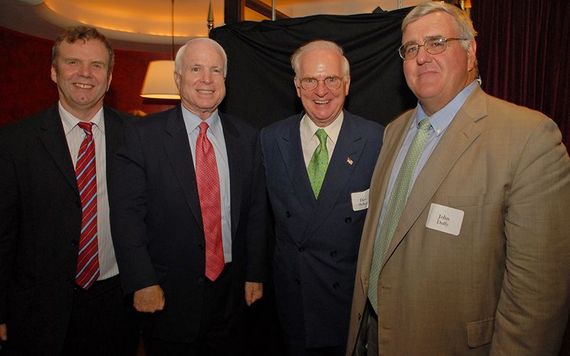 5
"It doesn't matter, he's dying anyway," aide Kelly Sadler said of McCain when discussing the senator's opposition to Trump's pick for CIA director.
You knew then the kind of party the GOP has become where a prominent Trump supporter, Diana Orrock, a national committeewoman for the Nevada GOP, shared a story about John McCain headlined, "Please Just F‑‑‑ing Die Already." She then wrote "Amen" in her Twitter feed.
That is not John McCain's America. I still think Trump's lowest blow was to question McCain's courage in Vietnam. Trump proclaimed he was not a hero, that's McCain's five and a half years of torture as a POW wasn't sufficient in Trump's opinion.
"He's not a war hero," Trump said. "He was a war hero because he was captured. I like people who weren't captured."
Huh?
And where was Trump during the Vietnam War? We certainly know he wasn't captured.
He was busy getting an exemption for his clubbed foot or a bone spur on his ankle, or maybe he cut his finger knitting or some such evasion.
In other words, he was a draft dodger.
Read more: John McCain's strong support for Irish Lobby for Immigration Reform recalled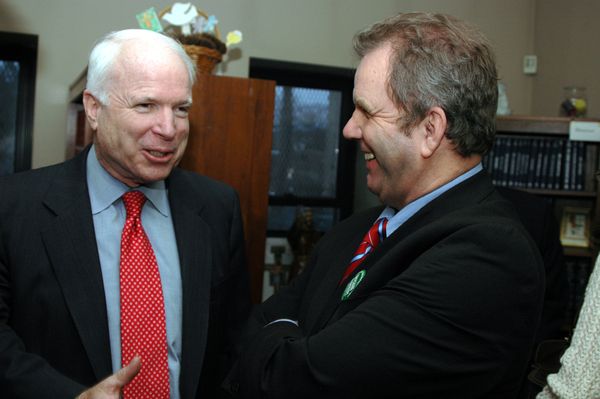 5
I knew McCain from interviewing him and dealing with him directly on the immigration issue. He was a bona fide hero and a proud Scots Irishman who loved his roots.
He was the first Republican to show an interest in Irish issues at the presidential campaign level, appearing at an Irish presidential forum in 2008 in Scranton. He was always the top Republican supporter of immigration reform.
I had the rare honor of introducing him at an Irish Lobby for Immigration Reform rally in the Bronx in 2008.  I realized backstage that night the daily battle with his war injuries he fought. 
I watched as his aide carefully combed his hair, smoothed out his suit jacket. Due to torture, McCain couldn't lift his arms above his shoulders. Yet he carried on undaunted.
If there was one Republican in the last 30 years would have made a great president, it was John McCain.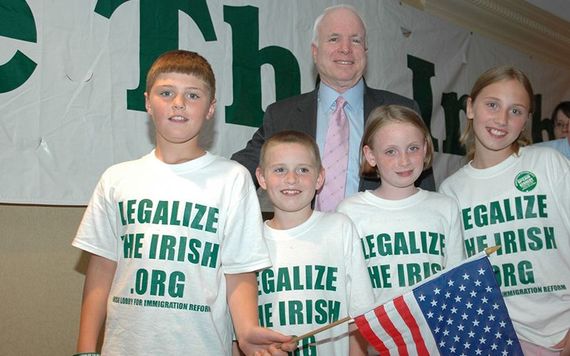 5
He feared no one and was that rare politician who had as many friends on the Democratic side of the aisle as he did in his own party. That was enough for many among the GOP right wing to brand him as a traitor.
There are men and women in American history who will always stand up and represent what is right, men like Abraham Lincoln, women like Rosa Parks. John McCain is in that pantheon, a warrior soldier, politician, dreamer and doer. Trump will be remembered as the man who lacked a single fingernail of empathy and understanding for one of America's greatest men even after he had departed this earth.
Trump can try to undermine his legacy all he likes but the essential John McCain patriot will be remembered forever.
What do you make of Trump's comments? Let us know in the comments section, below.