Margaret Thatcher admitted she was losing the war with the IRA and it was driving her "berserk," new files, released in Dublin, on a 1988 meeting with then Irish leader Charles Haughey have revealed.
Her frustration with the North was so great she did not want Irish people allowed in Britain any more.
"Your people come over to us. I wish they wouldn't," she said. "They come looking for housing and services. It's the same in Northern Ireland. If there was a vote tomorrow they would vote to stay with us. They have better conditions in Northern Ireland and in England."
During the heated discussion just released by the National Archives in Dublin, Thatcher said she was "not winning the battle with the IRA";  that sending in troops had been "useless";  and she had "lost" unionists in Northern Ireland.
Read More: Which Irish-born artist created work Margaret Thatcher called "dreadful pictures?"
"So I have failed …," she said. "I have to deal with guns, bombs, beating people to death with sticks and many other barbaric acts."
She stated: "I go berserk sometimes." Her policy, she said, she had one objective: "That is to beat the IRA."
Thatcher admitted she was sending young boys "to their deaths." Thatcher said she had no clue what to do about the porous border: "I do not know what to do about the border."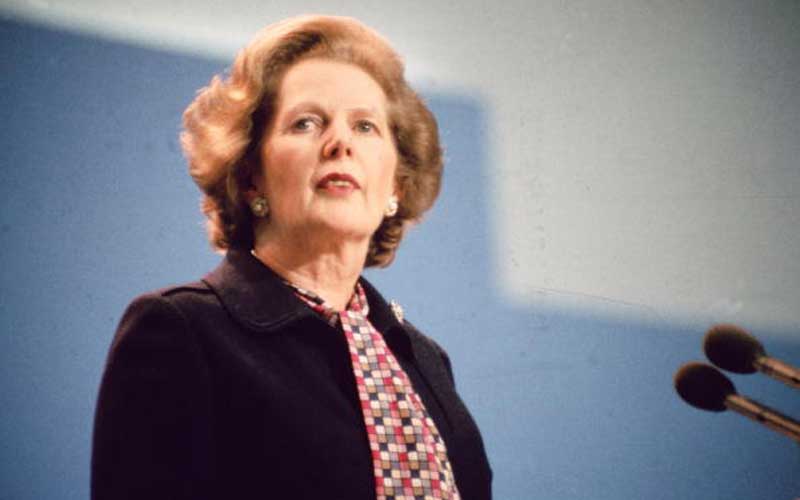 2
Northern Ireland was undergoing shocking violence at the time, with the killing by the SAS of three unarmed IRA suspects in Gibraltar and the vicious tide of retaliation that followed, including the horrific killing of two British army members who crashed into a funeral, and a gun and grenade attack by Loyalist killer Michael Stone on another.
"If we don't defeat the IRA, I don't know what I'm going to do," she said. "We can't have the border open as it is now."
"In recent times my feelings have run far higher than ever before in my life. I am not a natural hater, they are using the border to carry on an effective campaign."
Thatcher said the North contained the "biggest concentration of terrorists in the world" and "despite technological and other surveillance we lose them."
"And so yes," she added, "I must send more young boys over to their deaths. I ask myself, am I entitled to do it? There is a borderline there but it is not an effective border."
Haughey said he was "sorry you are so despondent about things", to which she replied: "I would not be despondent if I got pre-emptive intelligence."
Read More: Former Irish prime minister Haughey refused to stand in line for Reagan meeting
The taoiseach stated he held the "deepest personal conviction" against violence, which he blamed for "souring and disrupting and bedevilling" relations between Britain and Ireland.
"And I see those responsible for it as being a greater danger to the Irish state than to you," he added.
Haughey told her she "must accept our total and complete commitment in this respect" and the British had to cease coming back with "counterproductive" suggestions which risked political backlash in Ireland.
"Things happen now – horrible things – which perhaps could or could not have been prevented," he said.
"When they do, your people often blame us for lack of cooperation. I do not know if you are getting the best assessment of things on the ground."