As the guardian of transparency and accountability within Ireland's law enforcement system, the Garda Síochána Ombudsman Commission (GSOC) has long been entrusted with the task of conducting impartial investigations into the actions of the Gardaí.
To create a system that promotes fairness and justice, it is important that GSOC not only hold the Gardaí responsible for their actions, but also offer timely support and encouragement when their decisions withstand examination.  
Unhappily, GSOC has not always achieved this balance and confidence in the group has been steadily dwindling. 
To take a case in point, in March 2019, three unarmed Gardaí received a complaint concerning an armed man with a machine gun and hand grenade firing shots in public in Ballymun in Dublin.
Despite having no batons, handcuffs, personal protection equipment, or pepper spray, they responded to the call and chased the man who ran into a nearby house. In the bathroom, they wrestled with him in a bathtub before he was finally subdued and disarmed. 
A number of shots were discharged which narrowly missed the Gardaí. The pin had been pulled on the grenade but it failed to go off.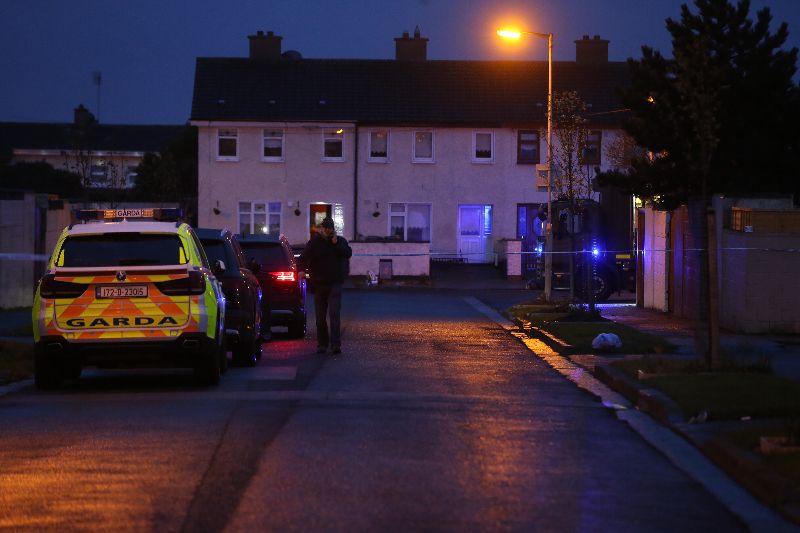 2
The garda commissioner was quick to praise their actions, saying that they had "showed great bravery in ensuring the safety of the public."
When the case finally came to court, the presiding judge further commended the actions of the Gardaí for the manner in which they tackled an "armed, irrational and dangerous man," saying "their actions were deserving of formal recognition."
That formal recognition took place on May 26 when the three were awarded the Scott Medal for bravery, the highest honour the force bestows on its members. An award incidentally called after the benefactor who donated a $1,000 gold bond for such purposes to the incipient garda force 100 years ago. The then Garda Commissioner Eoin O'Duffy visited New York in 1923 where he was given the gift by well-known philanthropist and honorary commissioner of the city's Police Department Colonel Walter Scott.
For the Gardaí involved, though it was not an easy four years, along with having to deal with the trauma of the incident, they were subject to a four-year-long investigation of their actions following a complaint by the gunman as to his treatment. GSOC eventually cleared the officers of any wrongdoing after this interminable delay.
We are all ready to go here at Walter Scott House for this morning's Garda Scott Medal Presentation ceremony.

11 Scott Medals will be awarded today by Commissioner Harris to members of AGS for exceptional bravery & heroism involving the risk of life in the execution of duty. pic.twitter.com/yOav6ZQrgO

— Garda Info (@gardainfo) May 26, 2023
While GSOC is an independent statutory body responsible for impartial investigations into garda actions, the Ballymun case's extended timeline and other recent decisions have raised concerns about their judgment and fairness which is impacting on trust and confidence in the organization. This has led to growing criticism from both the police force and the public. 
Numerous similar cases exist, and recently TDs were informed about a suspended garda who remained in limbo for eight years before retiring. Only in the final months before retirement was it determined that there was no case against him.
Perhaps those who are watching the actions of GSOC most intently are the criminal community. A recent announcement that an officer was to face charges over a crash that killed three people has reportedly led to a change in criminal behavior. 
The incident occurred when the BMW vehicle the three were in burst into flames following a head-on crash with a truck in 2021. The men, who were members of a Tallaght-based criminal gang that specialised in burglaries, were driving on the wrong side of the N7 dual carriageway trying to evade arrest. 
The Director of Public Prosecutions, following a GSOC inquiry, decided a garda involved in the pursuit of their car before the crash is to be charged with a driving offense. 
Now, we are told, to evade capture, criminals are routinely driving on the wrong side of the road, aware that Gardaí feel restricted in how far they can pursue them. This has led to another criticism of GSOC in that instead of creating levels of accountability within the gardai it has created and enhanced a blame culture. 
Former government minister Alan Kelly, who represents the constituency in which Gardaí receive their training, was quick off the mark, branding the decision to prosecute the officer as outrageous. "It's saying to criminals, drive down the wrong side of a bus lane or a road or on a footpath – the Gardaí won't pursue because they are afraid they're going to get prosecuted themselves," he said.
Kelly added his voice to those who are looking for the whole operation of GSOC to be reviewed. His words were echoed by Justice Minister Simon Harris whose response to the situation was to put further pressure on GSOC by stating, "This is a serious matter which needs to be investigated." 
With friends like that, who needs enemies? And sure enough in the long grass are the Gardaí.
The Association of Garda Sergeants, which represents almost 2,500 members of middle-ranking Gardaí, has been scathing in its criticism, going so far as to describe some of the conduct of GSOC as shameful, adding that they did not know if this was "a competence issue, a process issue or a resource one."
While tension between the watched and those doing the watching is inevitable, the tone of that particular criticism was a bit over the top. But then there are those who say GSOC asked for it, keeping in mind that there is currently an active garda investigation into a former investigator who attended a house party with gang boss Gerry Hutch after he was acquitted of the murder of David Byrne. 
Unfortunately, GSOC, the guardian of transparency and accountability in Ireland's law enforcement system, has seen a steady decline of trust in its operations. The watchdog needs to be beyond reproach, and there is an urgent need to address issues including ensuring that investigations are both robust and timely. 
As the old saying goes, "Caesar's wife must be above suspicion," and yet, GSOC finds itself mired in a crisis of credibility. Nothing less than a culture change is required. 
GSOC needs to start by providing regular updates on investigations, sharing information about their processes, and clarifying their decision-making criteria. Openness fosters trust and dispels any perceptions of secrecy or bias. 
It's a long road ahead for an organization that has a critical role to play as an impartial and effective oversight body within Ireland's criminal justice system.
*This column first appeared in the May 31 edition of the weekly Irish Voice newspaper, sister publication to IrishCentral. Michael O'Dowd is brothers with Niall O'Dowd, founder of the Irish Voice and IrishCentral.