When you win an Oscar for the screenplay of Moonstruck, one of the most delightful films ever made, it's a pretty tough act to follow.
But playwright, screenwriter, and now director John Patrick Shanley followed up with acclaimed shows that set Broadway alight. Now he's back with the screen version of his last Broadway smash, this time titled Wild Mountain Thyme.
Unless you live under a gorse bush in County Mayo, you must have caught the intense Irish public reaction to the recently unveiled trailer. When clips from the Oscar-winning Shanley's new film hit the web, all Ireland erupted. Or more precisely, Irish social media did.
"This is worse than the Famine," wrote one wag. Some got even snarkier and called it "the best film since Cats," the notorious 2019 bomb. "Did all the Irish actors die or something," wrote someone else, pointedly noting that the top tier cast includes famous British and American screen actors, rather than Irish ones.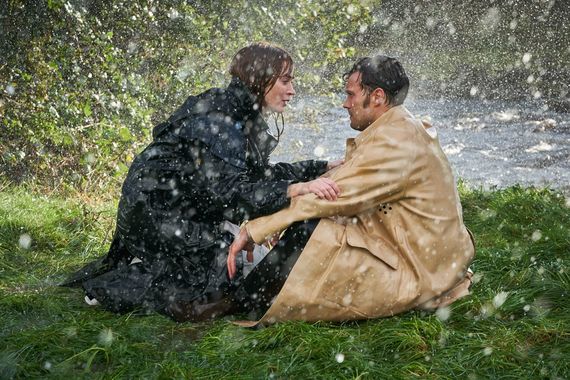 6
But Shanley, 70, is unperturbed by all the hand wringing. This is not at his first rodeo with the Irish. He watched his friend Frank McCourt's reception over Angela's Ashes and the memory hasn't left him. He's seen on many occasions how the Irish can revolt at what they consider unfavorable portraits that show them up. 
Lovestruck farmers is not a theme that is going to win instant support in the old sod, but it's exactly the kind of thing that can play well elsewhere. Having already watched the film by the time the public was loudly reacting to the trailer, I was in a better place to judge Wild Mountain Thyme on its merits. The structure reminded me of The Winter's Tale by Shakespeare, and when I spoke to Shanley this week I told him so.
"I think you've actually just helped me to understand the structure of the storytelling, by saying that," Shanley tells IrishCentral. "This film has a very unusual structure because by one measure the purported story finishes in the middle, and the real story continues through to the end, because the purported story is about real estate, but the real story is about love." 
"I try to come up with organic structures rather than contrived ones you know. Some of my screenplays are taught in film school and I have often thought I'd like to go and sit in on a class and find out what it was I did," he laughs.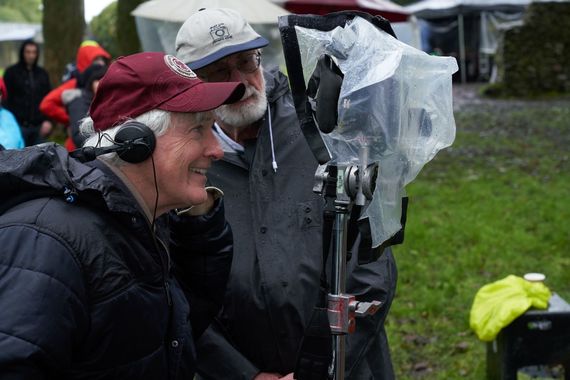 6
Shanley is, it has to be said, the Platonic ideal of an Irish American. Blessed with a booming laugh that speaks to his indulgence, he's able to access his deepest emotions with such a head-spinning facility that it can catch you off guard in his plays and life. He simply is his characters, and his own rich experience gives them their unique vitality.
In Wild Mountain Thyme Jamie Dornan, 38, plays Anthony Reilly, a shy and clearly on the spectrum young farmer who is shouldering a secret burden that makes him hard to get to know. Unbeknownst to him, he is secretly worshipped by Rosemary Muldoon (Emily Blunt, 37) the girl from the neighboring farm who has loved him since they were children.
This asymmetric relationship goes about as badly as it can, with one side (Dornan) clueless and the other (Blunt) mystified. The humor and the ache of the film are contained in the audience's realization that they are perfect for each other but keep missing the opportunity to really connect.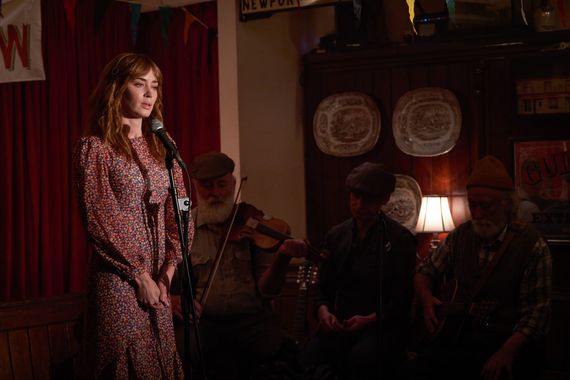 6
The trouble with people on the spectrum is that you often have to interpret their actions to have any chance of understanding going on with them. Shanley agrees: "I mean we're all trapped by our sensibilities and our behaviors, and the boundary between what can be said and what cannot be said. It's different for every person but Jamie's character simply feels that if he tells the world his secret that no one will ever love him. No one will want to speak to him again, because it's too outrageous and inexplicable to other people." (This is the film's twist ending that is truly bonkers but also truly delightful).
"The theme of this film is that everybody thinks there's something they're not. Rosemary thinks she's a ballet dancing swan. Anthony thinks he's a bee. Funnily enough until now nobody I've talked to thinks it's odd that she thinks she's a swan, they just think it's odd that he thinks he's a bee. Well, what the hell's the difference?" he laughs.
Not that he's judging either. "Rosemary's expanded as a person by thinking she's a swan. I think that that's the best that we could hope for, that our delusions help us rather than hinder us."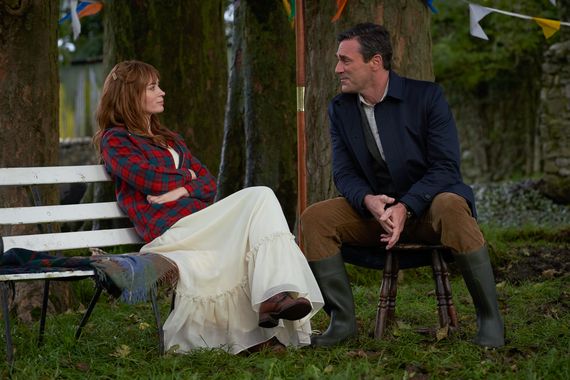 6
The Irish, I say, love to police each other about what can be said and what can't. It's a national pastime and a bit of a blood sport. On one level, it's actually even hilarious. I mean how do you prove what's authentically Irish? What's Shanely's take on that as the most famous Irish American writer currently working?
"I told Emily Blunt when she called me up and said she wanted to do the part that we are not doing this movie for the Irish, because if you chase their love, you will end in failure. If you don't care, whether they like you or not, they may end up liking you. That's the only way. So we have to go our own way and not worry about that. 
"You know, for myself, I'm an Irish American man. And that means that I'm a kind of mermaid, half this and half that. I'm a kind of cultural bridge. I have two children and when they were little, one of them, whenever someone would say something about him would say, don't talk about me. I would think, 'Now that's kids Irish,' don't name me, don't reduce me." 
"It's a very primal thing," he continues. "You know in shamanism, once you know the name of a thing you have power over it. I have no particular interest in having power over the people. Nor do I have the delusion that I have power. Ireland is an island where they rush to defend the borders, the boundaries, you know."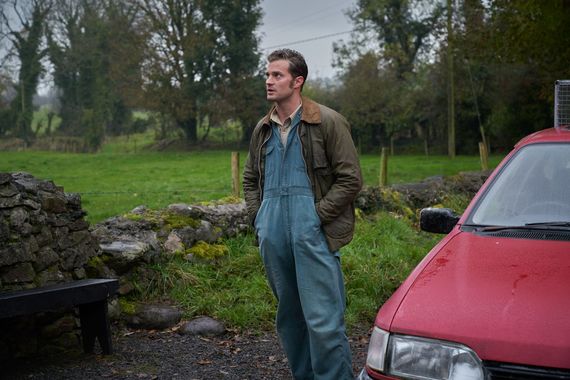 6
Wild Mountain Thyme is about the fate of love, the best subject that there is for theater or film, and when people actually watch it I think they'll get that, I say. 
"Well you know, back when I did 'Moonstruck' and also very much in 'Wild Mountain Thyme,' death is the perimeter around love on every side because once you step out of that perimeter, it's over and that awareness of mortality is part of what makes love so sweet. Those are the moments that you're really alive."
Dornan is particularly well cast in the film, having an angelic face that can darken unexpectedly, making his character the most beguiling and mysterious (he easily holds his own against romantic rival John Hamm). 
It's a welcome change of role and pace for the Irish actor who has most famously played sadists and serial killers. In Shanley's film, he plays the most beguiling character of all, the misunderstood romantic hero who finds true happiness in the final reel. What's better than that?
"Wild Mountain Thyme" is now available to watch on streaming platforms.