Over at The Irish Rep in Chelsea, they're gearing up to meet the new year with a certifiable classic, Samuel Beckett's "Endgame," directed by Ciarán O'Reilly and starring Tony-nominated actor John Douglas Thompson, Bill Irwin, Joe Grifasi, and Patrice Johnson Chevannes. 
One of the most accessible and funny works by the Nobel Prize-winning Irish dramatist and his own favorite work, "Endgame" is a tragicomedy of epic proportions. 
Set at the very edge of oblivion, in a sort of blank world that's populated with humanity's last survivors the play, which you could say is about the end of everything including optimism, fairly hurtles towards its own conclusion, with unexpected jet black humor accompanying our last foray before the very final curtain.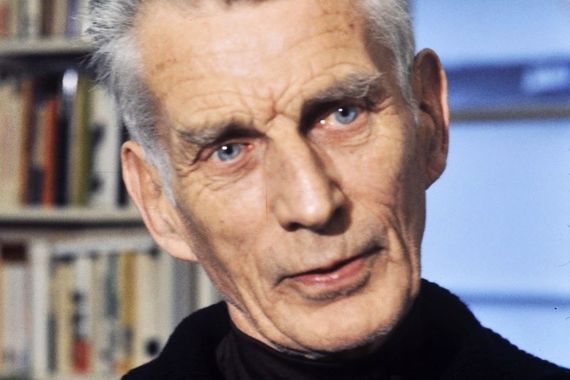 4
It's gas, in other words. If nothing ultimately means anything and everything is about to end, what has been the point, and what will be the point, and more to the point, what point is left to make? At some point, even pointless becomes funny.
"Endgame," which runs January 25 to March 12 at the Rep, tells the story of Hamm (John Douglas Thompson) who is reduced to living in one room, in which he sits blind and chair-bound. His only escape from his solitary world is the company of his aging, legless parents (Joe Grifasi and Patrice Johnson Chevannes), who live in garbage bins, and his shuffling servant Clov (Bill Irwin) who is at his beck and call and who comes when whistled for, like a dog. The only thing left for Hamm to do – the only thing left for any of us to do - is to wait for the inevitable end.
This is the ur play of Beckett's raw minimalism, because "Endgame" is, in the words of the show's director, "a pure and devastating distillation of the human essence in the face of approaching death."
"Nothing is funnier than unhappiness," says Nell at one point, which summarizes the entire theme of this literally timeless and unmissable play.
Meanwhile, the impressive new Irish Arts Center theatre is the place where you can catch Mark O'Halloran's Dublin-based hit play "Conversations After Sex," which arrives here next month garlanded with praise from the Irish critics. 
Produced by THISISPOPBABY, the company behind the sensational hit "Riot," which blew the roof off the NYU Skirball Center theatre back in 2018, the latest show stars Kate Stanley Brennan and Fionn O Loingsigh in a drama about two strangers who gradually and sometimes devastatingly reveal themselves to each other after a night of physical intimacy.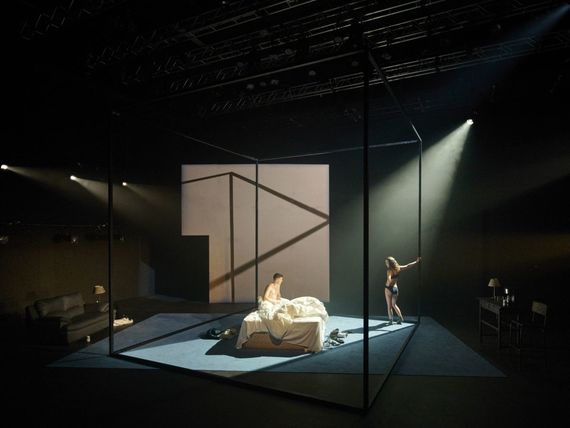 4
Directed by Tom Creed, whose name keeps being attached to some of the most memorable and provocative new play productions that this reviewer has seen out of Ireland, the show follows the unexpected conversations after anonymous sexual encounters, where a woman (played with a stunning, tour-de-force performance by Kate Stanley Brennan) discovers that Irish men she encounters have the same deep need to connect. 
Multi-award-winning writer Mark O'Halloran and Creed, who previously united on a play called "Trade," which went on to win the Best New Play at the Irish Times Theatre Awards in 2011, reunite here for the American premiere of this funny, tender, and brutally honest new work which opens February 22.
Finally, a new play not to be missed this month is the New York debut by the celebrated Northern Irish-based theatre company Big Telly. Based on a truly delightful retelling of the story of "Frankenstein," this time with some very unexpected and hilarious romance, the play is about the joy of two weirdos finding each other when they never expected to and the drama, good and bad, that results. 
"Frankenstein's Monster Is Drunk" begins in 1946 when they dig Mary Shelley's famous monster out of a glacier, where he has been cooling his heels for decades, after his dreams of Hollywood stardom hit skid row.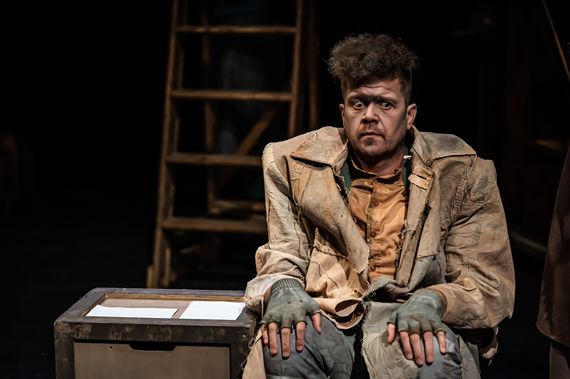 4
When he's finally defrosted, he meets his match in a love story of monstrous proportions, where the two former freaks who are used to standing out, finally fit in and build their own brand of wedded bliss in a little farmhouse in the company of their 67 Italian blue sheep.
Do not miss this heartening tale which runs from January 11 to January 28 at the 59East59 Street theatre in Manhattan.