The wigs and lashes may be fake, but the talent can't be to snatch to the crown.
Not everyone wants to ban drag shows. In England, they have been a theater staple for centuries and one of the biggest shows on UK television right now is "Queen of the Universe," coming to Paramount+ for its second season beginning Friday, June 2. 
Hosted by Ireland's talented impresario Graham Norton, the show is one part Eurovison and one part RuPaul's Drag Race, which means two winning formulas have been rolled into one big spectacular show.
You're not ready for what's about to hit its stage. "Queen of the Universe" is about pitting the participants singing talents against each other obviously, but it's also about their perseverance in the face of often terrible anti-LGBT prejudice. None of the participating queens, who come from all over the globe, have exactly had an easy time of it in life. 
So competition and compassion walk hand in hand in a show that remembers never to take itself too seriously. Norton, best known for The Graham Norton Show (one of the best chat shows ever to broadcast) combines his love of singing competitions and LGBT community arts to hilarious effect, reminding us why drag matters and why its still an art form.
Yes, this show is a safe space for difference in other words. If you came here to demand an explanation as to why some gay men dress up as women you're probably the wrong audience for it. But if you came here to be entertained you're absolutely in the right place.
As Norton reminds us, drag is a way for gay men to reclaim the power of the very things that they were once shamed with - femininity, camp humor, transgression, playfulness, dressing up, showing off, and challenging gender norms. It's playfulness with a political purpose. It's also a lot of fun. 
In a moment where some conservative voices here are trying hard to silence drag and, through it, the wider LGBT community with discriminatory bills that deny them equal rights, it's a perfect time to remember the art and playfulness they are taking aim at. This show is wholesome as "Wheel Of Fortune" and about as threatening as a bowl of Corn Flakes. Your grandparents could watch it without offense.
Norton's a winning host at all times, acting as both interviewer of the queens and bridge to the judging panel, but his presence does something more, it says to the audience that this is a serious singing competition and the quarter of a million dollar prize underlines the fact.
If you're Governor Ron DeSantis, you probably think drag queens are alien lifeforms that know nobody and nobody knows. But as "Queen of the Universe" reminds us, drag queens are more likely to be your own family or neighbors.
As drag race legend Michelle Visage says to the parents of one competing queen: "As the parent of a queer child myself, I think seeing your queer child perform in drag and you being here supporting them is really what love is all about."
And who could argue with that? You may not understand everything there is to know about being LGBT, but you love your child and you should support what helps them live and grow into their most authentic life, the show reminds us.
That's a message we would all do well to remember. Norton's biggest talent is getting complete strangers to open up about their hopes and fears, whether he's talking to drag queens or to Tom Cruise, he looks for what connects us all and he usually finds it.
He's not alone though. On stage, he has support from the judge's panel that includes former Spice Girls star Mel B, RaPaul's Drag Race judge Michelle Visage, Vanessa Williams, and legendary drag queen Trixie Mattel.
"It's live singing and they're from all over the world and it's joyous and dramatic – and there's a quarter of a million dollars at stake. But at its heart its just an emotional celebration of the weird and the wonderful," Norton told the press ahead of the show's premiere.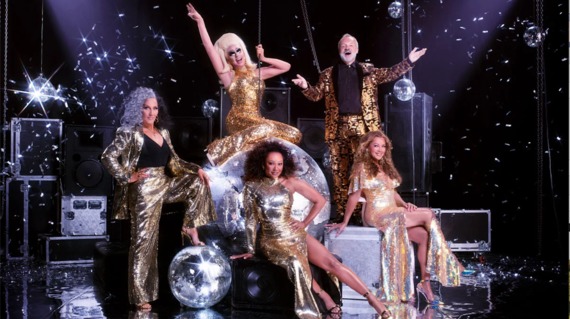 3
What distinguishes "Queen of the Universe" from TV's long-running RuPaul drag shows is all the live singing, there's no lip-synching allowed. These queens rise or fall by their own pipes so expect to be dazzled as often as you're underwhelmed (that's what singing shows are all about). From 'how did she get picked?' to 'she's better than Adele,' the voices here are a festival of backgrounds and abilities.
Fans will want to know if the show has maintained its characteristic drama and surprise, to which I can honestly say the drama is jaw-dropping and so are the many surprises this season. You won't see them coming and frankly neither do the competing queens, which keeps things lively on the main stage. 
It's important to remember what a trailblazer Norton, 60, who hails from Bandon in Co Cork, is himself. Openly gay and unapologetically camp and flamboyant, since the early 90s he has worn his truth on his sleeve without apology. That makes him the ideal host for this merry band of misfits who become insiders thanks to the all-embracing magic of camp.
Although living in London since the late 80s, Norton doesn't forget his roots. In 2022, he held a wedding blessing party with his new husband Jonathan McLeod at Bantry House in Co Cork (he still keeps a home in his home county.)
Perhaps the most uncharacteristically controversial thing he has done in recent years is deactivate his Twitter account following criticism from anti-trans author J. K. Rowling and her supporters after he had replied to an interview question on transgender rights that it would be better to "talk to trans people, talk to the parents of trans kids, talk to doctors" than to listen to the opinions of celebrities like himself.
That comment set off a firestorm of criticism from trans-exclusionary feminists and anti-LGBT commentators, so much so that he decided to simply pull the plug on the platform rather than endure their contempt. For such a mild-mannered man, it was unendurable.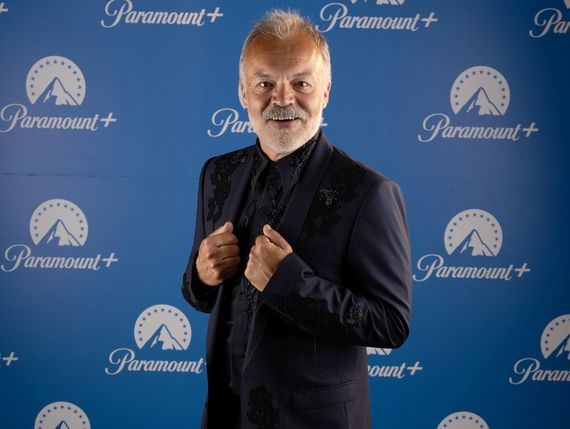 3
"Queen of the Universe" won't be giving a platform to angry and divisive debates about whether trans people or drag queens should enjoy the same rights as everyone else. Instead, it's a celebration of the talent and guts it takes to be a legendary queen in a world that's seemingly designed to belittle and dismiss them.
Onstage for one hour, they can live the fantasy that their talent makes possible. There's no hiding the lack of it under wigs and makeup. Either they raise the roof or it collapses on them and it's all down to their own voice and artistry. That's the kind of stakes that make the show compulsive viewing. 
This June 2, when "Queen of the Universe" returns to Paramount+, Norton will be at the forefront of a pride parade he has helped lead in one way or another since the early 90s.
He has never gotten the props he deserves as an agent of positive change, but when you see him in action in this show it's undeniable. Tune in and catch new stars on the rise by the man who has made it his mission to raise them up, beautifully.