Why Brexit could threaten Ireland's hard-won 20 years of peace and how American's on the ground might help.
Brexit is scheduled to happen October 31. The European Union (EU) has given the United Kingdom (UK) this final closing date to divorce themselves from Europe as they've chosen after being granted several delays. The big concern for Ireland is whether or not allowances are made to keep trade flowing freely through the border in Ireland as opposed to a "hard" or militarised border.
This was a key part of the Good Friday Agreement of 1998, which ended the 30-year war in the North of Ireland. The United States was a key player in brokering that Agreement, which included the Irish and British governments and got Republican and Loyalist paramilitaries such as the Irish Republican Army (IRA) and the Ulster Defence Association (UDA) to renounce violence.
Keep up-to-date with Brexit news on IrishCentral here
Brexit threatens to violate that agreement because the border between the North of Ireland and the Republic Of Ireland will then be a UK/EU border, a game-changer. Further evidence of the lack of practical thought behind Brexit in the first place. Anyone who has been paying attention will tell you the re-introduction of a hard or militarised border will not only hinder and complicate simple commerce but can possibly, even likely restart the war in the North of Ireland.
Nobody wants war, but the Brexiteers such as new Conservative Prime Minister Boris Johnson seem intent on pushing Brexit ahead without any thought of safeguards or guarantees on the Irish border, called a "backstop". On the contrary, they are dismissive of Ireland's Taoiseach (Prime Minister) Leo Varadkar bringing these concerns to their attention.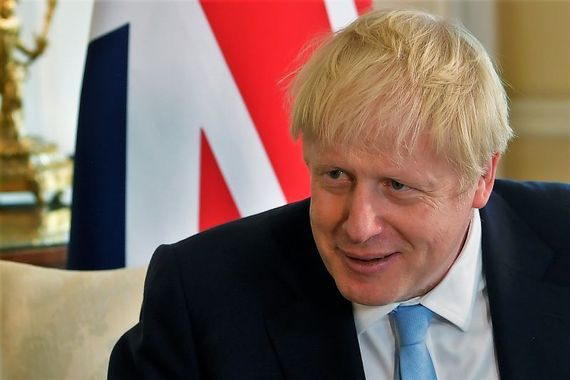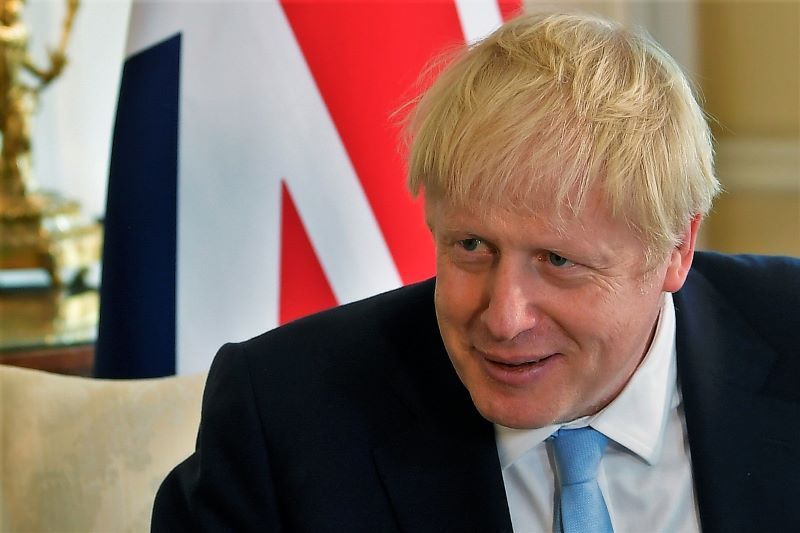 3
Johnson's Conservative Party holds on to the balance of power in the British Parliament only because they made a coalition with the DUP (Democratic Unionist Party) from the North of Ireland. They are a Loyalist party with historic ties to Loyalist terror groups such as the UDA and were founded by notorious sectarian bigot the late Rev. Ian Paisley.
The DUP support Brexit although a majority of the people of the North of Ireland voted against Brexit and see it as a disaster waiting to afflict them. The UDA is also responsible for the ongoing suspension of the Legislative Assembly in the North of Ireland due to their refusal to allow implementation of an Irish Language Act, also part of the Good Friday Agreement.
The Brexiteers are also dismissive of the leaders of the 26 nations of the EU. However, the UK will need a new trade deal with the US under its new status. US Senator Tom Cotton (Republican, Arkansas) sent a letter to Boris Johnson, signed by 45 senators (out of 100 total senators) pledging to back a trade deal with Britain with or without a deal. Speaker of the House Nancy Pelosi (Democrat, California) however has assured the Irish government and warned the British government that a UK/US trade deal will not pass the House Of Representatives if it threatens Ireland. This is recognition that a hard border threatens the delicate peace.
Read more: "No chance" of US-UK trade deal if Good Friday Agreement is jeopardized, says Pelosi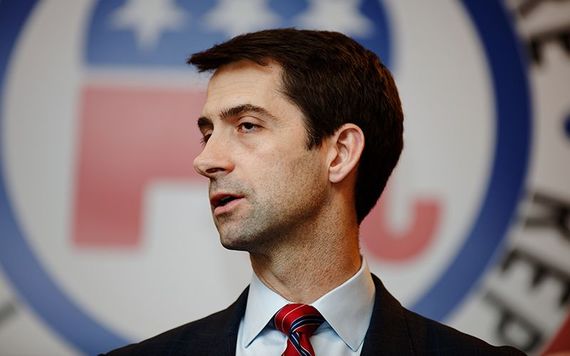 3
A trade agreement such as this has to pass both houses of Congress. The President has no say in it. This is contrary to a popular perception that President Trump would override or push through a treaty as a favor to Boris Johnson. Nor does Senator Cotton have the authority to give assurances as he has done. Not if it doesn't pass the House.
Remember that the UK in its current uncertainties and inability to sort this out have placed themselves in a weakened position for negotiating. Johnson is the new Prime Minister only because this Brexit fiasco cost his predecessor Theresa May her job. Simply put, they need a deal with the USA more than the Americans need them.
What can America do? Go local
Therefore I feel that pressure from the US is something that the British fear and to which they will have to respond. I believe the role of each American who loves or cares about Ireland and doesn't want to see war start again is to write, email or otherwise contact your elected representatives at the National level. Local politicians can lobby the bigger ones up the chain also, but the focus needs to be on the Representatives in Washington D.C.
Each American has one Representative in the House (based on area of residence) and each state has two US Senators. Group efforts or letters such as from organizations are even more effective. I also ask my fellow Americans to do this without regard to American partisan politics. I don't care if you're a Republican or Democrat or if you happen to despise your Representative or Senator/s for your state. It seems like sides are being chosen on Capitol Hill on this issue. Use your voice and your vote to influence your Representatives to stand on the right side. The side that has Ireland's back on Brexit.
The people of the North of Ireland who went through the suffering and loss of those terrible days of the war now worry that this will be in the future for their children. Please let's not let that happen. Not without doing whatever we can to stop it. Bobby Sands said "Everyone, Republican or otherwise has a role to play." Irish America, this is your role; and the time is NOW! Please share widely.
This article was posted in "Everything Irish", a page for which I am an admin. It won't seem to let me post a link to that article. If this article is chosen by you, I could remove it from Everything Irish by request. 
This article was submitted to the IrishCentral contributors network by a member of the global Irish community. To become an IrishCentral contributor click here.