Experts find that the quality of water in rivers and lakes in Ireland has decreased dramatically since the 1980s.
Michael McConnell's lyric "only our rivers run free" has been given a new twist with a dire study that has found water quality in Ireland is at an all-time low.
The Environmental Protection Agency (EPA) study has found water quality in rivers and lakes is worsening, with just 20 Irish rivers having "pristine" conditions last year, down from more than 500 in the 1980s.
The Water Quality in Ireland 2013-2018 report notes a "dramatic loss" of sites with what is deemed "best of the best" river water.
The loss of pristine rivers was accompanied by a rise in the number of seriously polluted rivers.
Read more: Mark Ruffalo implores Ireland to oppose fracked gas terminal
EPA director Matt Crowe said the state was not only failing to improve overall water quality but was also failing to prevent the further deterioration of rivers.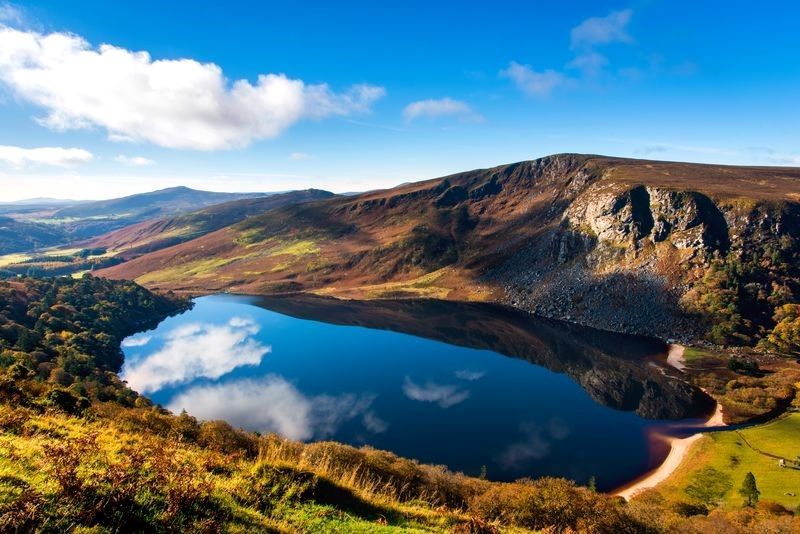 2
The findings are based on an analysis of biological and environmental data collected from 3,217 water bodies – 2,703 surface water sites and 514 groundwater sites between 2013 and last year.
Nutrients from agriculture are considered a significant pressure in about 50 percent of vulnerable watercourses, while wastewater from urban treatment plants and domestic septic tanks is considered a significant pressure in about 29 percent of vulnerable waters.
Mary Gurrie, water program manager with the EPA, told The Irish Times that these excess nutrients come from human activities and that "we need to address the sources and the pathways by which these nutrients make their way into our rivers and lakes."
Read more: Mythical legends from Ireland's five longest rivers