"Justice has been served," says Ray Donovan after guilty verdict
Ray Donovan, a Bronx native with Irish and Puerto Rican roots, recounts his journey of capturing one of the world's most notorious criminals, Joaquin "El Chapo" Guzman Loera.
Read More: Drug gang silencing witnesses in murder of Irish teenager Cameron Reilly
Donovan spoke with Mary Murphy on New York's PIX11 News on February 12, the same day that El Chapo was found guilty in New York City on all of the ten charges against him.
Of El Chapo, Donovan says: "There (are) evil people in this world, and then there's Chapo Guzman."
"There are people that make bad decisions and do bad things. And then there are people that destroy the lives of thousands upon thousands of people."
As the Special Agent in charge of the Drug Enforcement Administration in New York, Donovan played a key role in bringing El Chapo, who is thought to be responsible for around 80 percent of illegal narcotics in the US, to justice.
Reflecting on El Chapo's extradition to New York in 2017, Donovan told PIX11: "The moment he landed, that was a victory for us. We got him on U.S. soil."
The journey to that moment, however, was long and hard fought. The brazen criminal had been on the run since 2001 after escaping from a Mexican prison.
Read More: Colin Farrell on success, bouncing back from being a "pisshead and druggie"
El Chapo remained a fugitive until 2014 but again escaped prison the following year. Special Agent Donovan said the second escape was a defeat, but not a defeat strong enough to force his team to give up.
The criminal and his inner circle were tracked down to a safe house in Mexico, which Special Agent Donovan and his team began to intently surveil.
In 2016, they got their chance to apprehend the drug kingpin. Following a dramatic gunfight and El Chapo's attempted escape that involved two car-jackings, authorities finally got the criminal into custody, all under the direction of Donovan in Washington, DC.
"We were jumping for joy," Donovan told CNN of when El Chapo was captured in 2016.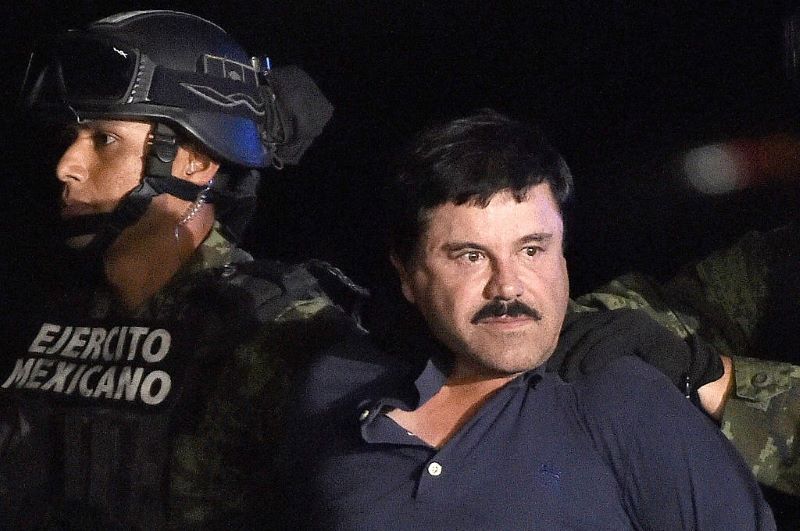 2
Read More: Irish mother's desperate battle to save her daughter from opioid addiction
In 2017, El Chapo was extradited to New York City and placed in custody.
His 3-month long Brooklyn trial included unprecedented security, especially for the jurors, and dramatic testimony, but justice was delivered on February 12 when El Chapo was found guilty on all counts.
Following the verdict, US Attorney for the Eastern District of NY Richard Donoghue said he expects El Chapo to be sentenced to life with no chance of parole, "a sentence from which there is no escape and no return."
"Today's victory is a victory for law enforcement," Donovan said following the verdict.
"But more importantly than that, today's verdict is justice for the many thousands upon thousands of victims of overdose."
Watch Special Agent Ray Donovan talk with PIX11's Mary Murphy here:
Mary Murphy Files: The Guy Who Got El Chapo

THE GUY WHO GOT EL CHAPO: In his first live interview since El Chapo's guilty verdict, DEA Special Agent in Charge Ray Donovan reveals what it was like to capture the notorious Mexican drug lord.

Publiée par PIX 11 sur Mardi 12 février 2019