Holy See refuses to waive diplomatic immunity and begin internal investigation despite US State Department's requests
The Vatican has recalled a diplomat from Washington D.C. who is suspected of violating "laws relating to child pornography images".
The US State Department notified the Holy See about their investigation on August 21. The priest, a diplomat representing Pope Francis at the Holy See Embassy, in Washington D.C. has not been named. It has been confirmed that the priest now in the Vatican, in Rome.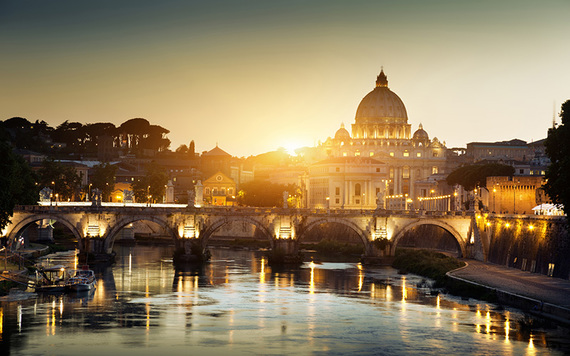 2
The United States formally requested that the accused waive diplomatic immunity, in order to open the way for prosecution by US authorities. The Vatican declined this request and have stated that they, as a sovereign state, have opened their own investigation and has begun "international collaboration" in gathering evidence for the case.
In August 2017, Pope Francis, in the forward of a book written by a Swiss man who was raped by a priest at the age of eight, said sexual abuse of children by priests was a "monstrosity" and pledged to act against perpetrators.
Pope Francis, has declared zero tolerance over abuse scandals, but appears to struggle to overcome resistance within the Vatican.
Read more: Calls growing to canonize LGBT hero Father Mychal Judge, 'Saint of 9/11'
The United States-based Survivors Network of Those Abused by Priests (SNAP) said possession of child pornography was not a victimless crime.
SNAP managing director Barbara Dorris told Reuters that the Pope "must bring the diplomat back to the United States in order to adhere to his promises of complying with investigations by civil authorities in cases of child sexual abuse."
A spokesperson for the US State Department said the Pope had promised to "act decisively with regard to cases of sexual abuse" and punish those found guilty of wrongdoing.
"The United States encourages the Holy See to ensure full implementation of its reforms and policies designed to protect minors and provide justice regarding allegations."
Vatican crime and punishment
In a statement, Bishop Daniel DiNardo, President of the US Conference of Catholic Bishops, said "We hope the Holy See will be forthcoming with more details… This is a serious issue."
A Vatican spokesman Greg Burke told CNN he had nothing to add to this statement but added that the Vatican had updated its civil laws, in 2013, to include the possession of child pornography as a crime. Under their new law the possession of child pornography carries a maximum sentence of 12 years in prison.
Within the Vatican there are two kinds of tribunals. One is for civil cases, crimes committed by Vatican employees or on Vatican territory. These carry regular penalties such as fines and jail times. Then there are canonical cases, for crimes committed by priests. The punishments for priests include laicization or removing the priest from his position.
In 2015, Jozef Wesolowski, a former papal ambassador to the Dominican Republic, was put on trial for child sex offenses. This was seen as a sign of the Pope's determination to clamp down on sexual abuse crimes in the Church. Wesolowski was charged with paying boys to perform sexual acts, of downloading and buying pedophile material. He died before a verdict was reached
Also, earlier this year, Cardinal George Pell, a top adviser to the Pope, was charged with multiple historical sex crimes in Australia. He denies any wrongdoing.
Read more: A chainsaw wielding nun in South Florida is taking the social media by storm