Queen's University Belfast has announced a new landmark $6.24 million venue for the Seamus Heaney Centre, which is expected to open in early 2024. 
The Seamus Heaney Centre, which was originally opened by Heaney himself in 2004, will move to the historic listed buildings at 38-40 University Road and 3 Mount Charles. 
The new venue is just a short walk from the main Lanyon Building at the heart of the Queen's University Belfast campus and will be open to staff, students, and the general public when it opens next year.
The Seamus Heaney Centre has been the home of creative writing at Queen's ever since it opened in 2004 and Professor Glenn Patterson, the centre's director, said the new venue would allow the centre to build on the academic and artistic achievements made over the last two decades. 
"In this new shared space we will create a Centre that looks out, speaks out, and writes out confidently into the world. A Centre with Heaney at its heart, a Centre where writing lives," Patterson said in a statement. 
The new venue is more than double the size of the original centre and will cater to the growing number of postgraduate students at Queen's as well as allowing for future growth. 
It will feature an expanded poetry library, a large venue space, teaching rooms, academic offices, and a 'scriptorium', with individual workstations for up to thirty students.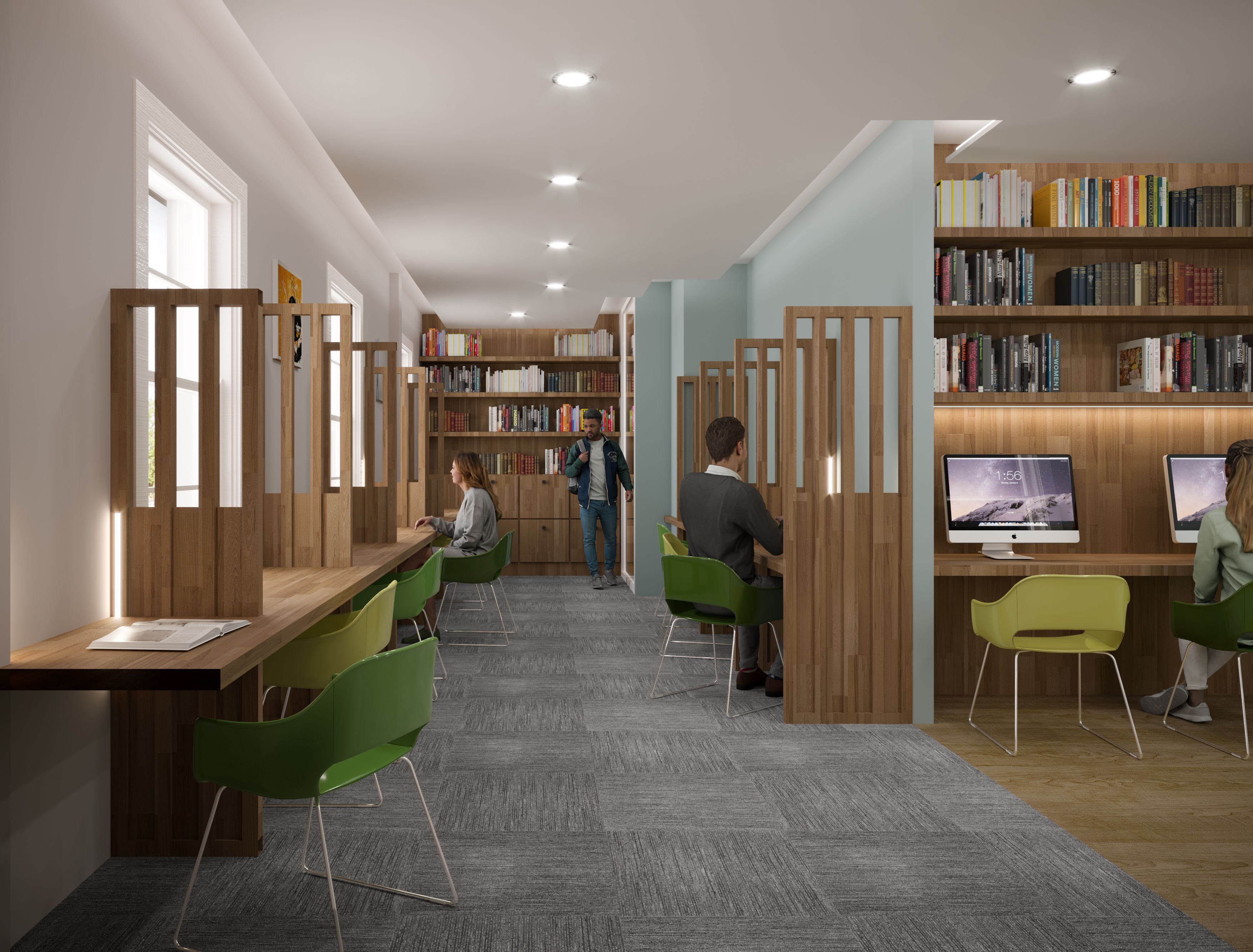 2
It will also feature an exhibition area, allowing the Queen's Seamus Heaney archive to go on display. 
The new venue will also become a focal point for promoting the literary heritage of Queen's and the city of Belfast. 
The Seamus Heaney Centre will also create a Visiting International Seamus Heaney Chair in Creative Writing to bring expertise and new perspectives to the university. 
Heaney's daughter Catherine, a member of the advisory board at the Seamus Heaney Centre, welcomed the arrival of the new venue. 
"The Seamus Heaney Centre is really important to me and my family because it's about education," Catherine Heaney said in a statement.
"Queen's is where my father started writing poetry, where he studied himself and started his career as a lecturer and an educator. It's very much part of his writing past and the amazing thing about the centre is that it's carrying that into the future."