The North, under the DUP's leadership, increasingly looks like a region in full retreat from the modern world. 
The DUP, newly anointed kingmakers after Theresa May's spectacular electoral miscalculation, have startled the UK public with their unmistakable shortcomings in areas like equality and inclusiveness.
Although the Republic recently repealed its abortion ban and voted in favor of marriage equality in 2015, the DUP have created insuperable roadblocks to similar changes taking place in Northern Ireland.
Read more: In stunning reversal, gay Army veteran will oversee Boston St Patrick's Parade
"In most parts of the world, the largest single political party will form a government," David O'Doherty, the Director of the LGBT rights organization The Rainbow Project, tells the IrishCentral's sister publication, the Irish Voice. "But here we have something called mandatory coalition, which means that one political party on its own cannot form one.
"The difficulty we have here is the two largest parties can't agree on a program for government. We are a society coming out of conflict and we remain deeply divided in terms of nationalists and unionists."
When the Northern Ireland Assembly was sitting, votes to permit marriage equality continually went down to defeat at the DUP's hands he says.
"In 2015 we received our first majority vote and despite a majority of members of the assembly voting in favor of marriage equality, it didn't pass because of something called a petition of concern. That requires a majority of nationalists and a majority of unionists to vote in support of something for it to be able to pass."
Read more: Theresa May urged to push for marriage equality in Northern Ireland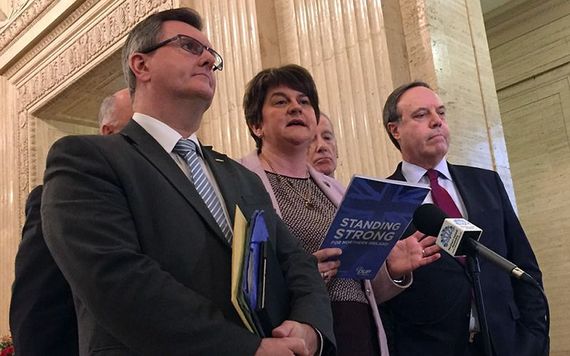 4
In a cruel irony, the petition of concern was introduced as a mechanism to promote equality, but the DUP have wielded it to do the opposite.
Knowing that the Assembly wouldn't be in a position bring forward marriage equality legislation because the DUP wouldn't support it, campaigners started working on a private member's bill with the support of all of the nationalist political parties and a number of members of the Ulster Unionists.
Meanwhile poll after poll in Northern Ireland shows that more than 70 percent of people now support the introduction of marriage equality. "We were about to launch a private member's bill on Valentines Day, but that turned out to be the day that the Northern Ireland Assembly fell. From that point really we haven't had an assembly. It's impossible to bring forward legislation to move forward on this issue through the assembly now because it simply hasn't existed."
Read more: Northern Ireland has changed so the DUP will have to
4
It's not fair to see Northern Ireland as some sort of homophobic backwater, O'Doherty insists because in many ways the issue has already been won. Due to the DUP's intransigence, they just can't get it over the line, however.
"There are many political and civic leaders in Northern Ireland that really need to question the impact they're having on young people, what their aspirations are and how they see their society. Young people want to see a drive towards a shared society where we all have equal standing and where we work towards a shared future of what we see for Northern Ireland."
But whilst political parties score points against each other locally, they have taken their eye off how their decision to block marriage equality looks to potential outside investors and the major corporations, including the U.S.-based ones.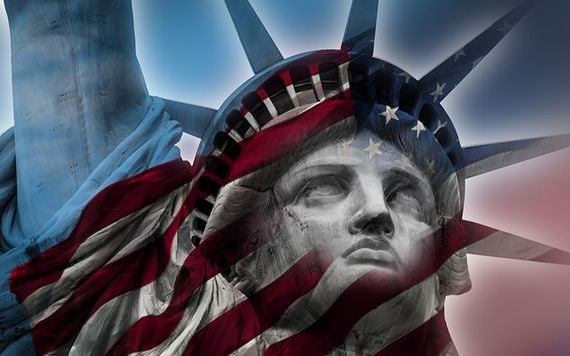 4
Employees of the major U.S. based companies trading in Northern Ireland have increasingly been informing their employers that they are reluctant to move to a region where their marriage will be demoted to a civil union under current law.
"LGBT employees are saying to their employers that you're telling us that diversity and inclusion matter to you. Well, this ban on marriage equality matters to us and it should matter to you as employers too. And employers are listening."
Some campaigners are even suggesting that an updated version of the MacBride Principles, the 1980s corporate code of conduct consisting of nine fair employment principles doing business in Northern Ireland, is the way forward on LGBT rights.
They feel a unified pushback from U.S. based companies operating in Northern Ireland would focus the minds of holdouts like the DUP. It's a suggestion that is quickly gaining traction.
"We've seen seeing how quickly the world can change in just a matter of years," says O'Doherty. "I remain optimistic that marriage equality is achievable here. I've seen so much positive change here already and I've lived here my entire life. I don't want to live anywhere else."
What do you think? Let us know in the comments section, below.