After a decade fighting against rare cancer, 13-year-old Robyn Smyth has become the first Irish person to start a groundbreaking vaccine program for neuroblastoma.
A Dublin teenager has received a remarkable early birthday present with US doctors finally giving her the all-clear to start on a new vaccine program that is hoped to treat her rare form of cancer. Irish 13-year-old Robyn Smyth was just a three-year-old when she was diagnosed with the aggressive cancer neuroblastoma and given a 30 percent chance of survival.
After a decade of fighting, the teen, who will turn 14 on August 25, on Friday began treatment in New York, with thanks to a massive fundraising campaign.
When Robyn's chance of survival dropped to five percent three years ago, Irish hospitals advised her family to bring her home to die but refusing to give up, they fundraised to bring her to Helen DeVos Children's Hospital in Michigan. There, Robyn received treatment that would allow her to undergo the trial at Memorial Sloan Kettering Cancer Centre in New York.
Read more: Miracle Dublin child, stricken with cancer, makes it to her confirmation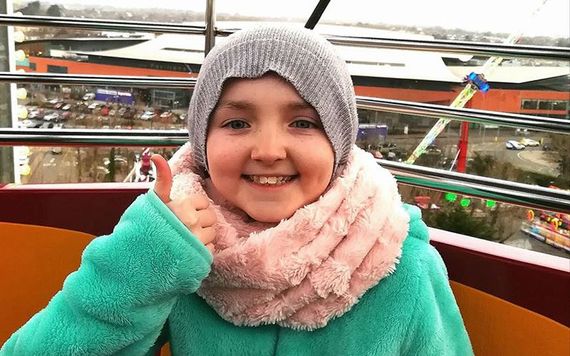 4
The Smyth family hit a wall, however, once Robyn won her place on the program as the $372,000 (€326,000) upfront bill for the treatment was beyond their reach. After an appeal in June from her mother Bernadette and the help of Conor McGregor's sister Erin McGregor, who started up a dance challenge to encourage more people to donate money, the massive amount was finally reached two weeks ago.
With Robyn's health deteriorating, there were concerns that she would now be too ill to undergo the program but doctors at Memorial Sloan Kettering Cancer Centre cleared the way on Thursday night.
"We were so relieved that there was nothing on the scan," Bernadette said.
"Usually signing consent for things is scary because the side effects of all the stuff can be so harsh on Robyn. But this time I felt good about the scan when it was being done.
4
"I signed consent for Robyn's treatment to go ahead and hope for her future thanks to all of the public's tireless help and amazing financial donations. Thank you all for giving Robyn this chance. In a way, it's a wonderful early birthday present for her and all of us.
"The vaccine helps Robyn make antibodies that help fight back neuroblastoma. The treatment involves seven vaccines spread out over a year," her mother added.
Read more: No country to get sick–my 93-year-old relative waits 48 hours for treatment in Galway hospital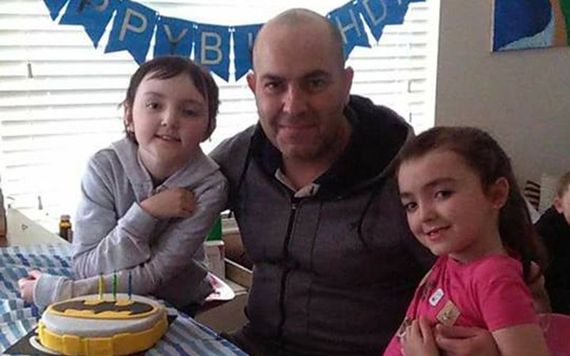 4
"She will receive three while we are here in the US. The rest are spread out over the rest of the year. We are hoping to leave to come home on the 23rd of this month, just in time for her birthday celebrations in Dublin.
"We will have to return to New York for her next round of treatment five weeks after we get back home. It will be a constant traveling back and forth on flights, so that's why we will need to keep fundraising, as the bank account is now completely empty."
If you would like to donate to Robyn's fun, you can get in touch robynslife@live.com or www.idonate.ie/robynslife.