Teenager Robyn Smyth has spent most of her life battling cancer. Now admitted to a special treatment program in New York, her mother is fighting to raise the funds to pay for it.
Dublin-born 13-year-old Robyn Smyth was just a three-year-old when she was diagnosed with the aggressive cancer neuroblastoma and given a 30 percent chance of survival.
While this was lowered to a five percent chance three years ago, the brave teenager has continued on her ten-year battle of survival to get herself into a new New York medical trial. It is now thought that she will have difficulty in paying for it, however.
Smyth's Mom has said it will be "impossible" for her to continue funding her daughter's expensive medical treatment in the US despite years of fighting to get Robyn to this point.
When the teenager's chance of survival dropped, Irish hospitals advised her family to bring her home to die. Refusing to give up, they fundraised to bring Robyn to Helen DeVos Children's Hospital in Michigan, where she has since received treatment that will allow her to undergo a new medical trial at Memorial Sloan Kettering Cancer Center in New York.
Read more: Skinny dipping Irish women raise over $320k for cancer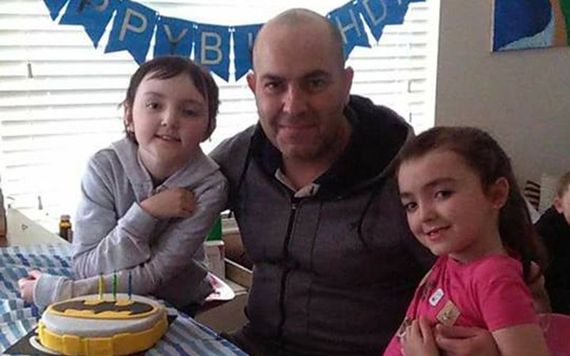 4
Having traveled on more than 70 flights between Ireland and the US since 2015 to receive her treatment, Robyn is facing the prospect of not being able to transfer to Memorial Sloan Kettering as her family is unable to pay the $300,000 upfront bill.
"I really don't know what else to do. I'm so so afraid I'm going to lose her. We have done so much different types of fundraising over the years which has been amazing," her mother Bernadette told BreakingNews.ie.
"We have gotten so far but I have hit a brick wall with funding and it's really tearing me apart every which way.
"I'm really struggling. I'm ashamed to say it but I don't know what else to do. Our life has been nothing else but hospital trips, medical treatment, flying to the US. I honestly can't remember what normal life is like anymore.
"Our everyday family life has been wiped out. Robyn's younger sister Millie who is six-years-old doesn't know what life is like without illness in our family.
Read more: Boston-Irish community aids teen with cerebral palsy after father dies of cancer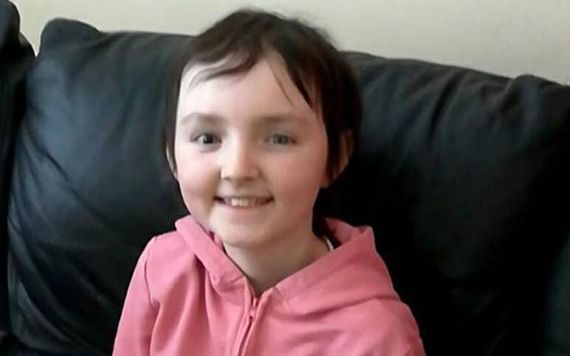 4
"This (illness) is all she knows. She knows her sister is very sick. She knows that Robyn must go to America to get better. Millie wants to help, she wants Robyn to get better so one day we won't have to keep leaving for the hospital every few weeks."
"If Robyn relapses now there is nothing I can do. The problem we have is keeping her scans clear for long enough to be accepted on to a new medical trial in New York which is hugely expensive," Bernadette continued.
"If we don't get the money together soon then Robyn will lose her place on the trial. It's as simple as that. All the efforts from the medics in Michigan to keep her alive and to get her to the stage of getting her onto the New York trial will be in vain.
Read more: Before my husband died from cancer, I nearly lost him to suicide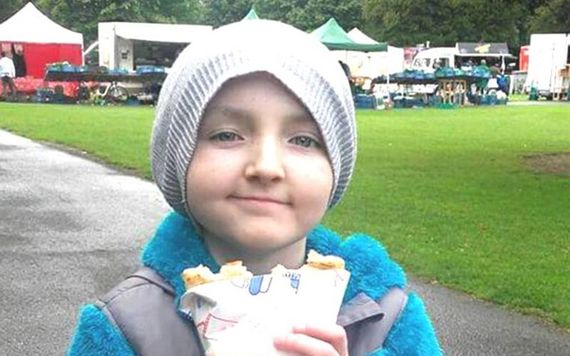 4
"The longer it takes to get the money for this trial then the more likely it is that Robyn won't be well enough. It's just never-ending. It's a ticking time bomb waiting to go for all of us. I'm trying to do my best to keep myself together for us all but it's proving very tough.''
Despite her illness, Robyn has succeeded in completing her first year at secondary school in Whitehall, Dublin City, as she continues to take chemotherapy tablets and has blood tests and other related treatment at Our Lady's Hospital for Sick Children in Crumlin.
If you would like to donate to Robyn's fun, you can get in touch robynslife@live.com or www.idonate.ie/robynslife.
H/T: BreakingNews.ie