Three Kennedy family members say Robert F. Kennedy, Jr is "tragically wrong" on vaccines
Robert F. Kennedy, Jr. has been slammed by three of his Kennedy relatives for his views on vaccines and immunizations.
Read More: Confirmed cases of measles in Ireland have grown by over 200 percent since 2017
In a piece for Politico Magazine that was published on May 8, Kathleen Kennedy, Joseph P. Kennedy II, and Maeve Kennedy McKean say their brother and uncle RFK, Jr is "tragically wrong about vaccines."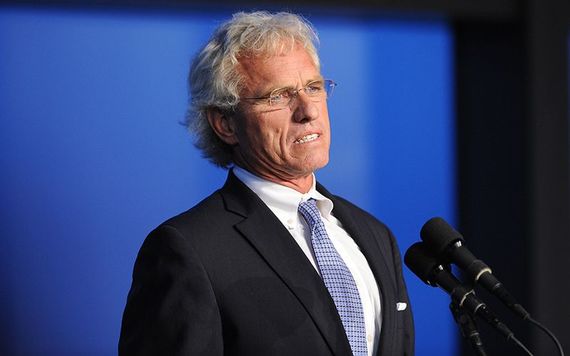 4
Their article comes as the Centers for Disease Control and Prevention (CDC) in the US reports that "from January 1 to May 3, 2019, 764 individual cases of measles have been confirmed in 23 states.
"This is an increase of 60 cases from the previous week. This is the greatest number of cases reported in the U.S. since 1994 and since measles was declared eliminated in 2000."
The CDC further reports that in 2018, there were 372 cases of measles reported in the country. In 2019, that number has already reached 764 cases.
"For more than a decade, Kennedy has promoted anti-vaccine propaganda completely unconnected to reality," wrote Seth Mnookin for STAT News in 2017.
"Kennedy made his name in the anti-vaccine movement in 2005 when he published a story alleging a massive conspiracy regarding thimerosal, a mercury-based preservative that had been removed from all childhood vaccines except for some variations of the flu vaccine in 2001," added Mnookin.
Read More: Irish Health Minister tells anti-vaxxers they need to "cop on"
"On vaccines, he is wrong"
In their piece for Politico Magazine, the three relatives of RFK, Jr write: "Robert F. Kennedy Jr.—Joe and Kathleen's brother and Maeve's uncle—is part of this campaign to attack the institutions committed to reducing the tragedy of preventable infectious diseases. He has helped to spread dangerous misinformation over social media and is complicit in sowing distrust of the science behind vaccines."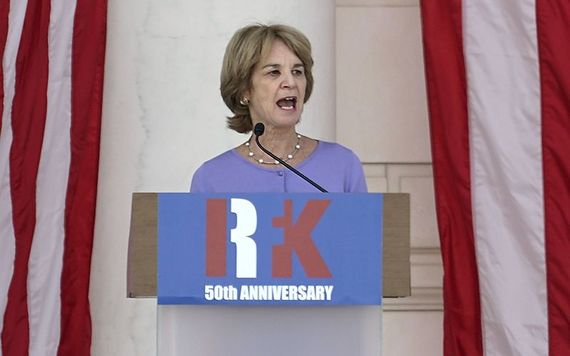 4
The trio goes says that while they "love" Bobby and his ongoing efforts to help clean up the environment, they insist that "on vaccines, he is wrong."
The Kennedy relatives point to a family legacy of public health, one rooted in immunizations, that was in part founded by President John F. Kennedy. They say on the issue of immunizations, "Bobby is an outlier in the Kennedy family."
The trio writes: "In 1961, President John F. Kennedy urged the 80 million Americans, including almost 5 million children, who had not been vaccinated for polio to receive the Salk vaccine, which he called 'this miraculous drug.' In the same year, he signed an executive order creating the U.S. Agency for International Development, which has spent billions of dollars over the past decades in support of vaccine campaigns in developing countries.
4
"President Kennedy signed the Vaccination Assistance Act in 1962 to, in the words of a CDC report, 'achieve as quickly as possible the protection of the population, especially of all preschool children ... through intensive immunization activity.' In a message to Congress that year, Kennedy said: 'There is no longer any reason why American children should suffer from polio, diphtheria, whooping cough, or tetanus … I am asking the American people to join in a nationwide vaccination program to stamp out these four diseases.'"
Read More: Irish teen in New York becomes first Irish person to be vaccinated against rare cancer
The Kennedy relatives conclude their piece by standing firmly behind vaccinations: "Those who delay or refuse vaccinations, or encourage others to do so, put themselves and others, especially children, at risk. It is in all our interests to make sure that immunizations reach every child on the globe through safe, effective and affordable vaccines. Everyone must communicate the benefits and safety of vaccines, and advocate for the respect and confidence of the institutions which make them possible. To do otherwise risks even further erosion of one of public health's greatest achievements."
Which side of the vaccination debate are you on? Let us know in the comments