Does Ireland's views on Donald Trump and comments by Ireland's leaders mean the March 17, 2018 festivities will be nixed?
The annual Saint Patrick's Day White House party for the Irish may be in jeopardy under Donald Trump, a senior Republican Party-political source has told IrishCentral.
The St. Patrick's Day party has become an annual event, taking place every year since 1995. It was started during the Clinton administration and has become a tradition, carried on by every president since. Clinton used the first event as an opportunity to lobby Irish leaders from both sides on the Northern Ireland peace process.
4
The St. Patrick's Day event is seen as an important opportunity for Ireland to grab the limelight on an international stage for one day each year.
The Vice President has also traditionally welcomed the Irish leader to his home and that too may be in jeopardy. Mike Pence has been outspoken against homosexuality and Ireland's leader Taoiseach Leo Varadkar is gay.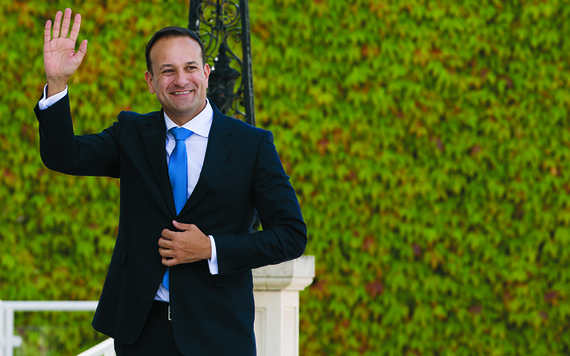 4
The source tells IrishCentral that White House staff have "taken notice" of the anti-Trump comments by many Irish political leaders and they consider Ireland one of the least friendly nations towards the US president.
Instead, it is believed they are talking about, perhaps, only hosting the annual shamrock ceremony, which has been in place since 1952, where the sitting Irish leader presents a bowl of shamrocks to the President in a brief ceremony.
The annual Speaker's Lunch, hosted by Speaker Paul Ryan, who has close Irish ties, is also expected to go ahead. Ryan continues to have very warm relationship with the Irish government and its affiliates.
4
Trump held the White House event last year, but he was overshadowed by then Taoiseach Enda Kenny making a strong case for the undocumented to be legalized, remarks that Trump did not welcome by all accounts.
Usually by mid-January a date and arrangements are set, but so far there has been no effort to name the date or announce exactly what festivities will be held. The event is not always held on St Patrick's Day itself.
Read more: Irish leader Leo Varadkar will visit Trump on St. Patrick's Day