162, 251 have applied for Irish passports from the United Kingdom and Northern Ireland
The decision by British voters to leave the European Union has set off a stampede in the United Kingdom and Northern Ireland for Irish passports.
This year alone, 81,287 passport applications have been made from Britain, while another 80, 964 have been made from Northern Ireland. The combined total of 162,251 applications nearly doubles the 91,924 applications made in 2014, the Irish Times reports.
Read more: What you should know about applying for Irish citizenship
Anyone born in Northern Ireland, to Irish or British parents,  are automatically eligible to apply for Irish citizen under the Republic's constitution. Anyone living in England, Scotland or Wales who has at least one Irish parent is also eligible for Irish citizenship.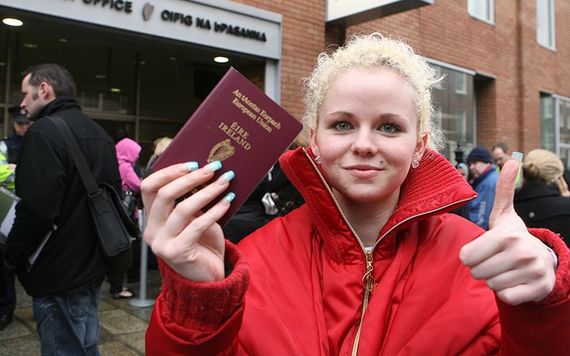 2
The June 2016 decision by voters has triggered concerns about access to the European Union among the UK-resident Irish when the UK officially leaves the EU in March 2019.
The demand for passports has also put a financial burden on the Department of Foreign Affairs, which has spent €10,945 ($13,000) transporting passport applications from the London embassy to Dublin.
In March of this year the Department of Foreign Affairs launched an online passport application service and received 11,000 applications. The time-frame for first time passport applicants from Britain is at least seven weeks.
Read more: Irish passport officially as powerful as American post-Trump