The Irish passport ranking is now the sixth most powerful in the world.
For such a tiny document, the Irish passport certainly packs a lot of power, allowing you access to 154 of the 193 United Nations member states, as well as the Vatican, Palestinian Territory, Kosovo, Macao and Taiwan.
And for anyone who's lucky enough to be an Irish passport holder, be safe in the knowledge that you now hold in your possession a document ranked as the sixth most powerful passport in the world.
Currently resting in sixth place alongside the US, Malaysia, and Canada, the Irish passport has only been gaining power in the rankings throughout the first year since Trump's presidential election, with some countries choosing to revoke entry to US passport holders because of the 45th President.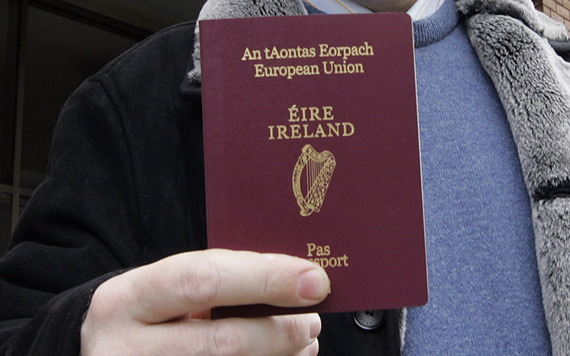 4
Countries such as Turkey and the Central African Republic revoked the US visa free status after the election, putting the power of the US passport into decline.
Read more: Why the Irish passport is among most powerful in the world
The 2017 Global Passport Index, developed by advisory firm Arton Capital's Singapore Office, ranks the 193 countries within the UN depending on their visa-free access to cross the borders of another country within the UN. Passports are given a "total visa-free score," awarding a point for every country holders can travel to visa-free, with a visa on arrival, or via electronic travel authorization.
Singapore has the most powerful passport in the world 
4
Coming top of the list this year was Singapore, the first time an Asian passport has held the top spot alone. With access to 159 countries, they are now just one spot above Germany on 158, with thanks to Paraguay recently  removing restrictions on the Singaporean passport.
"Singapore is not locked into a common travel zone (e.g. with other ASEAN countries), and never had to impose visa restrictions on foreign nationals only because other ASEAN member countries have restrictions," stated Philippe May, managing director of Arton Capital's Singapore office.
If that is the case, perhaps the UK may not have as much to worry about after all following Brexit, despite fears that a hard Brexit may see British passport holders having to apply for visas to travel to countries within the EU. Currently the UK passport is still faring well, however, coming out above Ireland and the US as one of the fourth most powerful passports in the world.
Fearful that the US could drop further and want to get your hands on an Irish passport? Find out how to apply in our guide here.

Click the image to open the full interactive version (via Go To Court).
Do you own both an Irish and US passport? Have you noticed any difference in using them or do you always just stick to one?