An election will be held on March 2 in Northern Ireland for the Northern Ireland Assembly after Sinn Fein refused to nominate a new deputy First Minister to replace Martin McGuinness, who resigned eight days ago.
The Sinn Fein Northern leader resigned because a scandal involving a massive cost overrun of $500 million on a renewable heat scheme had begun to dominate political discourse.
First Minister Arlene Foster of the DUP had overseen the scheme when she was Minister for Enterprise.
McGuinness had asked her to stand down after the scandal broke for the duration of an inquiry but she refused triggering an election.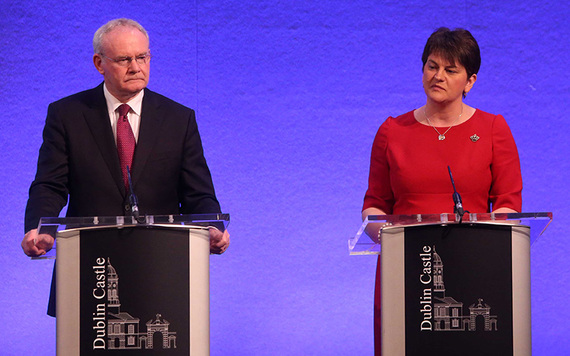 3
The election is expected to go well for Sinn Fein as observers say they have caught a wave of discontent aimed at Foster and her party on the renewable heat issue.
There has also been a deep sense of anger among nationalists at the high-handed treatment by the DUP of Sinn Fein. Just before Christmas funding was pulled from an Irish language school while extra funds went to an Orange marching band.
Martin McGuinness' political future is remains uncertain as he has a rare genetic disease which is affecting his heart. He may be set to step aside.
However, Sinn Fein leader Gerry Adams has refused to rule out McGuinness continuing, saying it will be up to his longtime colleague to decide.
Once Sinn Fein declined to nominate a deputy first minister an election was the only option. Secretary of State James Brokenshire was, at that point, legally obliged to call a snap election, and having consulted the chief electoral officer for Northern Ireland, he opted for Thursday, March 2.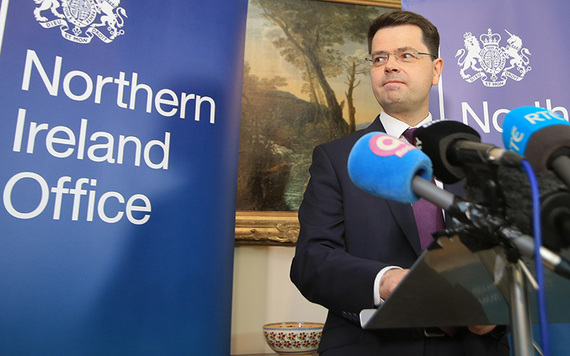 3
"No-one should underestimate the challenge faced to the political institutions here in Northern Ireland and what is at stake," he said.
"While it is inevitable that debate during an election period will be intense, I would strongly encourage the political parties to conduct this election with a view to the future of Northern Ireland and re-establishing a partnership government at the earliest opportunity after that poll."
Read more: Millionaire offered $8 million to buy Apollo House for homeless squatters