An Irish politician was accused of "disgraceful racism" after raising questions about money being sent home by immigrants in the national parliament on Wednesday afternoon.
There were tense scenes in the Dáil (Irish parliament) after Noel Grealish TD (Independent) pointed out that more than €10 billion had left Ireland by way of personal transfers to countries such as Nigeria over the past eight years.
The Galway West TD asked the Taoiseach, Leo Varadkar if Revenue and the Department of Finance had any way of tracking where the money was coming from before it was sent to countries such as Poland, Nigeria, the UK, and France.
Deputy Grealish said he "understands transfers to other EU countries" and referenced the fact that 100,000 British people live in Ireland, but then highlighted that an "astronomical" €3.4 billion had been transferred to Nigeria during that eight-year period.
Read more: Irish politician says African asylum-seekers "sponge off the system"
Independent TD Noel Grealish has been accused of racism in the Dáil after he sought reassurances from the Taoiseach that monies sent home by foreign nationals working in Ireland were accounted for by the Revenue. @MichealLehane reports | https://t.co/PYv2r2SEdK pic.twitter.com/6otRtAxqzX

— RTÉ News (@rtenews) November 12, 2019
"I know an awful lot of it is genuine money, but I just want to ensure there is a commitment from your Government that there are proper controls in place," said Deputy Grealish.
"Money being transferred out of Ireland without proper controls or monitoring needs to stop, Taoiseach. That's the question I am asking, that proper controls are in place."
Grealish asked if remittances leaving Ireland for non-EU countries were fully accounted for and whether they were not the proceeds of crime or fraud.
"Are mechanisms in place to ensure that the money that leaves this country in personal remittances had been fully accounted for within the Irish revenue and tax system?" he asked the Taoiseach.
In a tense Dáil chamber, left-wing TD Ruth Coppinger called on Deputy Grealish to sit down and said the question was an example of "disgraceful racism."
Dáil stunned into silence - and then rancour - as Noel Grealish uses Leaders' Questions to ask whether the Government is satisfied that the high level of remittances sent to Nigeria from Ireland has all been taxed property or whether some may be the proceeds of crime …

— Gavan Reilly (@gavreilly) November 12, 2019
Taoiseach Varadkar told Deputy Grealish that he did not know "where he was going with this question" and he pointed out that Irish people had always historically sent money from the US home to their families in Ireland.
"I remember my grandmother, all of her family went to America, telling me about the cheques coming from the States," said Varadkar. "Those were remittances coming home from Irish people who went to America."
The Taoiseach also queried why Deputy Grealish had made a distinction between EU and non-EU migrants, pointing out that Irish hospitals were full of doctors, nurses and midwives from India, the Philippines, Egypt, Pakistan, and other countries, who worked hard and were fully entitled to send money home.
Noel Grealish used dodgy figures today in the Dáil.

I also note how he highlighted Nigeria, and not the countries with higher figures. Further shows how its about #racism.#dubw https://t.co/48GMdXRHOu

— Ruth Coppinger TD (@RuthCoppingerTD) November 12, 2019
Deputy Coppinger (Solidarity-People Before Profit) expressed outrage at Deputy Grealish's remarks and called on the speaker of the parliament to call them out.
"This is disgraceful racism," she said. "He is suggesting that people who work here are criminals."
Just last month, Deputy Grealish was also accused of racism after telling a packed public meeting in a small Co Galway town that most African migrants come to Ireland to "sponge" the system.
His comments at a public meeting to oppose a Direct Provision center for asylum-seekers in Oughterard caused a storm of controversy and led to calls for him to resign.
He claimed that the majority of Africans in Ireland were economic migrants and the only "genuine refugees" were Christians fleeing ISIS terrorists in Syria.
"We are not talking about good Christian Syrian families here, we are talking about African economic migrants who are coming here to sponge off the system," Deputy Grealish told the meeting.
Up to 700 people attended the Oughterard meeting amid plans to locate the center for asylum-seekers in a disused hotel in the town were abandoned following a heated protest campaign, which was championed by a small but vocal far-right movement in Ireland.
Read more: Small towns bear brunt of Irish asylum system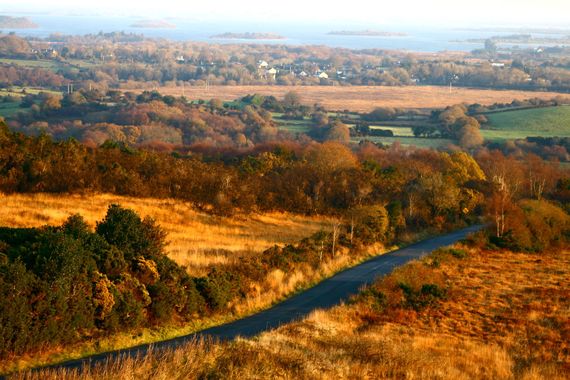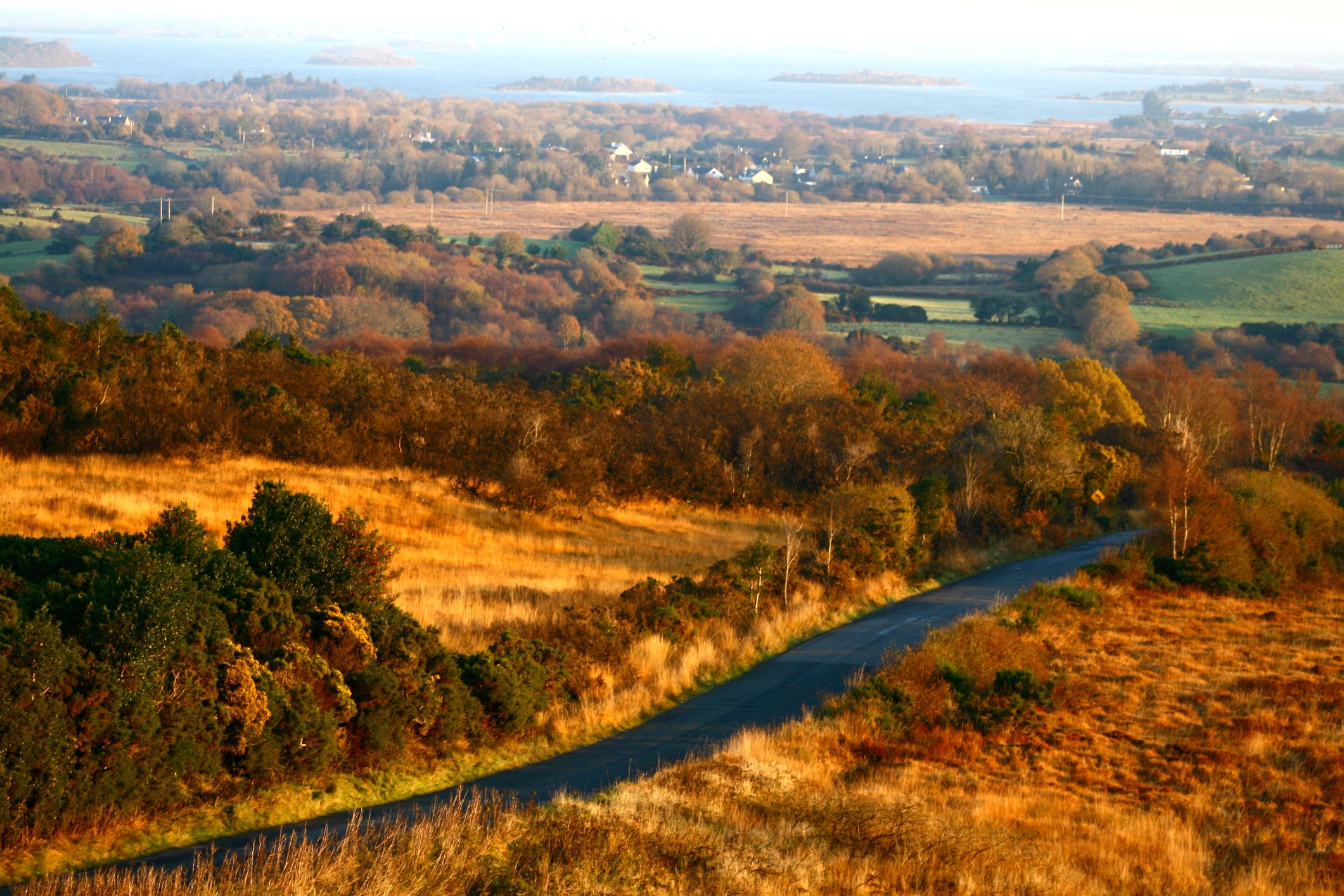 2
Deputy Grealish refused to apologize for or retract his comments in Oughterard, despite being called by Varadkar to do so in the Dáil. He ignored media calls and an online petition which called on him to withdraw his comments.
In a statement issued on Wednesday night, the Galway Anti-Racism Network (GARN) accused Deputy Grealish of racism by distinguishing between remittances from (white) people to EU countries and (non-white) people to non-EU countries.
"He offered no explanation for this distinction other than his belief that money being sent to countries, where the inhabitants were predominantly people of color, must be fraudulent or criminal," said the statement.
"He is completely ignoring how Irish people for many decades have been sending money home to their families. His line of questioning, if applied to Australia or Canada today, would be to question why young Irish people send money home to their families in Ireland."
The GARN statement points out that doctors, engineers, lecturers, etc, were fully entitled to send money home to their families in Africa, Asia, and South America.
This is a dangerous narrative. Grealish is implying that all of our society's ills can be blamed on one section of the population. He's trying to divide us by implying our family, friends and neighbours are criminals.
We must stand together against this.https://t.co/ZlMSkvpwMG

— ICCLtweet (@ICCLtweet) November 12, 2019
The statement also accuses Deputy Grealish of hypocrisy, pointing out that the Galway West TD highlights that many members of his own family had to emigrate in search of work on his own website.
GARN also pointed out that, only last week, Deputy Grealish was exposed as being among the worst offenders in the Irish parliament for signing in and claiming travel and accommodation expenses while failing to attend Dáil votes.
An investigation by State broadcaster RTÉ found that Deputy Grealish recorded his attendance in the Dáil, allowing him to claim expenses, on 66 days between March 2016 and July 2019 when he missed all votes.
The anti-racism network has claimed there is a huge irony in Deputy Grealish labeling African migrants as "spongers" while he himself has claimed expenses for days in which he failed to perform his duties in the Dáil.
Ciaran Tierney is the Irish Current Affairs and Politics Blogger of the Year. Find him on Facebook or Twitter here. Visit his website here - CiaranTierney.com. A former newspaper journalist, he is seeking new opportunities in a digital world. 
This article was submitted to the IrishCentral contributors network by a member of the global Irish community. To become an IrishCentral contributor click here.